Overcoming Hatred With Love on a University Campus
The warnings were dire at Appalachian State University.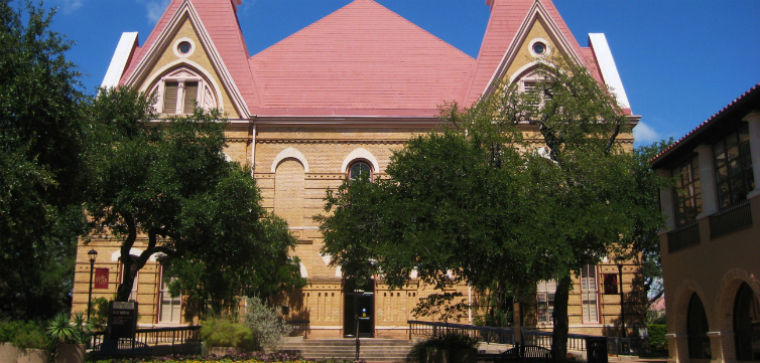 The warnings were dire. "Hate happens here" declared one banner headline. A student remarked, "As a black, queer and genderqueer person, it really would be a disservice to myself and to my community to stand by silently as this man comes to campus and says very violent language. We're not going to tolerate it. It's just as simple as that. This is our campus."
As expressed by one protester, people use religious speech to motivate hate and aggression and violence, utilizing disruptive and horrible language. For his part, he was there protesting "to help combat that type of awful and toxic ideology."
This was the buildup to my talk on the church and the LGBT community at Appalachian State University in Boone, NC, as students were warned to stay away from what was surely to be a hate-filled presentation by a hate-filled individual. In fact, police officers were present and many were on edge.
In the end, no security was needed, and I was thanked by quite a few LGBT-identified students for the spirit of my talk and the gracious interaction that was fostered.
But of course. There was no hatred on my lips because there was no hatred in my heart.
That's why I started the talk by reading from 1 John 4, a wonderful passage on love. John wrote: "Dear friends, let us love one another, for love comes from God. Everyone who loves has been born of God and knows God. Whoever does not love does not know God, because God is love. This is how God showed his love among us: He sent his one and only Son into the world that we might live through him. This is love: not that we loved God, but that he loved us and sent his Son as an atoning sacrifice for our sins. Dear friends, since God so loved us, we also ought to love one another. No one has ever seen God; but if we love one another, God lives in us and his love is made complete in us" (1 John 4:7-12).
And that was the thrust of my message: We do what we do based on love, and love and truth go hand in hand.
Sadly, all too often, the church has failed to reach out with love and compassion to those who identify as LGBT, branding them the worst of all sinners and being insensitive to the great rejection they have often experienced.
For these failings, I apologized to those present, also renouncing the religious fanatics who pose as Christians and proclaim, "God hates fags." These are the same people who celebrate the deaths of our armed forces overseas because we have a "fag army."
At the same time, love calls on us to speak the truth, even if it offends, and the truth of the matter is simple: God designed men for women and women for men, not men for men or women for women. And His best plan for someone struggling with gender confusion is not lifelong hormone treatments and radical surgery. Instead, it is transformation from the inside so that person is at home with their biological sex.
That was the thrust of my message, speaking of God's love from the beginning to the end, before hearing the testimony of a former lesbian and then taking questions for almost one hour.
At the end of the night, a young man who identified as a bisexual Christian in a relationship with another man wanted to thank me personally. He knew full well that I believed he was sinning against God and himself by being with another man. Yet he could not thank me enough for the open and caring environment that allowed him to listen without putting his guard up. Isn't that the Jesus way?
It's true that the world will hate us and that we will be persecuted for righteousness, as many New Testament passages declare. At the same time, we are called overcome hatred with love, to dispel misinformation with truth, and to thwart anger with patience.
We're also taught to rely on the power of prayer, and I was told that many Christians spent much time praying for the event. I believe that's a big reason it went so smoothly, especially with the fervor of some of the protests earlier in the day.
And my hope is that with events like this, we can set an example for compassionate outreach that does not compromise the truth. To do so is neither loving no