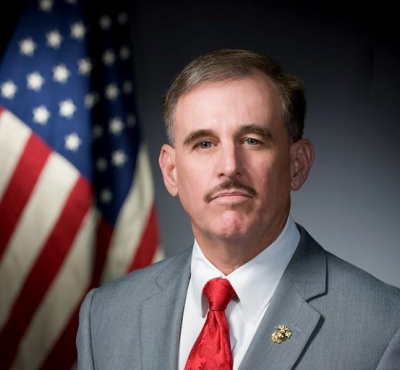 America lost one of its greatest, most learned, most entertaining, and arguably most pugilistic Reformed theologians on Dec. 14, 2017, with the passing of Dr. Robert Charles "R.C." Sproul, 78, an ordained pastor in the Presbyterian Church in America (PCA) and founder of Ligonier Ministries. And almost immediately after his death, Christians throughout the English-speaking world began wondering when there would be – even clamoring for – a biography of the man once described as "the consummate happy warrior," a "lion," and one of "the greatest living theologians of our age."
R.C. Sproul: A Life (March 2021) is just that, and written by Dr. Stephen J. Nichols, president of Reformation Bible College and Ligonier's chief academic officer; the story does not disappoint.  
Nichol's book begins with the last few months of Sproul's life and his final sermon on Nov. 26, 2017, nearly a month after the 500th anniversary of Martin Luther's nailing of the 95 theses on the doors of All Saints Church in Wittenberg, Germany on Oct. 31, 1517, which kicked off the Protestant Reformation.
Luther was one of Sproul's professed heroes; he was certainly Sproul's favorite Reformation father. Like Luther, Sproul preached to the end while sick.
"R.C. Sproul paced and roared when he preached," writes Nichols. "But by the end of his life he needed to sit on a stool. He relied on his portable oxygen, which went with him everywhere. He struggled with the effects of COPD. He had long ago sacrificed his knees to the athletic field. The years, but especially the miles had caught up with him."
But as Nichols adds, "When he stepped into the pulpit, the athlete that he was burst forth."
Sproul was indeed an accomplished athlete: Baseball, football, basketball, boxing, and golf; though Nichols didn't discuss Sproul's boxing as much as longtime followers of Sproul might have hoped. But if there is any subjective criticism one might level at the book, that's it. R.C. Sproul: A Life is masterfully written as only one who had personally known Sproul as well as Nichols did, could have.
The story opens in earnest with Sproul's childhood in Pittsburgh:  his love of the city's culture and history, Pittsburgh Pirates baseball, the backdrop of World War II (in which Sproul's father served), the immediate aftermath of the war, and the fact that Sproul's characteristic competitive nature and athletic prowess were recognized early on. 
Nichols shares Sproul's devotion to his family, the tragedy of his father's declining health and death, and Sproul being smitten as a teenager to the love of his life, Vesta.
The story artfully segues into Sproul's surrendering-to-Christ experience during his freshman year in college and the beginning of his 57-year marriage to Vesta (their two children, 11 grandchildren, and seven great-grands).  It continues with Sproul and Vesta surviving a catastrophic train wreck in 1993; his myriad books along the way, perhaps the best-known being The Holiness of God (1985, revised in 1998); the founding of Ligonier Ministries; the founding of Tabletalk magazine, and Sproul's call to lead the congregation, and to literally and figuratively build the church of St. Andrews Chapel in Sanford, Florida.
There are life-lessons gleaned for readers from the many anecdotes shared about Sproul's rich life, passion for the Gospel, and the often-understated truth that – in Sproul's words – "God is holy, and we are not."
The book covers in great detail Sproul's love of beauty, classical literature, and music. Nichols writes: "R.C. wrote his first hymn in 1991, 'Glory to the Holy One.' It appeared in the back of the second edition of 'The Holiness of God,' released in 1998.  The hymn is a meditation on Isaiah 6, the refrain echoing the words of the prophet: 'Holy, Holy, Holy, Cried the seraph throng. Glory to the Holy One, join in Heaven's song.'"
Much attention is aptly given to Sproul's doctrinal teachings and beliefs, chief among them the aforementioned Holiness of God as well as the inerrancy of Scripture, and Sproul's willingness to battle any theologian who might hint at any respect for a doctrine not fully embracing the criticality of both.
Sproul was unwaveringly committed to God's Holiness and he went to great lengths to describe the depths of that holiness.
As far as inerrancy, Sproul authored the first Ligonier Statement and presented it at a conference in 1973, which reads in part: "We believe the Holy Scriptures of the Old and New Testaments to be the inspired and inerrant Word of God: We hold the Bible as originally given through agents of revelation, to be infallible and see this as a crucial article of faith with implications for the entire life and practice of all Christian people."
Ligioner's current Statement of Faith adds: "…[The Bible] carries the full weight of God's authority and to which we are obliged to submit."
According to Nichols, Sproul's white-hot focus on the inerrancy and authority of Scripture had ('has' as part of Sproul's legacy) "everything to do with salvation and with life."

The much-anticipated definitive biography of one of post-Reformation Christendom's American lions, R.C. Sproul: A Life (Crossway, 2021)will doubtlessly serve as one of the more important works of 20th and 21st-century Christian history.
W. Thomas Smith Jr. is a military technical consultant, a formerly deployed U.S. Marine Infantry leader, and a retired colonel in the S.C. Military Department where he served as founding director of the department's Counterterrorism Task Force. Smith is also a New York Times bestselling editor and a writer whose work has appeared in countless newspapers and magazines around the world. He taught as an adjunct professor of journalism at the University of South Carolina. Visit Smith online – http://uswriter.com.