School Violence: Change Will Come When Students Start Caring for Their Peers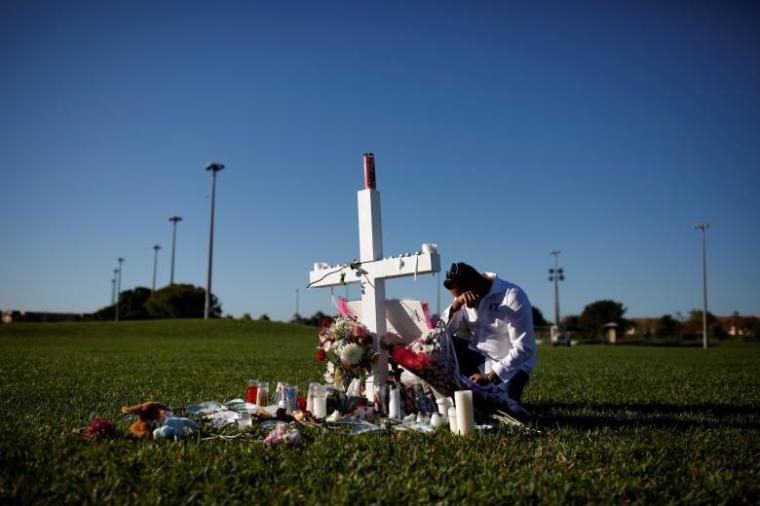 I am sadly convinced that we as the adults in America will likely fall flat on being able to come up with an effective plan to curtail school violence in our current situation. Have you noticed everyone has an opinion on this and everyone's opinion is different? Our brains are being rapidly numbed on this subject by the extremes of a cross exchange of ideas.
I have been a boots on the ground youth leader for most of the adult years of my life. I now work on a job that is surrounded by young people. I know when the fix comes what it absolutely will be. The teenagers themselves will fix it. It will be probably only affect one school at first but the change will be so powerful and so inspiring it will soon catch on other places.
Somewhere in some school assembly or large youth gathering some young lady or young man is going to approach a microphone. What he or she says will eventually shake the nation. This is not a prophecy but a prediction, and I am making it because I know young people. I know absolutely that young people are going to get it, and when they get it, they are going to do something. Mark my words. It will happen. Somebody will declare the following:
"This day we acknowledge that we are accepting responsibility for the actions of our peers.
No more will we ignore the needs of the hurting around us! No more will we mock, reject, judge or ridicule those who have had the misfortunate to have less than we have had.
Most of us have had good parents, peaceful homes, good brothers and or sisters and a ton of friends! We do not know what it is to be alone or deeply hurt or feel the extremes of fear or hate.
We have learned about accepting those who are black, white, yellow or brown but we have never been taught to accept those, even those who have even the same color skin as we do, but act differently! We confess today to intercultural prejudice. We confess to painfully rejecting those we do not understand.
On this day, and from this day forward I declare that we of this generation want to be different. We want to reach out. We want to stop rejecting those who dress differently than we do, or are unable to talk in a way we think is cool. Who made us judges of people anyway? It's time! It's time for a change in America, and its time for a change in American schools!"
We have been taught all about accepting someone else's sexuality but we struggle with accepting someone who sits next to us in class. We even struggle with accepting someone we may have grown up with. We struggle with accepting someone who doesn't fit our standard of cool, or who we wouldn't want to come to our party. Why? Why? Does anyone here today ever think about why we do the things we do? As I say, I am only one voice, but I believe I represent the heart and the minds of many!
Do you know where they come from? Do you know what their home life is? Do you have any idea what kind of awful life they may have to endure every night when they get home? Do they have to buy their clothes at Wal-Mart or even Penny's? Who cares? Would the moment you walked up to them and tried to be nice to them for a change make them cry because they were so touched?
How many here today will stand up and say "I am with you in this proclamation"? How many are tired of rejecting other students, of seeing them rejected? How many today will feel empathy in their heart for someone other than yourself?
I think its time we start to see each other differently in the schools of America. If we see someone down we should be the first one to try to help them up. We should be the first to encourage them. I think it's time we stop looking for the government to fix our problems. It's time we even stopped looking to our parents to step into our domain and make us safe. It's time we stopped looking for law enforcement to protect us. This is our turf. These are our schools. This is our domain. We are a generation that can accept our responsibility. We are a generation who will fix our problem.
Who's with me today? Who will help carry this torch of light forward? Who will work with me to make a better future for our brothers, sisters and cousins that are coming up in the elementary schools? Who's willing to say with me "Government, you can't fix this because this isn't yours! Parents, you can't fix this because this isn't your turf, it is ours! CIA, FBI, State Police, County Sheriff's, local police you guys all mean well but you can't fix this. This is ours and this generation is ready for a change. This generation is ready to be the change, and this generation is ready to do the change."
Starting today I declare I'm gonna be kind to someone I do not know. I'm gonna be looking for someone who looks down and I'm gonna give them a smile and an encouraging word! Who's with me? Starting today I'm gonna start thinking differently about those in my own school. You can count on me. I'm gonna lead the way. Who's with me? Starting today this school is gonna be safer because here we are gonna start caring for each other. Today we are going to be different!"
That will be day things will change!
Rev. Nolan J Harkness is an ordained minister who has spent a lifetime reaching out to teenagers with the truths of God's Word. He worked for BOCES Special Education Program in New York State for 13 years. He has been the Youth Pastor/Leader in several churches. He was the Executive Director of Twin Tiers Youth for Christ in Elmira NY and hosted a syndicated radio broadcast called, Teen Talk Radio for over 12 years. His website is www.verticalsound.org .