The Conditions of Unconditional Love Part 2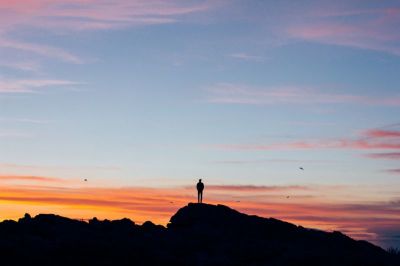 As the Holy Spirit began to open the truths concerning the teachings of unconditional love He posed a question. He seemed to draw from my own knowledge and ask me "Nolan, what is fundamentally wrong with the teachings of communism?"
Being someone who is fascinated with studying the concepts of a productive work force in our society, I was quick to answer the question. I said: "Lord, communism tries to make everyone in a given country equal. It takes away private ownership of all property. The government then owns all property. All workers are on the same level. In doing so it produces depression in its people. It takes away a man's right to free enterprise. It voids people's drive to work harder in order to become more successful. Communism takes the joy out of hard work and personal sacrifice, because the lazy man has the same reward as the hard working person. It emotionally numbs the whole society. That's why when these people in communist countries are photographed there is no joy on their faces or sparkle in their eyes!"
In response, the Lord seemed to speak to my heart and say: "Those are the same results of the teachings of unconditional love!" I realized that the teaching of unconditional love numbs revival. Here is why!
Within the complex, multi-layered bubble of this false teaching lies the "God loves everybody the same" concept. Like the teachings of unconditional love, the concepts sounds so good, however scripture does simply not support it. This is going to come as a shock to some, but the plain truth is that God does not have "warm fuzzes" for everybody on the earth. Romans 5:10 (KJV) states; "For if, when we were enemies, we were reconciled to God by the death of His Son, much more, being reconciled we shall be saved by His life." The truth is that before we came to Christ, we were the enemies of God. Think about it! How adamantly did you oppose Christians and the church before you came to Christ? Your very nature was demonically inspired. In many cases, before conviction fell on our hearts and we were converted by being born again, we hated the very mention of Jesus. When we were at that level, there was only one type of love we qualified for. We only qualified for agape love, in its proper translation, that of an undeserved love of complete mercy and grace.
To judge any teachings ask the question, "Is this in complete harmony with the scripture?" If any scripture within its proper context does not agree, then we should throw the teaching out. That is what should have been done in the 1070's when Christianity decided to adopt the psychological term "unconditional love" as a translation for the Greek word agape but sadly they didn't. As I said in "Part One" it all sounded so very good! They should have heeded this maxim; "If its true it isn't new and if it's new it isn't true".
Malachi 1:2, 3 lays the foundation for what Paul wrote to the Romans in 9:13(KJV) "As it is written Jacob have I loved, but Essau have I hated."
Because the wording of that verse seems very strong, I searched to see if it could have been exaggerated when it was translated. However, in a study of the original text shows the translation is accurate. The Bible literally does say that God despised Essau. There is no mistaking the fact that God does have favorite children. Jesus had John the beloved. In addition Jesus, Peter, and John had a clear threefold closeness that was not inclusive with the rest of the disciples. Jesus had a personal friend named Lazarus. Jesus wept when Lazarus died and then raised him from the dead. A close study is not needed to locate patriarchs as Abraham, labeled "the friend of God" or Moses, "the meekest man who ever lived." Solomon was the wisest man who ever lived apart from Christ Himself. David was "the man after God's own heart." We could think of women like Mary chosen to be the mother of Jesus because of her devout walk before the Lord, Mary and Martha, the sisters of Lazarus, or even Mary Magdalene, whom He set free of seven devils and to whom He appeared to at the tomb. The truth is, the list of people in the Bible He chose because of His divine purpose is endless. Then second reason He chose them was because their hearts were pure.
So we see that as the modern church in America has tried to take a whole generation of Christians all equal it has had a numbing effect on our relationship with God. Like communism it has taken away our zeal, if you will, for "free enterprise". It kills our desire to rise above the slothful ones around us, to seek God with our whole heart. If God loves everyone the same, then why should I stop sinning? Why should I seek Him diligently in prayer? Why should I believe He will do anything differently for me that He will do for someone else? It extinguishes our desire to please Him with gladness and to serve Him with our whole hearts. It takes away the desire to become a Jacob, or a John the Beloved, to become an Abraham, or a Moses, or a David, or perhaps a Mary or a Martha all in devoted service to their King! As the political philosophies of communism numb a whole nation, so can concepts of unconditional love numb a whole nation of churches into a slumber of baby, milk fed saints.
The whole chapter of Romans 9 is a great study for anyone struggling with these truths. God simply must be God. Likewise, we must be a people pursuing His heart through passionate prayer. I pray that we all beseech God to guide us in all truth and to deliver us from all non-biblical thinking.
Rev Nolan J Harkness is the President and CEO of Nolan Harkness Evangelistic Ministries Inc. since 1985. He spent most of his adult life working in youth ministry. He also felt the calling of Evangelist/Revivalist and traveled as the door was open holding evangelistic meetings in churches throughout the Northeast. His website is www.verticalsound.org.