The Sudden Phenomenon of Transgender Children - How Did We Get Here?
America has suddenly become a nation where children are being encouraged to impersonate the opposite sex!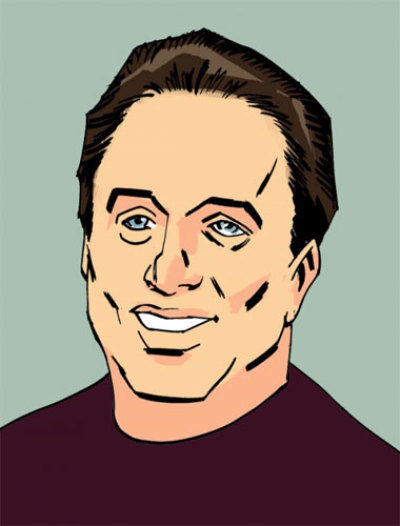 What are we to make of the recent and sudden phenomenon of transgender children? How did things reach this critical point? And should we have seen it coming?
It is not mere coincidence that two avant-garde definitions of marriage were officially sanctioned in the U.K. and the United States just a few years before the recent push to have children transition from one gender to the other. After all, one monumental misstep often leads to another.
Marriage is the union of one man and one woman. When you attempt to insert two additional definitions into an institution God set up thousands of years ago, the inevitable repercussions are hard to predict. After all, a spiritual tsunami tends to change the entire cultural landscape.
I wrote an article last week entitled, "The Gender-Neutral Train Rolls Through Nebraska." It contains a statement I shared at the Judiciary Committee public hearing of the Nebraska Legislature. Ironically, the hearing was held on Groundhog Day.
In the movie "Groundhog Day" (1993), actor Bill Murray wakes up to the same day over and over again. I suspect America will keep waking up everyday to the horror of gender transitioning among children until we come to our senses. The only way out of this surreal "time loop" is to honor God's declarations and directives concerning gender, marriage and sexuality.
Weatherman Phil Conners (Bill Murray) ultimately discovers meaning and purpose, but only after a few failed attempts in his time loop. Initially, he decides to pursue a selfish life of reckless abandon. It leaves him feeling empty. He then becomes depressed and tries to kill himself in a variety of ways, but that doesn't work either. Finally, he chooses to invest his time meeting the needs of others. This noble approach actually works, and Phil Conners escapes his time loop having become a better human being in the process.
In similar fashion, those today who accept Jesus Christ as Lord and Savior find that "time" suddenly stands still. That is to say, we become part of God's eternal family and we now know that we will live forever in heaven because of what Christ did for us on the cross. (1 John 5:13; John 11:25,26)
For the Christian, time is no longer our enemy. God lifted us up out of the death spiral that sin produced in man's body and soul. As a result of spiritual conversion, (John 1:12,13) believers seek to use their time wisely to reach those still trapped in sin and running out of time to do anything about it.
America has suddenly become a nation where children are being encouraged to impersonate the opposite sex in spite of their chromosomes, genes and DNA. And yet as Dr. Michelle Cretella wisely points out, "Hormones and surgery cannot alter the 6,500 genetic differences between men and women."
By the way, who do you think would be a better role model for young people today: Hugh Hefner, or the apostle Paul? Hefner was basically the poster boy for the sexual revolution of the 1960s, while Paul was a former persecutor of Christians who was converted by God's power and changed by the grace of Jesus nearly 2,000 years ago. (Galatians 1:11-17)
The sexual revolution produced a tidal wave of lust and disorientation that continues to this day. Thankfully, there is another stream of water that is pure and it refreshes the soul like nothing else in all the world. This supernatural water will flood your soul (John 7:37,38) when you trust Jesus to forgive you, and when you commit your body and soul to the holy plan God ordained for gender, marriage and sexuality.
If you find yourself today being swept away by a tsunami of sinful desires or gender confusion, God's living water can overwhelm your desires and remove your confusion.
The apostle John wrote, "Then the angel showed me the river of the water of life, as clear as crystal, flowing from the throne of God and of the Lamb down the middle of the great street of the city." (Revelation 22:1,2)
So would you like to go there when your body dies? Trusting Christ is the only path to paradise. (John 14:6)
The love God has for you is not based on your performance. Instead, it is anchored in the cross where Jesus suffered and died for sinners like us. (Romans 5:8)
And here is one more thing the Savior made very clear: "Let the little children come to me, and do not hinder them." (Mark 10:14) Therefore, we owe it to children to tell them the truth about Jesus and the truth about gender.
Dan Delzell is the pastor of
Wellspring Church
in Papillion, Neb. He is a regular contributor to The Christian Post.