The Gender-Neutral Train Rolls Through Nebraska
A destructive and militant gender ideology continues chugging across the country.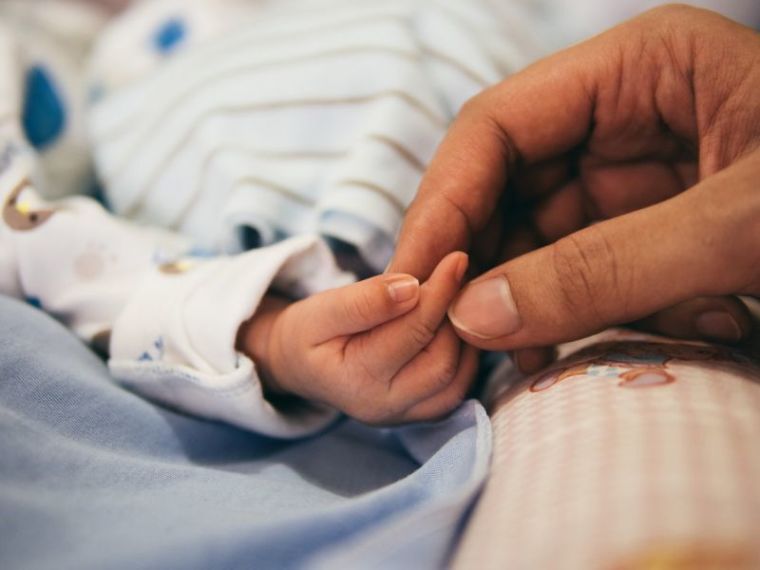 A destructive and militant gender ideology continues chugging across the country. Parents, students and teachers in every state are being indoctrinated to blindly believe that confusion over one's gender cancels out the scientific reality of chromosomes, genes, and DNA within little girls and little boys.
So how long do you think it will take before the gender-neutral train derails?
Camille Paglia is an American cultural critic, and has been a professor at the University of the Arts in Philadelphia since 1984. Paglia said there are "a lot of lies being propagated" regarding transgender issues, including the fabrication that sex-reassignment surgery can change someone's sex. Paglia believes that people who encourage children to become transgender are committing "child abuse."
Interestingly, Paglia said she suffered "gender dysfunction" herself as a child, dressing in men's clothing "as often as I could."
In an interview Paglia referred to those who "flee all reference to biology when it comes to gender." She went on to say, "The cold biological truth is that sex changes are impossible. Every cell of the human body remains coded with one's birth gender for life."
And The Heritage Foundation wisely and lovingly declared: "Biology Isn't Bigotry."
Michelle Cretella, M.D., is President of the American College of Pediatricians. She writes, "Even the American Psychological Association's Handbook of Sexuality and Psychology admits that prior to the widespread promotion of transition affirmation, 75 to 90 percent of prepubertal children who were distressed by their biological sex eventually outgrew that distress. The vast majority came to accept their biological sex by late adolescence after passing naturally through puberty."
She goes on to write, "Professionals are using the myth that people are born transgender to justify engaging in massive, uncontrolled, and unconsented experimentation on children who have a psychological condition that would otherwise resolve after puberty in the vast majority of cases. Today's institutions that promote transition affirmation are pushing children to impersonate the opposite sex, sending many of them down the path of puberty blockers, sterilization, the removal of healthy body parts, and untold psychological damage. These harms constitute nothing less than institutionalized child abuse."
And on another gender-related topic, a bill was introduced last month in the Nebraska Legislature that seeks to change the terminology used by ministers and magistrates in the solemnization of marriage. The proposed bill (LB785) strikes out the phrase "husband and wife" and replaces it with "spouses."
The Nebraska Legislature held a Judiciary Committee public hearing recently to consider this bill. Since anyone can testify at these committee hearings, I decided to attend and share the following statement at the Capitol building in Lincoln, Nebraska.
February 2, 2018
A Statement to the Nebraska Legislature Judiciary Committee Regarding LB785
The terms we use to describe ourselves matter a lot.
"So God created man in His own image, in the image of God He created him; male and female He created them." (Genesis 1:27)
Terminology matters.
"For this reason a man will leave his father and mother and be united to his wife, and the two will become one flesh." (Ephesians 5:31)
What happens if you toss aside standard, time-honored gender terminology used in marriage ceremonies for thousands of years?
The terms we use to describe spouses matter a lot.
It would be insightful to hear Senator Vargas and Fr. Damian share the excellent reasons why their Catholic congregation in Omaha, along with thousands of other Christian churches across Nebraska, will most certainly continue to use the terms "husband" and "wife" in their wedding ceremonies, regardless of what happens with LB785.
In other words, the bill is fraught with ambiguity, while being unrealistic and impractical for the majority of churches in our state, including the senator's own congregation. And most importantly, LB785 unwittingly and unnecessarily violates the critical separation between church and state.
A Pew survey of 4,573 people was recently conducted.
It found that in America today, 77 percent of Democrats with four-year degrees think sex is not determined at birth.
Yet 55 percent of black Democrats and 41 percent of Hispanic Democrats disagree with their fellow Democrats and say that a person's gender IS determined by their sex at birth.
Make no mistake about it. Mandating gender neutrality in marriage ceremonies is only a few steps away from mandating gender neutrality in our public grade schools.
Dr. Michelle Cretella, president of the American College of Pediatricians, said a person's sex is determined by one's DNA and stamped in every cell in the body. Furthermore, she added, hormones and surgery cannot alter the nearly 6,500 genetic differences between men and women.
Who can fully measure the pain and heartache experienced by young children when taught that their gender is up in the air? And yet today, children and parents are being encouraged to make monumental gender declarations based on their subjective feelings, rather than relying on the objective facts of their DNA.
Is it wise, or is it cruel, to promote confusion and uncertainty in children regarding their God-given gender?
The terms we use to describe our children matter a lot.
And so let's not kid ourselves. While LB785 aims to remove long-established marriage terminology, the bill also lays the tracks for a day when public school teachers would not be allowed to affirm and celebrate a student's gender based upon DNA.
It is the natural evolution of man playing God, and assuming he knows more about gender and marriage than our Creator.
Changing marriage terminology is a surefire way to speed up the gender-neutral train, while the toddlers playing on the tracks have no clue what is barreling full steam ahead in their direction.
Dan Delzell is the pastor of
Wellspring Church
in Papillion, Neb. He is a regular contributor to The Christian Post.