Tyre Nichols' murder by police raises same question as 'A Time to Kill' film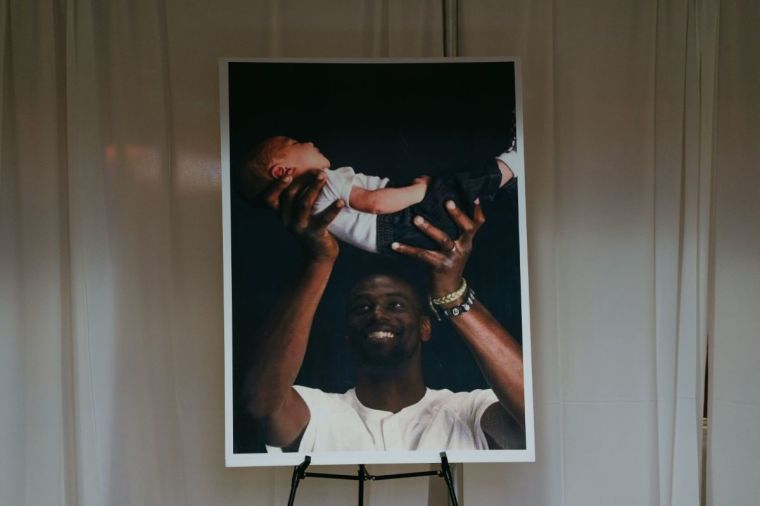 I have seldom taken pen to paper with a heavier heart than I do as I begin this column.
As most of you know, a 29-year-old black Federal Express worker, Tyre Nichols, was brutally and fatally attacked by at least five uniformed Memphis police officers on Jan. 7, and he succumbed to his multiple injuries three days later.
Since the police officers involved were wearing their body cameras, we have a video record of the savage, barbaric and unprovoked assault on Mr. Nichols, who apparently put up no resistance and was not threatening the police in any way.
I defy any decent human being to view the video of this obscenely violent assault and not be outraged. After viewing it myself, I was both nauseous and incensed that anyone would think they had the right to treat a fellow human being in such a degrading way.
The fact that the perpetrators were police officers and that they knew their body cameras were working — and still behaved like Nazi stormtroopers, is beyond comprehension.
These police officers are representing our society, the individuals we had authorized to maintain law and order, including the individual protections we are all guaranteed under the U.S. Constitution.
Yet these men felt no hesitation in behaving like barbarians toward their fellow human being and fellow citizen.
Being representatives of the law, these police officers' actions make us, the citizenry, culpable because we deputized them with the state's authority which they then horribly abused by betraying society's trust.
We have known about, and on occasion have seen, such police brutality before, but seldom has it been so graphically filmed — and if a picture is worth a thousand words, a moving picture is worth at least 100,000 words.
Perhaps the most disturbing thing about this stain on our nation's soul is the fact that not only was the victim black, but so were his five police assailants. And this happened in Memphis, a city that has a 65% black population and a police department that is 58% black.
As our nation has struggled with police brutality in recent years as well as the violent backlash it has provoked (i.e. "pigs in a blanket, fry 'em like bacon"), we have seen widespread attacks on police officers and often successful attempts to defund various police forces around the country.
Under this onslaught, we have seen police budgets drastically cut and we have witnessed thousands of veteran police officers resign or take early retirement from policing as a career.
In Memphis, which had experienced just such a scenario, they were short more than 500 police officers in the midst of a rapidly rising crime wave. Under the leadership of their Chief of Police, Cerelyn Davis, a very capable black woman, they lowered entrance standards in terms of educational attainment and career background to fill the vacancies. It should be noted that all five of these police perpetrators were new to the force and four out of the five had already been suspended and/or had letters of reprimand placed in their permanent files.
Who knows how much difference it might have made had a more veteran police officer (the equivalent to an N.C.O. in the military) had been present at the scene.
Ms. Davis, the chief of police, who came from a similar position in Durham, North Carolina, in 2021, arrived in Memphis to be greeted by a major upsurge in violent crime. While violent crime was spiking virtually all across America, it was even worse in Memphis (murders went from 237 in 2019 to 327 in 2020 and 346 in 2021). Many believed Memphis had become the most violent city per capita in the U.S.
In response, Chief Davis created a strike force, Scorpion (the Street Crimes Operation to Restore Peace In Our Neighborhoods) of 40 officers and sent them into the city's most violent areas. Scorpion appears to have worked since violent crime rates started trending downward.
Then, 14 months later five members of Scorpion are the uniformed thugs who beat Tyre Nichols to death. Now, Scorpion has been permanently deactivated.
I cannot go any further without expressing my heartfelt condolences to Mrs. RowVaughn Wells, Tyre's mother. She has mourned with dignity, called eloquently for justice for her son while pleading that there would be no violent protests. The most heartbreaking fact of this whole episode is Tyre's plaintive call for his mother in the midst of this terrible ordeal.
I cried when I heard that. It reminded me of what my father once related to me. My father, a World War II Navy veteran, had his ship sunk off Guadalcanal in 1942. One of the few times I could convince him to talk with me about his wartime experiences, he recounted with tears in his eyes (I had never seen him cry) hearing one or two of his mortally wounded shipmates, lying on the deck of a sinking ship, crying out for their mothers. At that point, it had been 30 years since that night, and it still broke his heart.
If we are going to live in a civilized society, we must have a professional police force that respects all our citizens' constitutional rights while at the same time protecting the citizenry from criminal predators.
That means, among other things, that we are going to have to revalue policing as a profession and pay them accordingly. We must also require high standards of conduct and accountability. One of the chief hindrances to accountability has been police unions that protect the bad cops, and there are always "bad apples" in any organization. The police must do a better job of policing themselves and they must be accountable to civilian review as well.
However, in the end, the question that keeps haunting me, and I expect many other Americans, is this: "In the end, would what happened to Tyre Nichols have happened had Tyre been white?"
When I first watched the horrible video footage chronicling Tyre's murder, my mind immediately went to scenes from the film, "A Time to Kill," a 1996 movie based on John Grisham's 1989 novel of the same title.
"A Time to Kill" tells the story of a 10-year-old character, Tonya Hailey, who is black, being abducted and horribly raped and abused by two KKK members. When they are caught, her father, Carl Lee Hailey, shoots and kills both men on the way to arraignment in the courthouse.
Carl Lee Hailey goes on trial for murder, and is defended by Jake Brigance, played very convincingly by Matthew McConaughey.
Things are not looking good for Carl Lee until Jake Brigance is inspired to use an unorthodox strategy. During his summation to the jury, he asks the jurors to close their eyes as he recounts in vivid detail the horrific things that were done to Tonya, which while she survived, destroyed her reproductive organs. Then as he finished, he said, "Now imagine she's white!" The movie registers the visual shock on the faces of the white jurors. Carl Lee is acquitted.
Would a white 29-year-old Federal Express worker stopped in similar circumstances be likely to meet the same terrible fate as Tyre?
My mind wants to say, "Yes." However, my broken heart says, "not very likely." That means we still have much work to be done to realize Dr. King's dream of an American society where everyone is judged by their character, not by the color of their skin.
As Dr. King often reminded us, "We shall overcome because the arc of the moral universe is long, but it bends toward justice." We must all commit ourselves to bend that arc in the right direction with ever greater speed.
And to my black fellow citizens who asked plaintively on Twitter, "Do white people care about what happens to our children?" my answer is "yes, multitudes of us care, and we care with every fiber of our being!"
Dr. Richard Land, BA (Princeton, magna cum laude); D.Phil. (Oxford); Th.M (New Orleans Seminary). Dr. Land served as President of Southern Evangelical Seminary from July 2013 until July 2021. Upon his retirement, he was honored as President Emeritus and he continues to serve as an Adjunct Professor of Theology & Ethics. Dr. Land previously served as President of the Southern Baptist Convention's Ethics & Religious Liberty Commission (1988-2013) where he was also honored as President Emeritus upon his retirement. Dr. Land has also served as an Executive Editor and columnist for The Christian Post since 2011.
Dr. Land explores many timely and critical topics in his daily radio feature, "Bringing Every Thought Captive," and in his weekly column for CP.