US abortion rate continues to decline, according to CDC data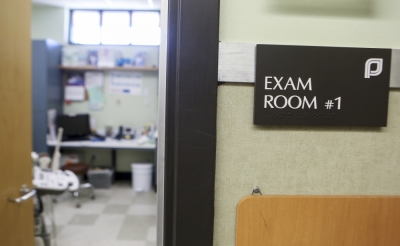 The Centers for Disease Control (CDC) released U.S. abortion data for 2015.  The new data indicate that the U.S. abortion rate decline, which began in 1980, continues at a steady pace. Between 2014 and 2015, the number of abortions declined by 2 percent, and the abortion rate declined by about 4 percent. The decline was fairly consistent, as 38 of the 46 states that reported abortion-rate data for the past two years saw their abortion numbers decline. This is well worth celebrating.
The new data also demonstrate the weak abortion-reporting requirements in the U.S.  The CDC doesn't have the authority to compel states to report abortion numbers and as a result, unsurprisingly, the data are incomplete. California, Maryland, and New Hampshire all failed to report abortion data for 2015. In fact, California has not reported any abortion data to the CDC since 1997.  What's more, while the CDC has already released 2017 data on a range of public-health topics, its abortion numbers are far behind; there is almost always a lag of more than two years before abortion data is released.
Much of the media coverage of these new statistics, however, has failed to include commentary from either pro-life activists or pro-life organizations, and several stories have primarily credited increases in contraception use for the abortion-rate decline. In reality, a key factor behind the 50 percent abortion-rate decline since 1980 is the fact that a smaller percentage of unintended pregnancies now result in an abortion.
Data from the Guttmacher Institute indicate that between 1981 and 2011, the percentage of unintended pregnancies that resulted in an abortion fell from 54 percent to 42 percent. This suggests that pro-life legislative, political, and educational efforts have had a measurable positive effect. This new abortion data from the CDC should hearten pro-lifers across the country and give them some encouragement to continue their lifesaving work.
Originally posted at nationalreview.com