Vital keys to ministry success in a post-COVID world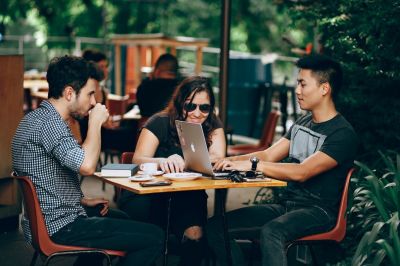 How can we take our great ideas in this post-pandemic world, invite our communities and people to buy in, and, ultimately, increase the impact and vision we believe God has placed on our hearts?
Pause for a moment.  Before we go about planning, designing, and doing all the things to get some initiative out there, the first thing we should be asking ourselves is how well do we know our audience?
I previously worked for a non-profit based in New York City where one of my favorite pastimes was to work from the lobby atrium where I would meet with local pastors who also frequented the space. On several occasions, I had the privilege of talking with aspiring church planters new to the city. Sadly, several of these leaders expressed disappointment about the state of their efforts, noting failure to see growth or stoke community involvement as their primary frustrations. I would often ask questions like, "What research did you do on this neighborhood or block before moving in?" "How much time have you spent getting to know the other leaders and ministries in the community?"
The ones who had done their homework and understood their audience best were the ones who communicated higher levels of success. Conversely, the others who did not invest in building the relationships and gathering the insights they'd need to succeed, experienced the hardest paths and even failure. It was a glaring contrast and the moral of the story was clear: Before building something, we must first work to understand who we're trying to serve.
As I'm sure we all know, relationships don't just magically happen. Rather, the health and success of our relationships are often directly proportionate to the level of investment that we've put in. As we say in my organization, we need to "earn the right to be heard." Case in point, the young people our staff and volunteers minister to want to know that we care about them — their lives, struggles, hopes, and dreams — before they'll consider caring about what we know. I think that this is true for most people, especially in an increasingly politicized and polarized world. Before any great idea can take flight, we must invest in people. Show up at their events. Enjoy a cup of coffee. Ask them how they're doing — and mean it. Really listen. People are more likely to support our efforts if they know that they're more to us than merely a means to an end.
Relationships are at the crux of it all. But as the old adage goes, timing matters. I believe it was Os Guinness in his book The Call that talked about finding one's calling at the intersection of gifting, passion, preparation, and opportunity.
As such, as we look to get things done in our ministries and organizations, we must also be willing to discern the proper timing from the Holy Spirit. Is now the best time? Are the steps we've envisioned in the right order and sequence?  The when and how really matter if you want to maximize your impact.
What am I trying to say here? When I read the Scriptures, I find individuals who knew their audience, developed relationships, and sought discernment from the Lord time and again from Genesis through Revelation. Moses waited upon the Lord to enter the promised land. Joshua strategized to defeat the city of Jericho. Nehemiah plotted to rebuild the walls of Jerusalem. Paul built relationships and delivered the good news of Jesus to the Gentiles. Jesus called 12 strangers together, and launched a movement that would reshape the world as we know it — all so that you and I, and those to come, could once again have access and be in a relationship with God. There is maybe no greater example of what it looks like to center relationships in the pursuit of one's vision and goals.
Fortunately, each of these examples still rings true today. My charge to us all, myself included, is to follow the models set by the heroes of our faith and know and invest in the people around us. In doing so, discerning the right time, means, and opportunities to pursue the God-sized visions and dreams God instills in our hearts will become clearer. And maybe, with God's help, we will see that the impact and possibility of what God does through us is immeasurably greater than we could ever ask or imagine.
Of this we can be sure — if the Lord is in our plans, He won't allow us to fail.
Dr. Arthur Satterwhite III is the vice president of strategy at Young Life.