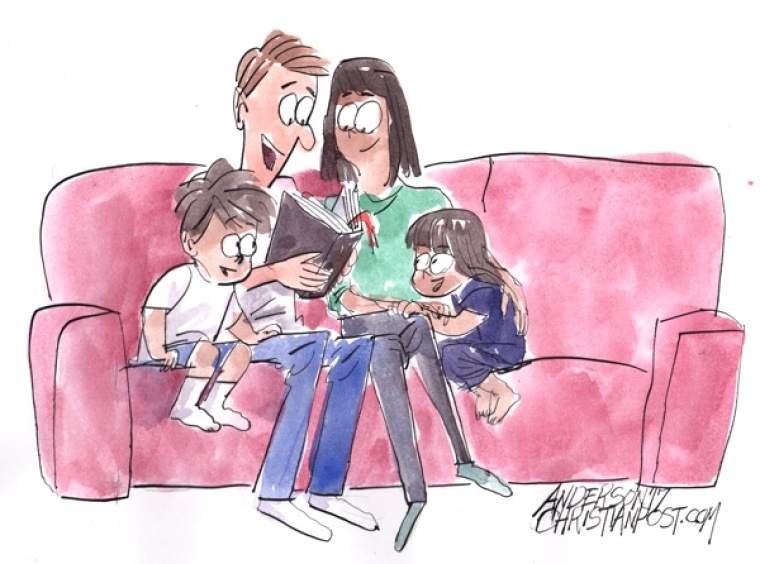 Not that having eight kids qualifies me as some kind of Yoda.
It could be that it took me that many kids to begin to figure some things out.
But when you roll up in a dilapidated 15 passenger van and a whole bunch of children begin disembarking, people watching assume you've got some inside lane on parenting, tips, tricks, insight, expertise. The sheer volume of the Carr Family enterprise understandably elicits questions and sparks conversations.
I field queries at the supermarket. On the soccer field. At church. In the waiting room at the orthodontist.
(Sidebar: at this point, I feel like I should have earned some kind of VIP lounge status at the orthodontist's office, given my contributions to that business. It should be a thing. A quiet, spa-like space with a charcuterie tray and endless LaCroix. Snaggle tooth, underbite, overbite, crossbite times eight. I'm an ortho frequent flier, my friends and should be honored as such).
Because of my supersize tribe, parents often approach me with challenges with their kids. Behavior issues. Sloppy homework. Temper tantrums, bedtimes, potty training, first dates, bad spelling. How, they ask, how do I fix my kid's behavior? How do I get them into line, how do I get them to up their game?
I get it. I really do. How our kids behave, how they navigate their days, how they act in front of the in-laws and how many times our daughter has bit another kid in Sunday school, we feel it. Hear me well: I love me some good manners and nice behavior. I was raised by a Southern mother. I still say "Yes, ma'am" and "No, ma'am" and appreciate table etiquette. I've done my best to instill some sense of it in my kids.
But in all those questions from parents, in all the advice-seeking, I rarely hear questions about where parenting should really start.
Which is here.
Who is your kid?
Who has God placed in your home?
And why?
We get so cranked up on nap schedules and baby-wearing debates, college-test prep and curfews, that we miss the most important question of all. As I write about in my book, Raising an Original, you have been called to parent a person who has never existed before. Ever. In the history of the planet. And, sure, while there are practicalities in the exercise of parenting that are important for us to know, so much hinges with far greater weight in understanding who our child is and why God has put them here over what they should be wearing and doing on a curriculum schedule and how long we should allow to have that pacifier.
Who?
What do you notice about your child's personality? Sunny? Shy? Opinionated? Social? Quiet? Content? And can you notice those things, not with an ancillary commentary to the side of, "Oh, that's good. That will serve them well in business." Or, "Oh, we gotta change that. That kid is too active/chatty/introverted/extroverted/fill in the blank....
See, I believe it's where Christian parenting should begin differently than all the parenting styles the world throws at us. Because it's going to take faith and surrender to really, truly look at the child God has placed in the lap of your family and lay down the agendas you've brought to the table and the empty places you have hoped parenting would fulfill and the presuppositions about what a child of yours would be or would not be like.
And to really look. Really accept. Really learn just who God has specifically entrusted you with. So that you can parent them according to the plan He has in motion, the purpose He has infused into this child's life. To make God known to them. The God who wove them together, interesting quirks and inconveniences and cuteness and all.
It's a reverent act, to welcome a fresh, new person to the planet. To really see them. And to celebrate exactly who they are.
There will be behaviors that confound you. Your child may come with an operating system that is so different than yours, you feel like you need a map. Or they may remind you so much of yourself, especially in the areas you struggle, that you recognize them and sometimes cringe. There will be manners to be taught, homework to slog through, tempers to temper, sin to confess, hygiene practices to be insisted upon. But if we start there, with all the things we want to change, unintentionally ignoring the wonder of a fresh creation in the heart of person, it will swing back around later, the echo of a soul that cries, "See me! Please! See who I am and acknowledge what makes me tick and what makes me unique."
When we are seen and known, then we can be ready for direction and correction from a place of a confident love. It's how God parents us. So let's get the order of this parenting thing in order.
Take off those readers of expectation.
And look.
Who do you see?
Start there.
Julie is a disciple, reader, writer, runner, photographer, wife to Michael, mom to a bunch. She serves as the Pastor of Life Women Women's Ministry at her home church of Life Austin in Austin, Texas, where Randy Phillips of Phillips, Craig and Dean serves as Lead Pastor. Julie is honored to be a featured speaker for Compassion International. She is also the Founder and Executive Director of Legacy of Hope Austin, a non-profit dedicated to serving families with children with special needs.