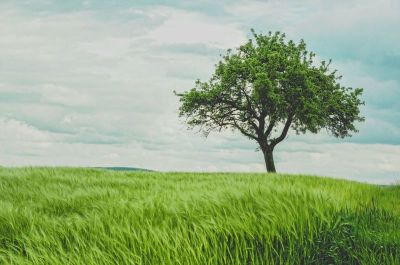 I believe the Church is a steward of righteousness and have stated the reasons in a previous post. The Church is made up of people who have been forensically declared to be righteous by God. As such we are called to practice righteousness. But what does that righteousness look like in our everyday life? How do we, as Christians, do righteousness?
John 3:7 tells us "Little children, let no one deceive you. Whoever practices righteousness is righteous, as he is righteous." The practice of righteousness is not an option for Christians "For the Lord is righteous; he loves righteous deeds" (Psalm 11:7). Thus, righteousness is something that we do, and we work diligently to become good at it. In fact, being saved from sin we "have become slaves of righteousness" (Romans 6:18), which means we are bound to righteousness and must be recognized by our deeds. This is very important to know and understand, especially with the current religiopolitical state of the Christian community.
According to Baker's Evangelical Dictionary of Biblical Theology, the regular use of the everyday Greek word for righteousness "fixes the meaning in the sphere of a life in conformity to a known standard or law." This is in relation to the "covenanted" people of God and infers adherence to honesty and legality, and doing God's will. This means there is a standard of conduct that Christians, as individuals and as the body of Christ, must abide by in the public discharge of our responsibilities.
Here is what we must understand: we cannot compromise on righteousness. Proverbs 21:3 says, "To do righteousness and justice is more acceptable to the Lord than sacrifice." Over the past two years we have seen Christians sacrifice truth, integrity, biblical values, moral standards and character for what they perceive to be good. Some will object that they did what was necessary and acted according to their conscience, but they do not understand that their actions undermined their righteousness. We are responsible to ensure that our deeds are above reproach, "So do not let what you regard as good be spoken of as evil" (Rom. 14:16).
The practice of righteousness means having the courage to maintain our integrity regardless of the circumstance. In spite of all he had endured, Job declared that the righteous will maintain his ways (17:9). We cannot compromise our righteousness because we fear the outcome of someone else's actions. "Like a muddied spring or a polluted fountain is a righteous man who gives way before the wicked" (Prov. 25:26). We must never be so desperate that we will turn our backs on our values. Our God will supply all that we can ever need (Phil. 4:19), and can deliver us out of all our troubles (Psalm 34:17).
The practice of righteousness means rejecting the fruits of the ungodly. Proverbs 12:12 says, "Whoever is wicked covets the spoil of evildoers, but the root of the righteous bears fruit." We have been willing to cross morally questionable lines to win. We may not have personally done those things, but we gladly accepted the spoils. The Lord did not accept the spoils of war from Saul because they were the fruits of disobedience. Yes, the bounty were of high quality - the best of the spoils - but they were not fruits of righteousness. A thing may be intrinsically good, but the means of obtaining it can make it unacceptable.
The practice of righteousness means speaking up for and defending the poor. "A righteous man knows the rights of the poor; a wicked man does not understand such knowledge" (Prov. 27:7). We cannot ignore the plight of those within our society who are burdened by policies that do more to suppress their humanity, health and economic development than lift them up. It is up to us to "speak truth to power" and let our government leaders know that this is not right. Therefore, "Open your mouth, judge righteously, defend the rights of the poor and needy" (Prov. 31:9).
The practice righteousness means not aligning ourselves with those who deprive the innocent. Proverbs 18:5 says, "It is not good to be partial to the wicked or to deprive the righteous of justice." Christians cannot take the side of those who profit at the expense of others. Those who deny the poor or ethnic people basic sustenance and fair opportunities, are wicked, and no Christian should to stand by them or make excuses for them. "He who justifies the wicked and he who condemns the righteous are both alike an abomination to the Lord" (Prov. 17:15). When the poor are getting poorer because the rich and powerful enact policies and laws to that effect, believers should not continue to support those responsible (James 2:1-13).
The practice of righteousness means rejecting all falsehoods. Proverbs 13:5 says "The righteous hates falsehood, but the wicked brings shame and disgrace." One of the most disconcerting revelations of the past two years is the ease with which some in the Christian community embraced falsehoods that were easily refuted. Even when proven to be false, a significant number stubbornly propagate those falsehoods and hiss at those who call them out. All liars will face certain judgement (Rev 21:8). We show that we value our righteousness when we call out those who continue to spread falsehoods, even if we are their supporters.
We run a very real risk of slipping into evil ourselves if we continue to abide with those who persist in evil. Everything that righteousness stands against is evil. If we are not practicing righteousness, then we are starving our spirits and feeding the evil desires of our flesh. This, Paul says, prevents us from doing the right thing (Gal. 5:17). It is not enough to say that we only like the good things an evil person does and do not approve of the rest. If our actions enabled the spread of evil, we cannot only plead to the "good" things. Nothing but a clean break will suffice, and that by practicing uncompromising righteousness.
What we discussed to practice above are all fruits of righteousness. That is what pleases and delights the Lord. "Thus says the Lord: 'Let not the wise man boast in his wisdom, let not the mighty man boast in his might, let not the rich man boast in his riches, but let him who boasts boast in this, that he understands and knows me, that I am the Lord who practices steadfast love, justice, and righteousness in the earth. For in these things I delight,' declares the Lord" (Jeremiah 9:23-24).
Marvin G. Thompson has, over the past 38 years, served as youth leader, church officer, assistant Sunday School Superintendent and teacher, and presently as a deacon and preacher, serve men's and small group ministry leadership and. Started the Berean Fundamentals blog on Christian Post to challenge Christians to live consistently with the teachings of Scripture.