Why Would White Men Want to Be Democrats?
The Democrats want to make white men feel guilty simply for being born white males. Why would anyone embrace that philosophy?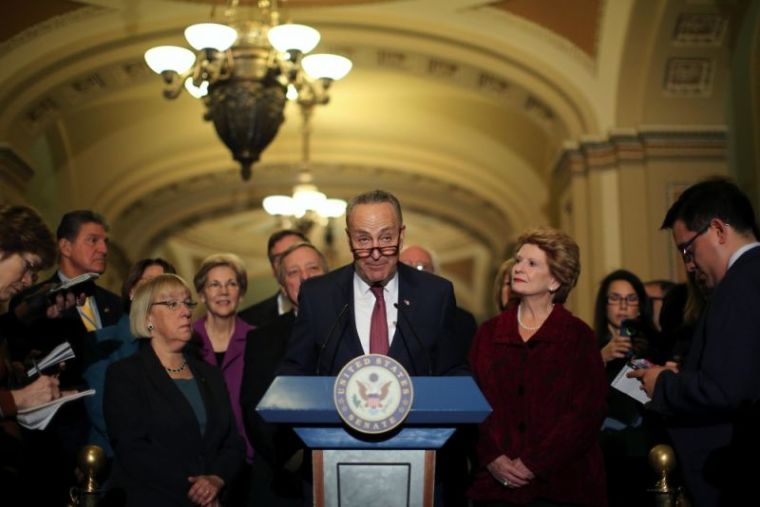 The left despises white men so much today they're going to start driving them to the Republican Party. The radical base of the Democratic Party blatantly declares that women and underrepresented minorities must be promoted over white men. Attend any Democratic Party function and there is a conscious effort to allow more women and minorities to speak than white men.
The Democratic Party treats and ranks people according to their gender and skin color. Female minorities are at the top of the food chain, followed by male minorities, followed by white women. White men are at the bottom of the food chain. Democratic activists have no qualms about criticizing Martin Luther King, Jr.'s dream of a colorblind society.
This unequal treatment has spread into the corporate world. Fired Google engineer James Damore recently sued his former employer alleging discrimination against white, conservative males. He asserts that the numbers of women and minority employees were increased at the expense of white males.
This is still nothing compared to the ground this approach has made in academia, where white males have been pushed out in droves. Why would a white male embrace a political party that wants to make it difficult for him to find and hold employment or get promoted? Academia is now embracing classes about "white privilege." Hunter College in New York offers a course entitled "Abolition of Whiteness." "White shaming" is the new rage on college campuses.
The Democrats want to make white men feel guilty simply for being born white males. Why would anyone embrace that philosophy? They claim racism is everywhere and that white men are committing it en masse. Don't offer the microphone to a minority female at a meeting of progressives fast enough? You're racist. Support President Trump? You're racist. Report on crime rates and mention racial disparities? You're racist. Who would want to operate in this kind of an environment where you're constantly walking on eggshells around people who don't like you, who resent you and apparently really believe that you are the root cause of many of their problems?
There's no way around it if you're in the Democratic Party. No matter how disadvantaged a white male is – raised in a poor home, suffering from disabilities – there is no way to remove yourself out of the Democrats' pecking order. The wealthiest, whitest appearing underrepresented minority is considered superior to a white male. The Democrats claim it all goes back to white ancestors who treated other races and women inferiorly. This is unfair because we can't control what our ancestors did. And what if their "privilege" didn't help their descendants, who still turned out poor? If a white male can show his ancestors did not treat other races poorly, it makes zero difference, he's still the low man on the totem pole. Similarly, if a partially black man can show his white ancestors were slave owners, it doesn't matter, he still gets all the benefits of being black. Skin color and gender trump facts with Democrats. It's all about appearances – literally.
They don't care that white men and minority women intermarry and have biracial kids, and have been doing so for years. Society is no longer the segregated black and white portrayal they pretend it is. But facts don't matter. Democrats want to create an illusion that racism and sexism is everywhere in order to present themselves as the party that cares about stamping it out. It's simply a way to get votes from women and minorities.
How much more abuse can white men take? The end result is going to be a mass migration of them to the Republican Party. You can only beat up on people so long before they say enough. So, let the Democrats continue down the path of demonizing white men. Those white men have daughters, wives and mothers who don't like to see them beat up. Many are married to minorities or are related to them in another way, and they too are tired of seeing their loved ones looked down upon.
The Democrats' unequal treatment of people will eventually catch up with them. Their policies are contradictory and cannot stand for long. When you set different factions up to feel entitled to a free piece of the pie from each other, they're going to clash.