Weekly Briefing: George HW Bush, Lauren Daigle, Christmas ban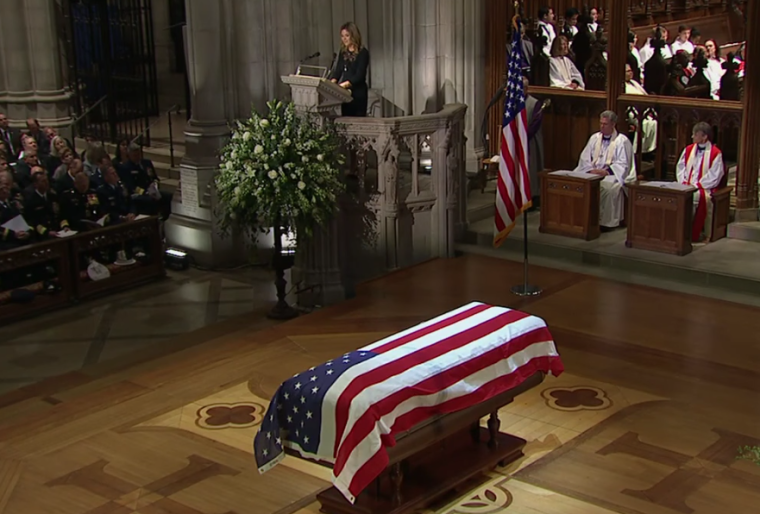 We've compiled the top stories of the week. Here's what you need to know:
America says farewell to George H.W. Bush
The funeral for George H.W. Bush proved to be a rare moment when the nation came together in unity to remember and mourn the 41st U.S. president.
On Wednesday, his son, George W. Bush, paid tribute with a eulogy that left many in tears. 
"He taught us how to grow with dignity, humor and kindness, and when the good Lord finally called, how to meet Him with courage and with the joy of the promise of what lies ahead."
Christian artist Michael W. Smith sang "Friends" at the memorial service. It was the late Bush's request. 
Read Interesting facts about Bush 
Lauren Daigle fallout
The popular Christian artist who has gained mainstream success experienced backlash after she said she couldn't answer whether homosexuality is a sin. "I'm not God," Daigle said on "The Domenick Nati Show." 
Her comments drew a slew of reactions, some showing sympathy and others expressing disappointment. 
"You've ministered to me on multiple occasions, and I trust you will continue to do so … But last week you were tested … Lauren, dear sister in Christ, you failed this test. But look at it this way: These tests are not one-and-done. What you do in the wake of this failure can have a substantially redemptive impact," said John Wesley Reid, a fan.
Some have weighed in on how Christian celebrities should address the inevitable question of homosexuality when asked. 
Ban on Christmas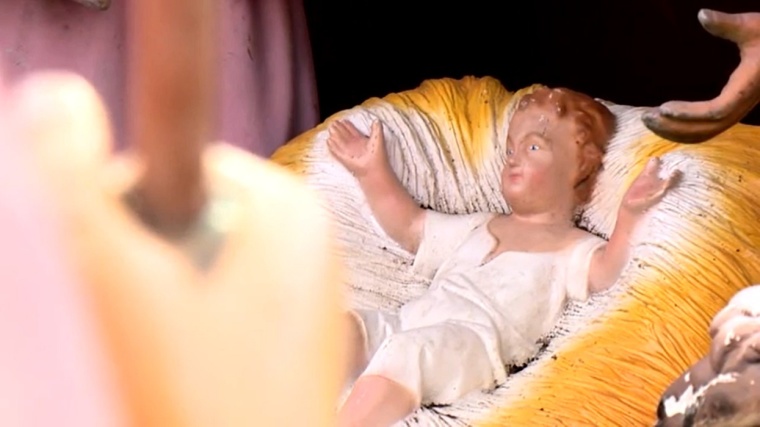 With Christmas weeks away, schools and cities are facing complaints from atheists and being told that Christmas displays are illegal. 
Though reluctant, the mayor of Dover, Ohio, removed a Nativity scene from public property after being threatened with a lawsuit from an atheist group. 
Meanwhile, a school in Michigan is standing its ground by keeping its Three Wise Men display despite complaints from activists. 
And in Nebraska, while a principal tried to ban anything Christmas-related, including candy canes, trees and music, a lawyer for Elkhorn Public Schools assured that it would reverse the ban. 
Terrorism deaths on the decline
A new report found that terrorism-related deaths around the world fell 44 percent since peaking in 2014. 
The drop is largely a result of the decline of ISIL, which lost most of its territory and revenue sources in Syria and Iraq, according to the Global Terrorism Index. But ISIL "remained the deadliest terrorist group globally in 2017."
The report warned that ISIL affiliate groups are becoming more active in other regions and recorded a "dramatic increase in violence involving Fulani extremists" in Nigeria this year.
Pray for
Talatu Gado in Nigeria, whose family members were killed by extremists and who is now homeless 
The family of Jeannot Plessy, a pastor's wife who was killed during a carjacking
New releases
Movie:
Buttons: A New Musical Film (Dec. 8 only)
Album:
Glorious by Cindy Cruse Ratcliff (Dec. 7)
Book:
Praying for Your Missionary: How Prayers from Home Can Reach the Nations by Eddie Byun (Dec. 4)