Believing in perfect, heavenly Father will 'radically change' 'fatherless generation': Louie Giglio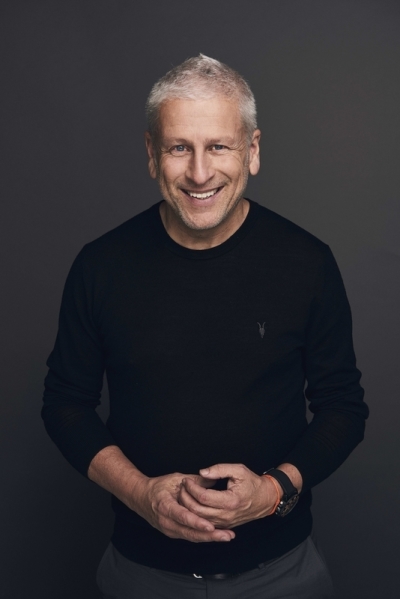 In a society where fatherlessness has reached epidemic proportions, Pastor Louie Giglio is calling on people to embrace God as their perfect, heavenly Father. It's a decision he believes will radically transform lives, and, in turn, the world.
"When people start seeing God as their perfect heavenly Father, they begin to walk in acceptance, and not for acceptance," Giglio told The Christian Post. "When Jesus started His ministry, a voice came from Heaven and said, 'In Him, I am well pleased.'
"But Jesus hadn't performed any miracles yet. So what was God pleased in? God was essentially saying, 'My son already has my acceptance and blessing.' So Jesus moved into His public ministry with the blessing, not for the blessing."
"I've seen that happen in a lot of people's lives: they stop living in the hope of getting accepted and loved," he continued. "They start moving in confidence because they know they already have it. That's a big game changer for us and will radically change society."
Giglio recently released his latest book,Not Forsaken: Finding Freedom As Sons and Daughters of a Perfect Father, which helps readers embrace God as their Father regardless of their relationship with or absence of their earthly father.
In his book, Giglio writes that though every individual has a unique experience with their earthly father, what unites people is the need woven into every soul, "the need to be loved, and treasured, and noticed and accepted by our father."
Giglio is the pastor of Passion City Church in Atlanta, Georgia, which draws more than 8,000 people each week. Along with his wife, Shelley, Giglio also founded Passion, an annual conference that seeks to empower and guide college-age adults. Since 1997, Passion events have drawn over a million students and reached people all over the world.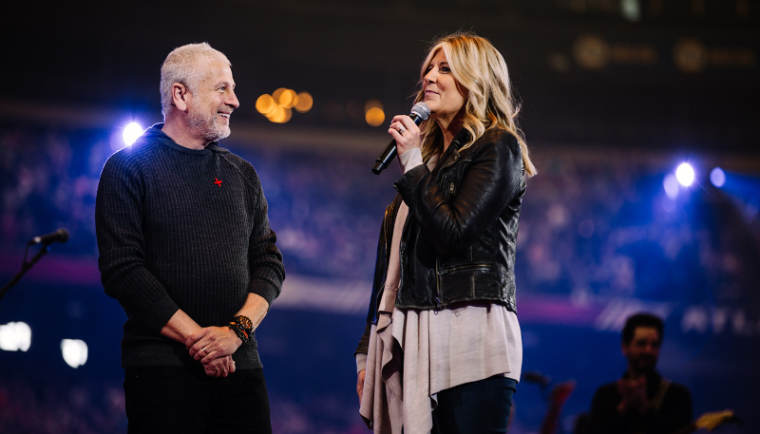 The pastor said he's seen a theme among the people he's ministered to over the years: broken relationships with their fathers. He cited statistics from the U.S. Census Bureau, which estimates that more than 1 in 4 children live without a father in the home.
"They're calling this 'the fatherless generation,' and it's time for us to speak a message of hope to these people," Giglio said. "The idea that I could know a sovereign, eternal God on an intimate level was a game-changer for me as a young man. I realized that God as a judge, king, and ruler is all within the embodiment of God as a Father. All of a sudden, I got this glimpse of God as bigger than I ever could've imagined, but also more intimately than I could ever hope for."
The pastor cited Galatians 4:6, which reads: "Because you are his sons, God sent the Spirit of his Son into our hearts, the Spirit who calls out, 'Abba, Father.'"
"'Abba' is a New Testament word for God, and it's not really 'daddy,' as most people think," he said. "It's more like an intimate father, like what a father would call his son or daughter. It changed my relationship with God in a powerful way."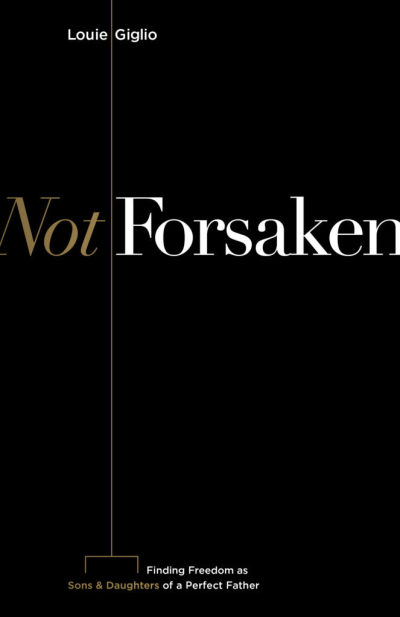 Giglio told CP that initially, he was writing on a different subject when God told him to pen Not Forsaken.
"I felt a stirring on my heart," he said. "God said to me: 'You need to write a book about me being a perfect heavenly Father, and the time is right now.' I've been sharing this message for over 25 years and I've seen the power of it, especially for those whose relationship with their earthly dad wasn't perfect."
But Not Forsaken isn't just for those who have a troubled relationship with their earthly father, Giglio said, explaining that every Christian needs to discover more of what it means to be a loved son or daughter of the King.
"There is always another step we can take in our relationship with God; all of us can get closer to Him and know Him on a more intimate level," Giglio said. "That's the possibility in this book. When people tell me, 'I have a great relationship with my dad,' I say, 'Great. You're a step ahead of those who didn't have that relationship. You trust God because you trusted your earthly father.'"
"It's standing on that foundation, but recognizing, 'My dad was great and he did his best but he wasn't perfect and he wasn't God. But he can be a stepping stone for me to come to know my heavenly Father,'" he added. "God is not the reflection of your earthly father; He is the perfection of your earthly father."
When people start seeing God as their perfect heavenly Father, they're able to do something "almost unthinkable," Giglio said.
"In the power of the resurrection, they've been able to forgive their fathers," he said. "The power of the resurrection and the Gospel is strong. It may not fix our relationship, but it allows us to extend forgiveness. Forgiveness frees us the moment we extend it."
"I've seen people whose dad really dealt them a difficult hand, and through the power of the Gospel, they were able to forgive their dad and actually bless a father who never blessed them," he added. "That is a picture of the power of the Gospel that we carry and proclaim. That's a pretty stunning outcome for us discovering who we are as loved by God."