Top celebrity photographer Jeremy Cowart follows God's lead, launches Purpose Hotel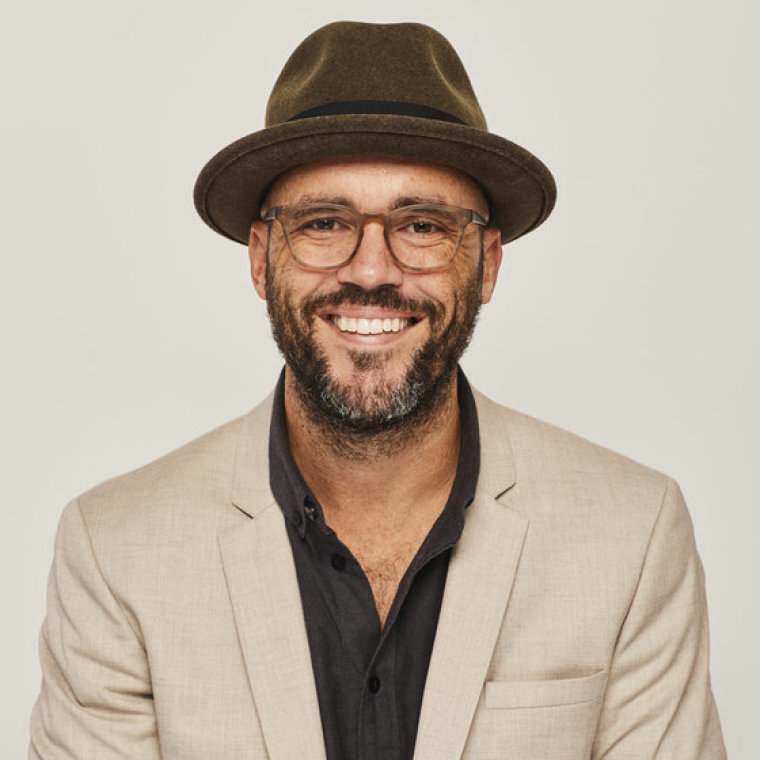 Celebrity photographer Jeremy Cowart released his first book and is launching a powerful hotel initiative this spring, all of which he credits to following God's lead.
Though he has photographed just about every Hollywood celebrity and musician, including Taylor Swift and Tim Tebow, as well as world leaders such as former President Barack Obama and Pope Francis, Cowart's goal in life has always been to serve a greater purpose. 
His father has always encouraged him with a Bible verse that helped him gain the confidence to not only have what many would view as a successful life but also a meaningful one.
"It's not the celebrity shoots, it's the things where I'm helping people in need that really fulfill me as a creative and as an artist," Cowart, who was named the "Most Influential Photographer on the Internet" by Huffington Post in 2014, told The Christian Post.
Cowart shares "snapshots" of his testimony in his new book, I'm Possible: Jumping into Fear and Discovering a Life of Purpose, to inspire others to believe that all things are possible with God. He details how he went from a boy in Tennessee, who had no faith in himself, to where he is now.
His philanthropic humanitarian efforts (Help-Portrait, Voices of Haiti, Voices of Reconciliation in Rwanda, and the Poza Project) have been centered on bringing value and dignity to people in under-served communities affected by various tragedies.  
Adding to his work, Cowart is launching the first hotel of its kind, The Purpose Hotel, a for-profit hotel chain that will support nonprofit organizations all over the world. The Purpose Hotel will aim to fight against "injustices of war, hunger, poverty, global warming, racial tension, unclean water, addictions and natural disasters." 
The following is an edited transcript of The Christian Post's interview with Cowart.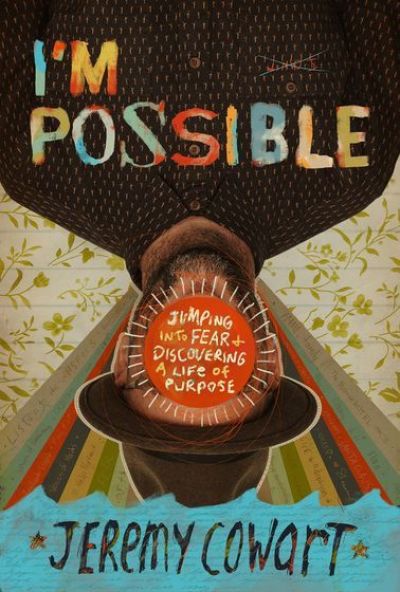 CP: It's not often you hear of an award-winning photographer using his gift for good as you do. Can you briefly share your testimony?
Cowart:  I've been a Christian since I was 10 years old and growing up, I didn't think I could do much and my dad always encouraged me through Philippines 4:13: "I can do all things through Christ who strengthens me."
Over time, I started to believe that. But as a kid, I didn't think I could do much at all. I didn't think I was smart, didn't think I'd be successful, I didn't think I was athletic. I was just kind of your normal, shy, average quiet kid.
But through my parents' encouragement, I really started to believe in myself over the years; thanks to my dad and another friend named Jimmy who also encouraged me. But over time, I realized that God is the ultimate source and giver of all ideas and I really do credit God with all the projects and things I've done.
I think He speaks to all of us, I'm just getting really good at listening. I don't think I'm more creative or genius than anybody else. I just know those moments when He's speaking to us and whispering ideas. I know to recognize those moments. And so that's kind of my current relationship with God. He's the ultimate Creator and I'm just trying to follow His lead.
CP:  Why did you want to share your story in a book?
Cowart: Just seeing the impact it's had on kids and college students and high school students, and even adults around the country as I've shared the story live to audiences. So it only made sense to take the next step and make it a book. I'm so glad now that people will be able to dive a lot deeper into the stories and into the journey of I'm Possible and I really hope this encourages them.
CP: What will people take away from the book?
Cowart: I hope they'll be encouraged to pursue their dreams. One of the things we talk about is, "ideas lead to ideas." So it's really important early on that you pursue those whispers of ideas because those lead to more ideas.
If you say no to your first idea, you might be saying no to idea 15 or 20 or 30 or 100. So it's really important that we get in the habit of jumping into those wild ideas, as long as our friends and people around us also agree that they're good ideas to pursue and to learn from.
CP:  You use the phrase "jumping into fear" in your book and so many people allow fear to cripple them. How did you personally jump into fear and what did it teach you?
Cowart: I'm always jumping into fear, even right now. I'm doing my first-ever art shoot and I was scared of that but excited. I've been pursuing the hotel for seven years now and it's terrifying. But it's jumping into fear.
All the projects I've done throughout my life. When I first bought a camera, I was terrified because I didn't know how to use it. But I jumped into fear anyway and bought my first camera. When I first started a nonprofit I was afraid, literally, every project I've ever done has been jumping into fear. The fear never goes away, it's there daily. So it's jumping into fear every morning.
The book, The War of Art by Steven Pressfield, really speaks into a lot of this and that's what I choose to do, is face the resistance that he talks about every single day. Face my insecurities, my doubts, my fears and that's what we have to do on a daily basis.
CP:  How were you able to break free from the labels you carried as a child to feel confident enough to work with people that others esteem so much?
Cowart: I didn't really have any labels from the outside on me as a child, no one ever bullied me or anything; it was mostly self-labels. There's no process that I went through, it was just maturing, and over time I was able to realize that so many of the labels I'd given myself as a kid were lies. So I guess that's how I was able to break free, through my relationship with God and friends and family and people supporting me.
In terms of photographing celebrities, I was terrified of those moments too, but you just got to jump into it and figure it out along the way. I definitely faked it till I made it and a lot of those stories are in the book, in terms of how I did that. I'm always figuring it out as I go.
CP: How did you evolve from a  high-profile photographer to a traveling speaker?
Cowart: I was first invited to speak at this conference and told them, "I'm not really a speaker. I'm just an artist." I said, "Maybe I could draw a talk." And so that's when I drew the first version of the "I'm Possible" video that has turned into this book. So it was really an accidental career launch. I didn't mean to become a speaker. I didn't mean to write a book, but God had other plans for my life and for my story.
CP: What can you tell us about the lure of fame and success and how that compares to relying on Christ?
Cowart: In terms of the lure of fame and success and how it compares to relying on Christ, that's just the enemy luring us into temptation for things that are not God. But as we all know, only God can fill that void. Especially as a creative, I've learned that only projects that give back and that are meaningful and help people, that are essentially the Gospel, only those fulfill me as a creative. It's not the celebrity shoots, it's the things where I'm helping people in need that really fulfill me as a creative and as an artist.
CP: How did The Purpose Hotel come about?
Cowart:  I had a photo shoot in Los Angeles and I was walking through a hotel and God just kind of hit me over the head with the idea of The Purpose Hotel all in a moment's notice. It was really quick. I knew it was a good idea. But I was afraid of it for three years and I did nothing because it was such a big idea. It took me three years. 2015 we started making steps toward it, my business partner and I, so it's a long journey. In terms of how it came about, it was just God kind of knocking me over the head with it on April 30, 2012, that was the exact date. It was a pretty incredible moment.
CP: Where will the hotels be located and how will they help others?
Cowart: There is no hotel that exists yet. The first one will exist in Nashville, Tennessee. We hope to break ground next year. They help others in a gazillion different ways. Our tagline is: "Change the world in your sleep." And so everything in the building will be connected to cause and nonprofits, both locally, domestically and internationally. So it'll be helping people of all ages, belief systems, skin colors, races all around the world.