Fox News' Shannon Bream on how her Christian faith guides her, importance of biblical friendships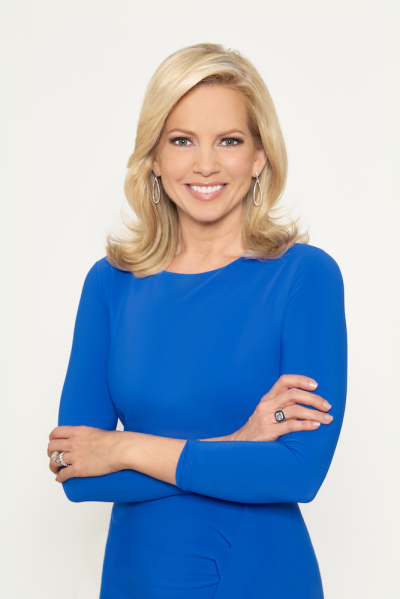 Shannon Bream reflected on the beauty that comes from friendships rooted in biblical truth and shared how her Christian faith informs all aspects of her life, from her personal relationships to her work as a Fox News anchor. 
Bream recently releasedThe Love Stories of the Bible Speak: Biblical Lessons on Romance, Friendship, and Faith,following the success of her New York Times bestselling books, The Women of the Bible Speak and The Mothers and Daughters of the Bible Speak.
In an interview with The Christian Post, Bream revealed that for the final installment in the trilogy, she wanted to focus on the love stories in the Bible, including not just romantic love, but also the love of deep friendship.
"There are some really sacrificial friendships in the Bible, where people just really reach out and support each other and walk through really difficult things together," she said. "And I thought, let's celebrate friendship too. And of course, there's the whole 'Love your neighbor as yourself,' and that encompasses everybody. I don't see any exceptions in there. Sometimes that can be the trickiest or most difficult for us to do, but we're called to do it as believers."
"The Bible is God's love story to us, so there are so many different facets of love we can look at."
Bream stressed that the lack of physical friendships in people's lives is an increasingly major issue, exacerbated by the COVID-19 pandemic. The Bible, she said, highlights the power that comes with "sticking together on the important things and supporting each other."
"Jesus had real friendships. You think about Paul and all the friendships he had, and they were real friendships," she said.
The counter-cultural idea of "loving your enemy" and "forgiving those who persecute you" is woven throughout Christ's earthly ministry, Bream said. She emphasized that seeking the greater good of others is crucial in forming deep bonds.
"God didn't give us any outs when He says, 'love others as yourself,'" she said. "We're all born so selfish … there's so much woven through Christ's ministry and all through the New Testament about, 'Don't be seeking the limelight for yourself, be thinking about the greater good of other people.' So, I think that that's where we start with these friendships."
Throughout Jesus' ministry, He modeled vulnerability and transparency — crucial elements of friendship, Bream said: "Jesus and his disciples traveled together, often not knowing where they would lay their heads that night, or where the next meal was coming from. … I think the more that we're able to be vulnerable with each other, and admit where we're struggling, we just bond together better, and we can be more supportive of each other."
Bream shared some of the Bible stories she said offer powerful lessons about friendship and God's unconditional love, including the story about David and Abigail from the Bible, where Abigail's wisdom and intelligence saved her household from David's wrath, and David ultimately remembered her and asked her to be his wife.
She also pointed to the story of Hosea and Gomer as a powerful allegory for God's unending love for humanity. Despite Gomer's unfaithfulness, Hosea continually pursued her and redeemed her, representing God's unwavering love for his people.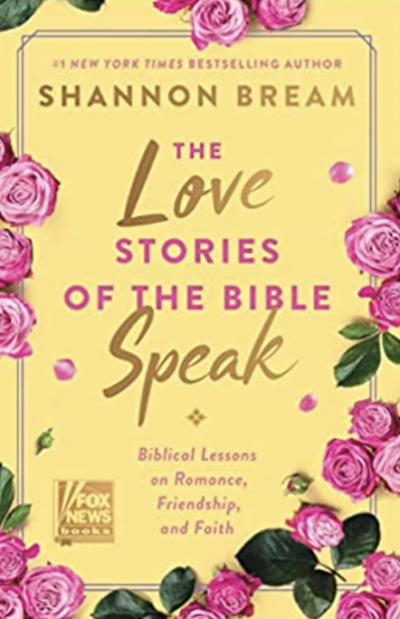 "I think it's a reminder — God is always pursuing us with this unconditional love that we can't earn," Bream said. "God is always willing to redeem, not condemn us — maybe some of our actions — but never us."
Bream shared how her faith is woven into all aspects of her life. The news anchor revealed she starts every day with prayer and reading the Bible, which she said serves as a reminder of God's promises and love. 
She emphasized the importance of prayer for wisdom and discernment in her work, while also striving to do an excellent job while representing her faith in the entertainment and news industry. Throughout her storied career, Bream, who also serves as a legal correspondent for Fox News, has covered hot-button issues including some of the nation's landmark court cases like Obergefell v. HodgesandRoe v. Wade. 
"I do pray for wisdom. I pray for discernment, and that my work will be excellent," she said. "My work is unto God and not unto men. I want to do an excellent job here, but I remember that I'm representing an even higher force, which is my heavenly Father. My faith just weaves through everything that I do."
Bream challenged other Christians who want to go into cultural spaces to find grounding in their faith, something she said sustains her amid the ups and downs of the news and entertainment industries.
"Walk into the world with joy; people need hope, they're attracted to something joyful and hopeful," Bream said. "So whatever field you're going into, remember Twitter is not the real world. This world is not the end of the story. And you've got Someone who has your back that no one else could possibly challenge."
Bream said she hopes that her new book will encourage people to be reminded of God's unconditional love and strengthen their relationships with others. She revealed that the book has already been received positively, with couples reading it together and finding inspiration in its message.
"I hope it'll remind friends to reach out to each other and make those investments," she said. "I hope people will come away from it being encouraged and being pulled closer to God."