Lysa TerKeurst talks forgiveness, 'seeing beautiful again' after walking through heartache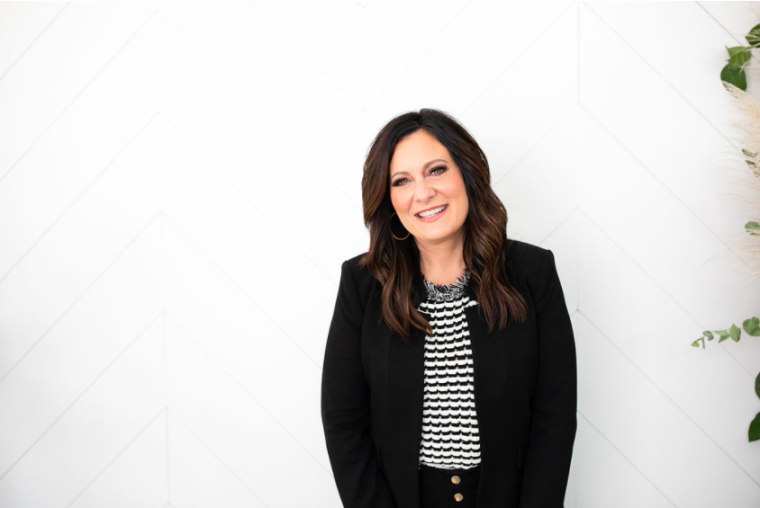 Lysa TerKeurst, head of Proverbs 31 Ministries, knows firsthand what it means to publicly walk through betrayal, pain and disappointment. Yet, in even the most heartbreaking of seasons, the bestselling author chooses to proclaim hope, forgiveness and grace.
In 2016, TerKeurst's world was shattered when her husband of 25 years, Art, had an affair and revealed his struggle with addiction. That same year, she announced she'd been diagnosed with breast cancer and would need to undergo a double mastectomy.
It was, she previously told The Christian Post, an "excruciatingly painful" time in her life. But after working to restore their marriage, the TerKeursts renewed their vows in a ceremony attended by friends and family.
The road to healing and restoration, TerKeurst readily admits, has been anything but easy — and she shares their journeys in her books, popular blog, and on social media, all with the intention of pointing her readers to Christ. 
Her latest book, Seeing Beautiful Again: 50 Devotions to Find Redemption in Every Part of Your Story, offers the reminder that through Christ, life, no matter how painful, can be beautiful again.
"The last several books I've written have been in the midst of pain, and Seeing Beautiful Again is no exception," TerKeurst told CP. "I've been continuing on this hard journey, and sometimes I just want to go lay in my bed, pull the covers over my head, and just wallow in the hurt and the pain."
"But," she added, "I know that me opening up the conversation and bringing solid, therapeutic help and wisdom and solid theology and biblical history that really connects right where people are at — I know it helps. I know how desperately I need it. I want to be a light for not just other people, but I want to study this stuff so that I can heal too."
Instead of "making much of the hurt" in her writing, TerKeurst said she strives to share the perspectives and life wisdom that she's gained along the way and highlight the evidence of God's faithfulness that she's experienced "even in the midst of really deep heartbreak."
"That's a sign of healing," she said. "I would just encourage anybody who's walking through stuff — there's someone else who needs to hear your story. ... I think everyone has life wisdom, evidence of God's faithfulness and experiences. ... And I think when we share our stories, if we focus on those things rather than the details of how we were hurt, that's where it becomes really helpful for other people."
Watch Lysa TerKeurst discuss her new book with The Christian Post
Before writing her latest book, TerKeurst invested more than 1,000 hours of biblical study on forgiveness and hundreds of hours in counseling — "but it was really out of my own desperation that I did that," she said. 
"I did that because I was so resistant to forgiveness that it took me studying forgiveness in the Bible to finally get to a place where I was like, 'OK, I finally see that forgiveness isn't an unfair gift that we have to give to another person. Forgiveness is God's provision to help the hurting heart heal,'" TerKeurst said. 

One life-changing truth she took away from her studies on forgiveness, she said, is that "it's not based on my determination."
"Like, I've determined the other person is sorry, or I determined that they've suffered as much as they need to suffer for what they did, or I determined that they're not going to hurt me again," the North Carolina native explained. 
"If I wait to forgive until all those things are true, then I'm attaching my ability to heal to choices of another person that I don't have any say-so over. In essence, I'm allowing the same person that hurt me to hijack my ability to heal. I've to sever that source of suffering by detaching my ability to heal from the choices of another person and instead recognize that forgiveness is not based on my determination. Forgiveness is based on my cooperation with what Jesus has already done."
"As I let God's forgiveness flow to me, I simply cooperate with it and let it flow through me to other people," she continued. "It's really me putting a stake in the ground and saying, 'I've suffered enough because of what other people have done to me. And it's my choice to forgive so that I can heal and get on with learning to live again.'"
In Seeing Beautiful Again, TerKeurst encourages readers to "decide that they are worthy" and come honestly before God with their hurts and struggles. She addresses the damaging nature of bitterness — "bitterness is a bad deal that makes big promises," she writes — and why the antidote to bitterness is establishing boundaries. 
Staying in an abusive situation, she stressed, "does not make you more holy" — and boundaries aren't meant to shove another person away, but to "hold me together and to keep me in a healthy state."
"A lot has been said on boundaries, but in the context of forgiveness, what we have to understand is that when Jesus said to 'Forgive 70 times seven,' He didn't mean to stand close enough to that person who's hurt us or abused us. ... He doesn't say, 'Stay in close community with that person and allow them to abuse you over and over.'"
"I believe Jesus is saying, 'Establish enough emotional distance to where it's safe enough, that, if this person never changes, and they keep doing what they're doing, you have enough boundaries in place, enough safety and emotional distance in place, that you can forgive that person 70 times seven without being destroyed in the process."
TerKeurst hopes Seeing Beautiful Again is "not just going to be another message that people read," but rather "something that they can sit with and feel like they have a friend sitting right there with them."
The devotion, designed for daily reflection, includes portions of her books Forgiving What You Can't Forgetand It's Not Supposed to Be This Way, along with content pulled straight from her personal journals. 
"I feel like that will help give that conversational aspect to the book where it really does feel like we're sitting together and we're processing finding beautiful in your story too," she said. "My prayer is that someone reads this, sits with it, and they feel like they're not alone."
Forgiving What You Can't Forget, released last year, debuted at  No. 1 on The New York Times bestsellers' list — an indication, the mother-of-five said, that "so many of us, especially coming out of the pandemic, have really been living in some hurt."
"I think a lot of people have felt very isolated and lonely and have been dancing with some relational dysfunction that busyness helped us cover up and navigate without having to address," she said. 
"I think people are desperate for healing and they just don't know how to do it. They don't know how to get there, and I think we're tired of knowing that, as Christians, we're supposed to forgive, but we don't know how to do it and it feels so impossible, it feels slippery."
Forgiveness is a process and journey "that may take a long time," TerKeurst said — and it's a two-part process. Part one, she said, is forgiving for the fact of what happened, and part two is forgiving for the impact that this wounding had.
"It's going to be a process and it's going to take a long time," she said. "I don't like it when I hear people say, 'Forgive, and then walk in that healing,' because I think they're misunderstanding. Forgiveness doesn't create instant healing. Forgiveness starts that healing process."
TerKeurst encouraged those struggling to share their story, remember that they're not alone, and focus on the evidence of God's beauty for their life, from the sunrise to the yellow flower growing in the grass. 
"I think that we will soon start to discover that even in the midst of hard circumstances, there is still evidence of beauty all around us," she said. "The more that we dare to be a noticer of that, the more it'll start to build our confidence that God is with us."