Lysa TerKeurst reveals what God taught her amid husband's infidelity, offers wisdom for couples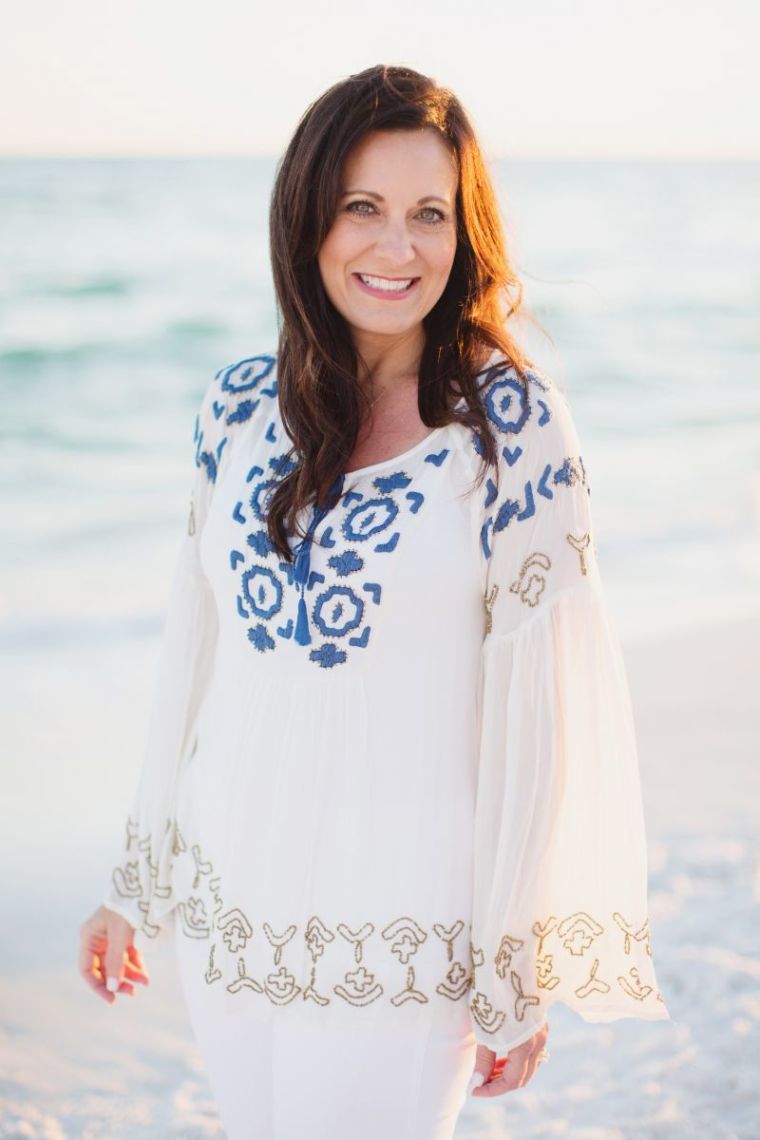 Lysa TerKeurst has identified what God has taught her through devastating circumstances, including her husband's infidelity and a cancer diagnosis, and offered encouragement for Christian couples struggling to restore a broken marriage.
Last year, the best-selling author and president of Proverbs 31 Ministries revealed she would be divorcing her husband of 25 years after learning of his infidelity — a discovery she called the "worst kind of betrayal." That same year, she announced she'd been diagnosed with breast cancer and would need to undergo a double mastectomy.
Fast forward one year, and TerKeurst is cancer-free, and she and her husband are working to restore their marriage. She told The Christian Post that while the previous season of her life was "excruciatingly painful," she's learned that with God, there's "always a meanwhile."
"No matter what I'm feeling today, with God, I can say, 'Meanwhile, God is working good, even if I can't see it,'" she explained. "Knowing that God exists gives me a purpose in the midst of my pain. That elevates my perspective."
"We may not see it for a little while, but God is working good there even in the darkest times," she added. "What you're feeling is real. The circumstances are hard. The solutions may seem a very mysterious. You've got questions, you've got pain. But with God, there's another level, and we've got to lift our eyes up and recognize that there's more than just meets the eye."
TerKeurst seeks to encourage those struggling with their own deep disappointment or devastation in her new book, It's Not Supposed to Be This Way: Finding Unexpected Strength When Disappointments Leave You Shattered. In it, she opens up about the hard moments of her family's story and identifies truths the Lord has shown her along the way. 
"I wanted to look at how we can biblically process the disappointments that we all go through," she said. "We all experience devastations and life-altering events that make God's timing seemed questionable, His promises doubtful, and then His lack of intervention hurtful. This book was born out of my own wrestling. I think it's another part of the way that God is going to turn the pain in my life into a beautiful purpose."
While TerKeurst's story is one of redemption, she admitted the process has been anything but easy. She told CP that fighting for her marriage has been "so, so hard" and the journey to restoration continues to be long and difficult.
"But it's one we want to do," she said. "And we want to give it the necessary time so that trust can be rebuilt, and trust takes an incredible amount of time."
Based on her experiences, she encouraged other Christian couples fighting for their marriage to "keep the lines of communication open about the really vulnerable stuff," as Satan works in isolation.
"Sometimes we think, 'I don't really need to explain the struggle that I'm having to my spouse because it'll hurt their feelings,'" she contended. "But if the enemy can isolate us, he can influence us, and lies can start to get inside of us and make us justify things we wouldn't ever normally justify."
TerKeurst clarified that while some things need to be kept private for the purpose of healing, secrets are only ever kept for the purpose of hiding.
"The minute we start keeping secrets in our marriage and hiding things in our marriage, that is a one way ticket to a disastrous situation," she warned. "I would just encourage some really honest conversations about those thoughts that you wrestle through when you wake up at 2 a.m. and you don't know the answers, and you don't know what to do. Don't keep those things hidden, because that's when Satan attacks."
"I want to encourage those walking through really difficult marriage situations to know that redemption is possible," she continued. "Maybe it's going to come in a different package than mine. Redemption and restoration don't always hold hands, and that relationship may not be restored, but with God, redemption is always possible."
In the depths of her pain, TerKeurst said she made "so many suggestions" to God about how to improve her situation — and not one of those suggestions came to pass. Through this, she learned a "powerful lesson" that God doesn't want to be "explained away."
"I spent hours of emotional energy trying to figure out things and trying to fix things, when in reality God had a good plan," she shared. "But God doesn't want us to stand in the midst of our circumstances having to carry that burden of explanation or figuring everything out. He just wants us to stand in the middle of our circumstances and say, 'OK God, I don't like this, and I don't want this, but I'm going to trust You and I'm going to look for Your hand."
God, TerKeurst asserted, is not as simple as a math equation, and life is never tidy or predictable; rather, it's full of disappointments and devastation. It's important to acknowledge that reality, she explained, as "pat Christian answers" don't explain away sorrow and pain. 
"That's why God calls us to not just have a religion where we're simply following the rules," she said. "God calls us to have a relationship where, when we cannot understand the circumstances of our life, we can still trust Him. We trust a very good God, but we trust a very good God who sometimes allows hurts in our life. He doesn't cause the hurt, but He will allow it."
TerKeurst said she hopes her story encourages others to remember that amid the hard realities of life, there is hope — and God is able to breathe life into even the darkest of circumstances.
"We serve a God who will use hurt for good, every single time," she said. "His good may look different than our good, but He is always, always faithful and trustworthy."
To purchase It's Not Supposed to Be This Way: Finding Unexpected Strength When Disappointments Leave You Shattered, click here.
Dr. Michael Brown (www.askdrbrown.org) is the host of the nationally syndicated Line of Fire radio program. His latest book is Donald Trump Is Not My Savior: An Evangelical Leader Speaks His Mind About the Man He Supports As President. Connect with him on Facebook or Twitter