Mark Wahlberg Shares Powerful Advice for Christian Millennials; Reveals What He Prays Over Children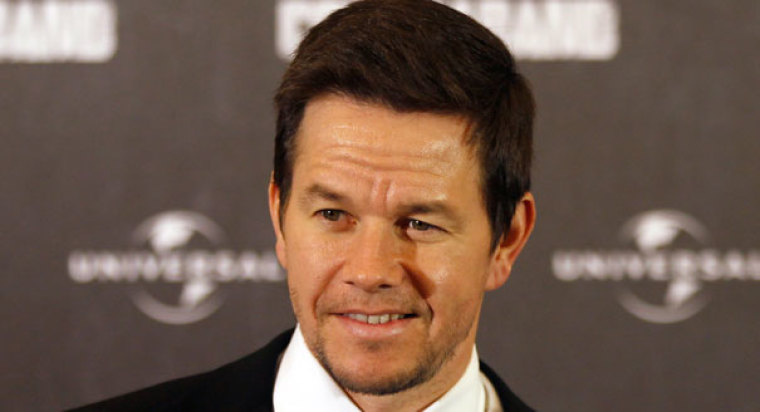 NEW YORK — Mark Wahlberg has encouraged the next generation of believers to stand firm in their faith and surround themselves with positive influences in today's social media-driven world.
"If you're paying attention to the negative stuff, that's going to be what influences you," Wahlberg told The Christian Post in an exclusive interview. "It's about where you're existing on a daily basis. I don't surround myself with negative people; I'm around a lot of really positive people who strive to be their best and are quick to lend a hand to help somebody and have encouraging words for people."
"You need to constantly be putting yourself in positive places and around positive people," he added. "If you're watching people partying, dancing, and doing all that stuff, that's what you're going to gravitate toward."
The 47-year-old actor, who previously revealed he begins his day with 30 minutes of prayer and attends church every day, told CP he continually prays his five children will make the right choices and be "positive impacts" on the world around them.
"I pray that they're going to do the right thing, that they're going to help people and make a positive impact on the community and on everyone they interact with," he shared. "I pray that they'll be good people, that they'll be loving and compassionate, whether they want to be doctors, lawyers — whatever they want to be, that's all that really matters."
The actor, who stars in the forthcoming film "Instant Family," said that while he takes his career very seriously, his faith and family take precedence now that he's older.
"I've had the ability to focus on me and my career for quite some time, and of course, I want to be successful," he said. "But the biggest challenge is to be the most successful husband and father I can be and use the talents and gifts that God's given me to help others and do with it what He's chosen."
"These are the things I need to keep focused on," he continued. "My kids will be like, 'Dad, you don't need to go to church all the time; you're praying every day.' And I do, and hopefully, that will rub off on them."
As a parent, Wahlberg says he's still "figuring it out," and relies on the grace of God when it comes to being a good example for his children.
"Sometimes, I'll think back over things that happened over the course of the last few months, and I'll pray, 'God, I wish I would've done that differently,'" he admitted. "But you're kind of going through it for the first time. I've got a 15-year-old. I've never had a 15-year-old. She's throwing me every monkey wrench possible. But as long as you're trying to improve and get better and your intentions are good, it's very normal to make mistakes."
In a 2016 interview with People magazine, Wahlberg reflected on his troubled younger years growing up in Boston, Massachusetts, in the '70s and '80s and shared how he became a Christian after meeting a priest in jail.
"I think the fact that I've been able to turn my life around and really make my mom proud and become a better person through focusing on my faith, it always gives me a great sense of pride to come home," Wahlberg said.
"I know I've made a lot of mistakes, but I've done a lot to turn my life around," he continued. "And I encourage and challenge people like myself to do the same. But more importantly, I want to encourage young people growing up in that situation first and foremost to avoid the mistakes that I made. There isn't anything you can't accomplish by hard work."