Michael Brown talks Trump, New Atheists and greatest danger to American Evangelicalism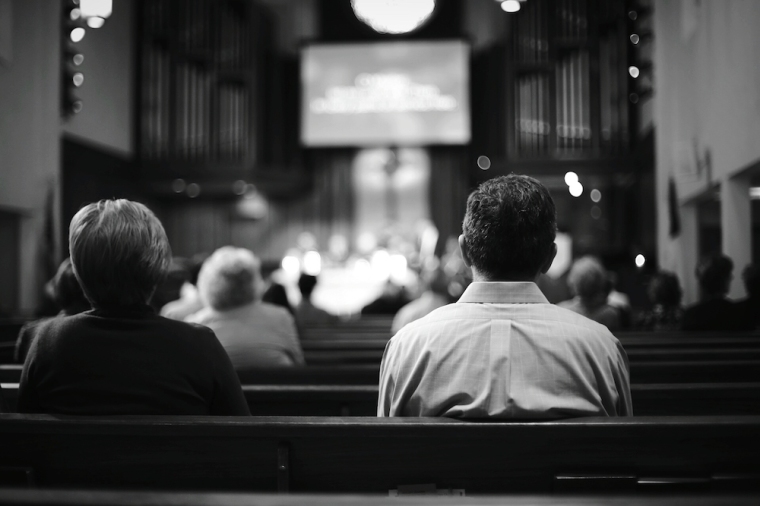 In recent years, large numbers of people in the United States, including prominent Christian public figures, have left Christianity and no longer identify with a religious affiliation.
Author and radio host Michael Brown is tackling this issue in his latest book with the hopes of reaching out to Christians who are doubting their beliefs, or "deconstructing their faith" to show them why they should remain in the faith.  
Titled Why So Many Christians Have Left the Faith (Charisma House), Brown examines the reasons for the increase of religiously unaffiliated Americans, and how to respond to these challenges.
In an interview with The Christian Post last Friday, Brown said Christians leaving the faith en masse is "something that's going on that had to be addressed."
"I didn't create a problem and now address the problem," Brown clarified. "We're just seeing something happening that I haven't seen on this level in my 51 years in the Lord."
The Christian Post talked with Brown about his book, including the factors he attributes to the drop in Christian belief among Americans, how support for former President Donald Trump may have hurt Evangelical churches, and if deconstructing one's faith can be healthy or not.
The following Q&A has been lightly edited:
CP: You listed numerous factors that you believe are creating this falling away in American Christianity. They included the rise of New Atheist writers, the politicizing of the Gospel, public scandals of Church leaders, and so forth. Which of these factors do you believe contributes the most to the falling away of American Christians?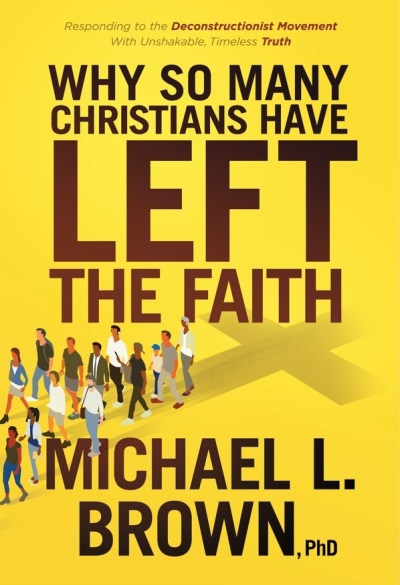 Brown: Honestly, I don't think there's any one factor.
When I talk to different people who are on the front lines of answering questions that strugglers have, and others who are doing youth ministry, each one will tell me something different.
I've watched how the objections that became very popular with the New Atheists about 16 or 17 years ago with the rise of [Richard] Dawkins and [Sam] Harris and [Christopher] Hitchens and others, that those trickle their way down to the culture so that there's more of a skepticism toward the Bible and more of an antagonism toward God. I've seen that unmistakably.
I've seen the arguments of agnostic scholars like Bart Ehrman and how that's trickled down to people thinking that the New Testament is not trustworthy. I've seen how many — especially younger people — have been driven away from the church, because they have associated the church as an appendage to a particular political party, and associated the Gospel with being rightwing or something like that.
I've seen how leadership scandals have made people wonder, "Who can I really trust?" I've seen how the abundance of iniquity, as Jesus said, "because iniquity will abound, the love of many will wax cold." I've seen how that's hurt people. Porn being so ubiquitous and how many people have struggled with it, then they fall under guilt, condemnation and fall away.
So, in that sense, it's a bit of a perfect storm.
And then also, I list the effects of a compromised Gospel, that our failure to preach a clear call to discipleship and a clear message of the cross for a whole generation has produced a lot of Christians who really aren't Christians at all. They heard a form of the Gospel, which is kind of a positive life coach approach, but haven't really been transformed. So, all these factors coming together have created the situation in which we find ourselves.
CP: In Chapter 5, you talked about white Evangelical support for Trump, and how, all too often, that interfered with preaching the Gospel. As Trump is looking to again run for president in 2024, what do you believe Evangelical churches and leaders who previously supported Trump need to do differently this time around so that their witness isn't compromised?
Brown: It's not so much who we vote for, as much as how we align ourselves with the candidate.
Obviously, who we vote for is important, but to the extent I become better known as a supporter of a particular candidate than I'm known as a follower of Jesus, the extent that I make excuses for a candidate in a way that compromises my own witness, now I've hurt the integrity of the Gospel.
So, I voted for Trump twice. But when I was before the secular media, the message I tried to shout out was, "Jesus died for my sins, He alone has my life, my allegiance, my heart, my soul. I owe everything to Him. Oh, small note, I voted for Donald Trump." So, when our church preaching intersperses American wellbeing with the universal Gospel, that the Gospel now becomes "Make America Great Again," now we're treading in error.
When we are claimed to be the godly, moral people, the Moral Majority movement of the past generation, we could not vote for Bill Clinton because of his philandering with women and things like that, but we'll downplay it if it's Donald Trump's past, that's where we have a problem.
What we should say is, "We repudiate Donald Trump's past, we do not like some of his current behavior. We wish he wouldn't trash people the way he does, but when it comes to abortion, we think Trump's going to do a much better job than the Democrat candidate. When it comes to standing against trans activism, we think Trump is going to do a better job. When it comes to protecting us against the inroads of China or Middle Eastern radical Islamic terrorism, we think Trump will do a better job, but we don't approve of this, this and this."   
We shouldn't be apologists for Trump, or any other candidate for that matter. And when they have so many obvious warts and blemishes, let's explain why we vote for him.
Also, we have to be sure that we don't become so terribly divided as we were over Trump. Our social media pages were as ugly as worldly pages. We have to do better.  
CP: You mentioned this a little bit earlier, but in Chapter 6, you outlined examples of "other gospels" preached in American churches, including the "health and wealth gospel," the "social justice gospel," the "pep-talk gospel," among others. Which of these would you say is the greatest problem or danger within American Evangelical Christianity?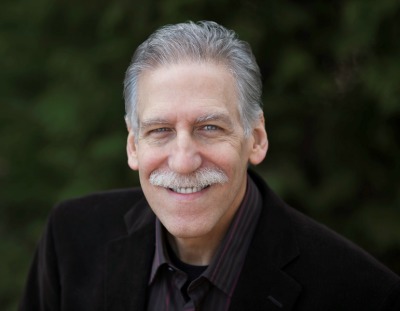 Brown: I think the one that has been the widest spread is the "pep talk Gospel." The feelgood message.
For sure, the prosperity message, I do believe in divine healing, absolutely, but the prosperity message that Jesus died to make you rich, that has hurt people. But it's not as widespread in America in a central way.
The social justice gospel, where we have a right heart for justice, but now everything in the Gospel becomes a matter of racial justice, and everything is now seen through the lens of color of skin, that has been hurtful and gotten us away from the real Gospel.
The one that I think is the most pervasive is really the pep talk Gospel, the "what's in it for me" gospel. The idea that Jesus dies to make me into a bigger and better version of me. Those are the things that I think are the most pervasive and have produced many false converts and many shallow converts.
CP: You devoted Chapter 10 to the issue of deconstruction and whether it can be healthy. Christian rap star Lecrae said in a recent interview that he went through a period of deconstructing his faith. As he put it, "Deconstruction is not a bad thing if it leads to reconstruction. Sometimes you have to demolish a building that has mold and then build something else on that foundation. We're not getting rid of the foundation. The foundation is Christ. But we're building on that foundation and tearing down some things that were unnecessary." What is your opinion of his assessment of deconstruction?
Brown: Yes, if it is done in a way that is honoring of God, that is not skeptical, that is not mocking, that is not arrogant, but rather that says, "I just want to follow the truth of God, wherever it leads," that can be helpful and positive potentially.
In other words, the dangerous deconstruction is the deconstruction that becomes skeptical, arrogant, that now knows better, that looks down its nose at those who've studied for decades and decades, because now they are the "enlightened" ones. That can be very unhealthy.
But if you say, "Look, I have all these End Times beliefs, how do I know what's right? I've inherited a lot of these traditions from my church, but I'm not really sure they're biblical." There are a lot of cultural things that we do, why are we doing them? Those are the kind of questions that can be very healthy. You take out your Bible, you meet with God, you study, you pursue things, you can come to an even stronger, healthier foundation of the faith.
So, the foundation of Christ, of the Word, of the basics of the Gospel, great. Ask other questions about other secondary, tertiary things. That can lead us to an even stronger walk with the Lord because we've cast off a lot of human traditions that are unhelpful.
To question the foundations of Christ, the Word, the basics of the Gospel, question those in an unhealthy way, and that can lead to confusion and apostasy.
CP: What do you hope people take away from your book?
Brown: Two things: For those who are struggling, who are asking the questions, who wonder if God can be trusted, if the Word can be trusted, my hope is that they will now get fresh answers that they will realize, "OK, I am not alone in asking these questions, I'm not alone in these struggles, but here is solid guidance for me." For other readers that are not struggling, it will give them an understanding of how others are hurting and will help them to become ambassadors to bring these people back to the truth.