Emma Watson Unveils New Trailer for 'Noah' With Blooper-Filled Intro (VIDEO)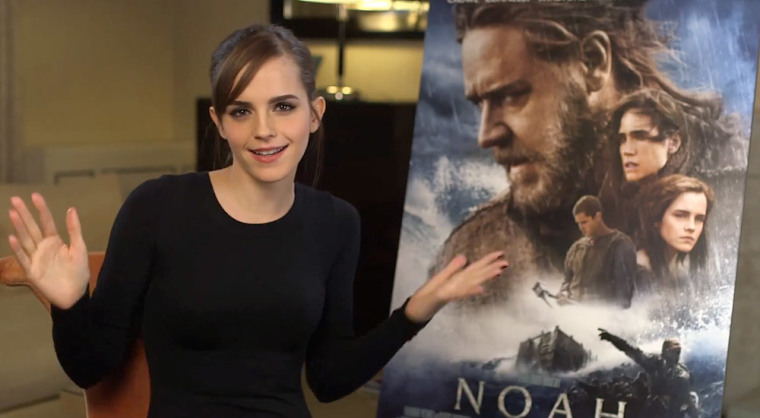 British actress Emma Watson unveiled the new trailer for the upcoming Biblical epic "Noah" to her fans on social media on Tuesday. She stars in the film as Ila, the adopted daughter of Russell Crowe's Noah.
In contrast to the apocalyptic tone of the trailer, this video starts out with a lighthearted, blooper-filled introduction from Watson. The trailer itself features more of her character than we've seen in past previews.
"Noah" hits theaters on March 28.