When You See What This Baby is Laughing At, You Will Crack Up!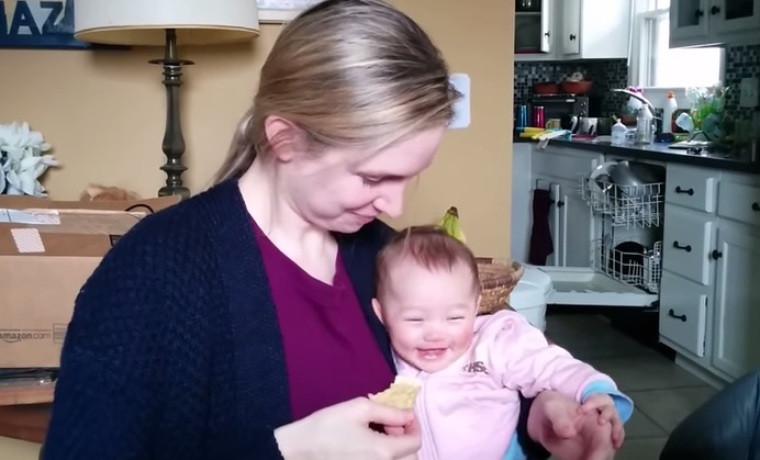 There is nothing more adorable than hearing a young child laugh. It can instantly bring a smile to your own face, and instantly put you in a good mood. This baby finds the strangest thing funny and it is hilarious!
While at home with his wife, Tim W. came home from work and saw something he just had to share with the internet. While his wife was enjoying Tortilla chips after work, and holding the baby. He noticed the baby start to laugh, not knowing the reason for it. Until his wife took another bite of the chip. This little baby was laughing hysterically every time his mother bit into the chip. Watching this reaction is guaranteed to crack you up!
Check out this baby's adorable laugh below: