Billy Graham on Remembering Nancy Reagan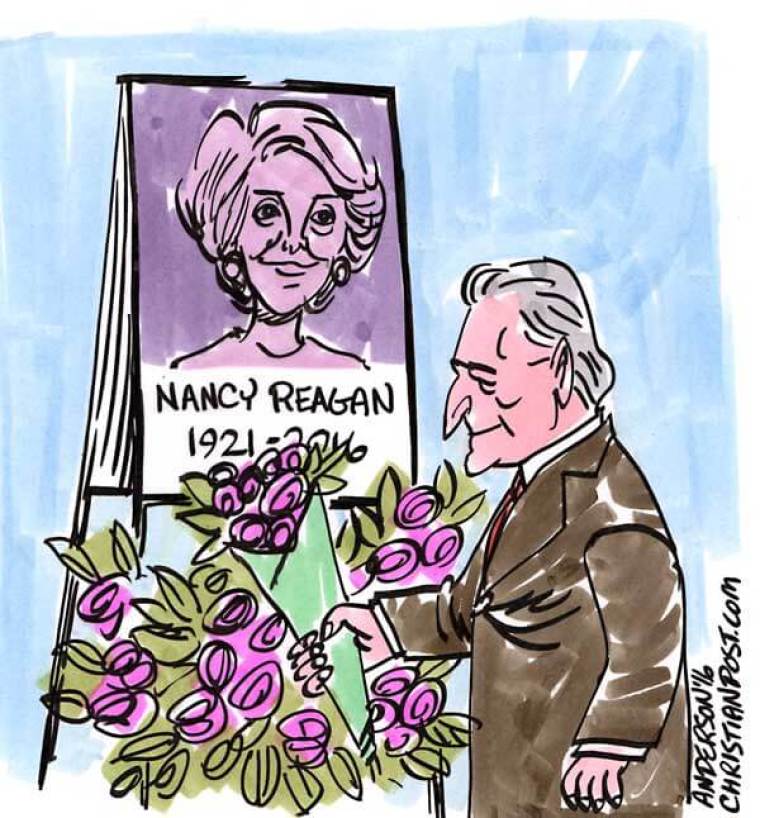 The Rev. Billy Graham described Nancy Reagan as an "extraordinary first lady" whom he looks forward to "being reunited with in Heaven" following the 94-year-old's death on Sunday.
Graham, 97, released a statement mourning the former first lady's passing on the Billy Graham Evangelistic Association's website, saying he was "privileged to know Nancy and Ronald Reagan for more than 50 years and greatly valued their friendship."
"I am saddened by the news of Nancy's passing," the evangelical leader continued, adding that Nancy "will be greatly missed, and I look forward to being reunited some day in the future in Heaven."
Graham said he believes one of Nancy's best qualities was her "steadfast and loyal support for her husband. She was an extraordinary first lady."
Read more at http://www.christianpost.com/news/billy-graham-nancy-reagan-extraordinary-first-lady-bgea-pastor-to-presidents-158987/#bXZ0KYIwmgLDjZXX.99