Is a Public School Backlash Coming?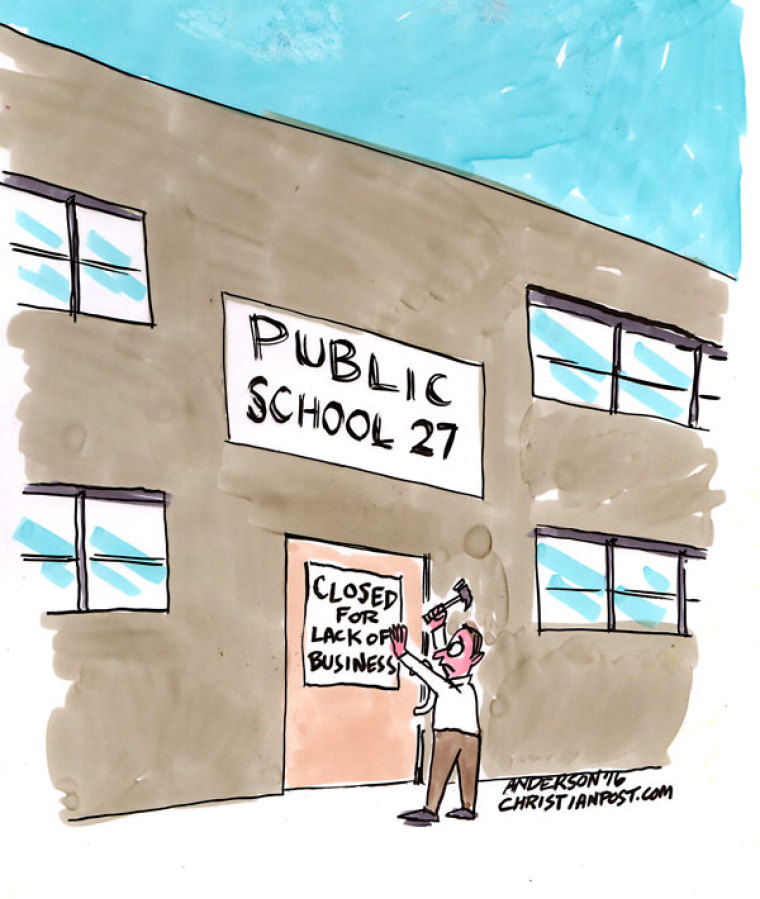 David Goodwin, the president of the Association of Classical Christian Schools, which is affiliated with over 250 evangelical schools throughout the U.S., believes that the Obama administration's directive could likely lead to an increase in private school populations that is similar to the increase seen when public schools were forced by the government to desegregate during the 1960s.
"In the circles of parents that I talk to, at this point, they are a little bit shell shocked. Things have moved pretty fast in the social policy side with the Obama administration and that fast movement has got a lot of parents back on their heels," Goodwin told The Christian Post Monday. "Probably the biggest infusion of kids into private schools was during desegregation during the '60s. This could very well match or exceed that in the next 10 years."
Read more at http://www.christianpost.com/news/obama-transgender-bathroom-edict-homeschool-private-school-164011/#PSftGE0CuXfo6CeH.99