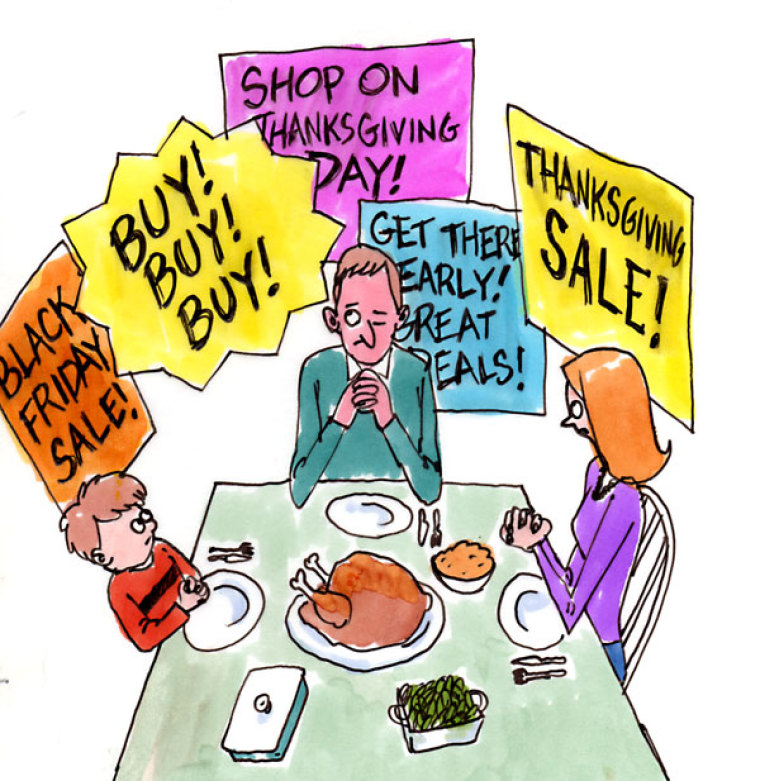 Thirty-three million Americans are expected to ditch their turkey and mashed potatoes and swarm the mall on Thanksgiving Day this year. Eager to maximize a shorter shopping window this year, abbreviated by six days because Thanksgiving falls in the last week of November, retailers are starting their deals and opening their stores earlier than ever.
K-Mart and Old Navy are opening at 6 a.m. and 9 a.m. respectively on the holiday. Walmart will be also be open the entire holiday and commences its "Black Friday" deals at 6 p.m, the hour that electronic retailer Best Buy unlocks its doors. Staples, Sears, Macy's, J.C. Penney and Kohl's will welcome the onslaught of bargain hunters at 8 p.m.
Jim Wallis, president of the Christian social justice group Sojourners, offered a frank assessment of the season's manic shopping tendencies.
"America celebrates the coming of Christ with an orgy of consumerism," Wallis told The Christian Post.
Read more at http://www.christianpost.com/news/should-christians-shop-on-thanksgiving-christian-leaders-offer-their-opinion-109094/