Middle Eastern Christians Take Up Arms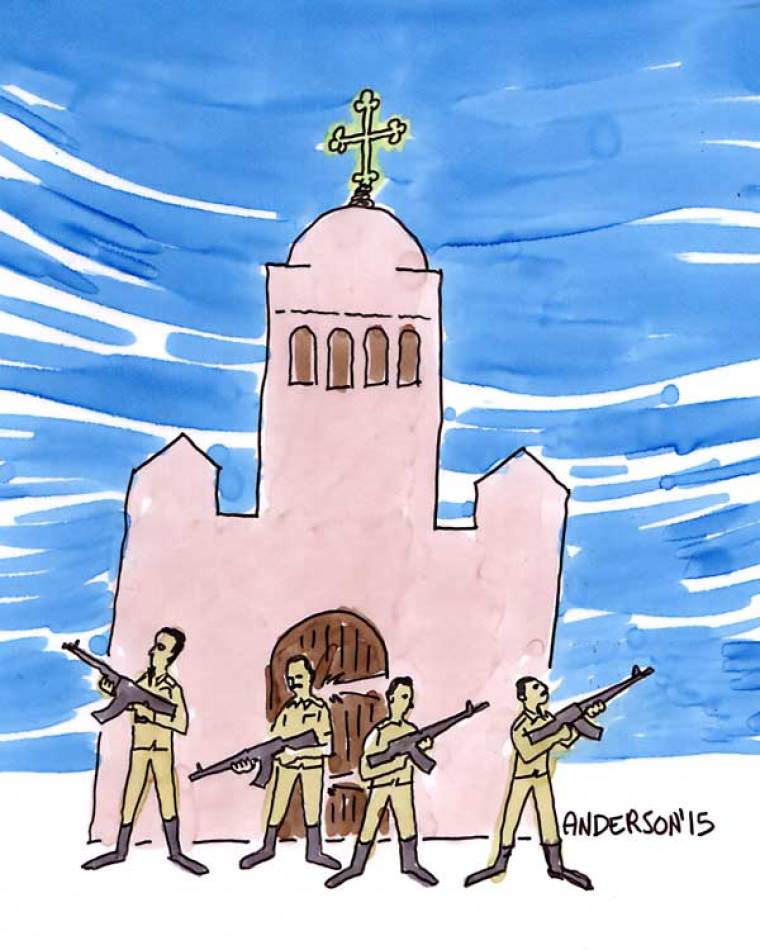 Hundreds of Christian fighters from across Syria have united to defend a biblical Syrian Christian town from being conquered by the Islamic State terrorist organization, the head of the Syriac Orthodox church has said.
As IS militants continue to push west toward the Syrian capital of Damascus, the jihadi group began an offensive in the ancient Assyrian heartlands on Oct. 31. Although IS has already captured the town of Maheen, Christians are coming from all over the country to prevent IS from conquering the town of Sadad, which lies about 4 miles from Maheen.
Read more at http://www.christianpost.com/news/christian-fighters-defend-biblical-syrian-town-sadad-isis-149746/#bRZtgx79CuZdaLj3.99