T.D. Jakes On Avoiding the "Cult of Personality"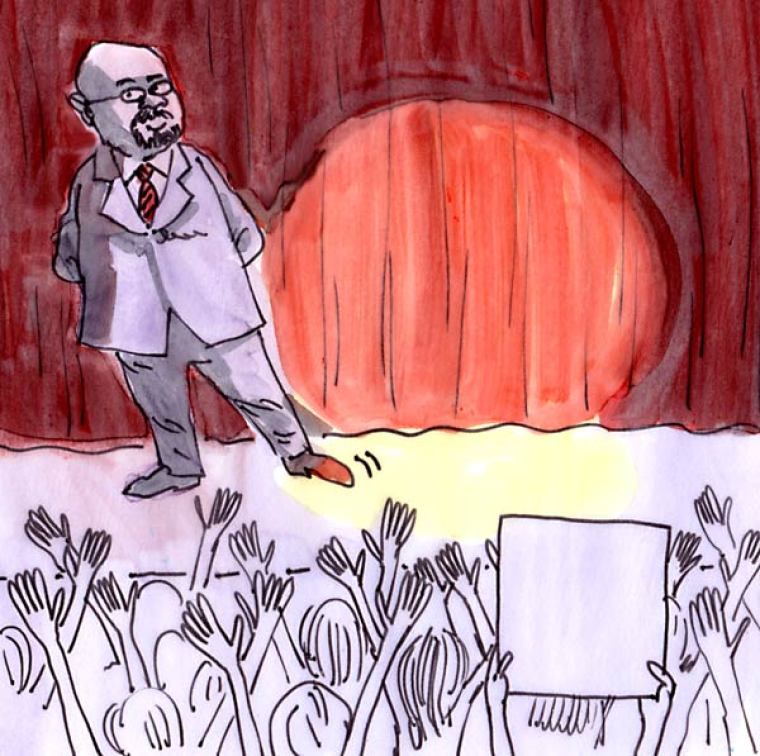 Bishop T.D. Jakes, the founding pastor of the 30,000-member The Potter's House in Dallas, Texas, shared in an interview with a mainstream media what he hated most about megachurches. It's the cult of personality surrounding their pastors.
"There are pastors whose ego demands that type of adulation," Jakes, who is also a bestselling author and film producer, told The Huffington Post in an interview while promoting his new book Instinct: The Power to Unleash Your Inborn Drive.
"It's the part of ministry that I hate," Jakes said. "I hate it because from the inside out I see myself as quite normal. The pressure to live up to all of your expectations frustrates me."
Read more at http://www.christianpost.com/news/bishop-td-jakes-shares-what-he-hates-most-about-megachurches-119509/