The Catholic Faith of Katie Ledecky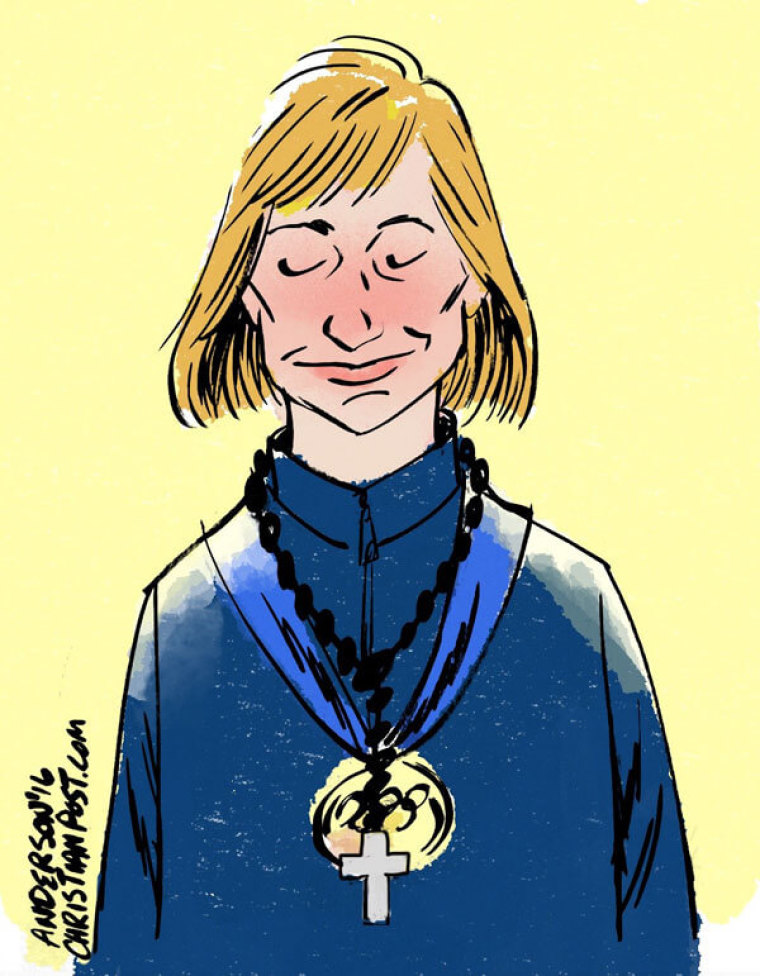 As United States Olympian Katie Ledecky continues to set world records and etch her name in the swimming history books, she doesn't forget to say a prayer before every race.
After Ledecky broke her own world record in the 400-meter freestyle on Saturday, she claimed another victory in the 200-meter freestyle on Tuesday night, setting her up for the chance to become the first woman since 1968 to win the 200, 400 and 800-meter freestyle events in the same Olympics.
Having won the gold medal in the 800-meter freestyle at the London games in 2012 as a 15 year old, Ledecky is the favorite to again take home the gold in the event this Friday.
But as she takes to her block on Friday and attempts to make history again, Ledecky, a Catholic, will likely ask for the intercession of the Blessed Virgin Mary.
"I do say a prayer — or two — before any race," Ledecky said in an interview with the Catholic Standard last month. "The Hail Mary is a beautiful prayer and I find that it calms me."
Read more at http://www.christianpost.com/news/olympic-gold-medalist-katie-ledecky-i-say-a-prayer-or-2-before-any-race-167785/#FXx5yJM5TDvbqijz.99