The Faith of Phil Robertson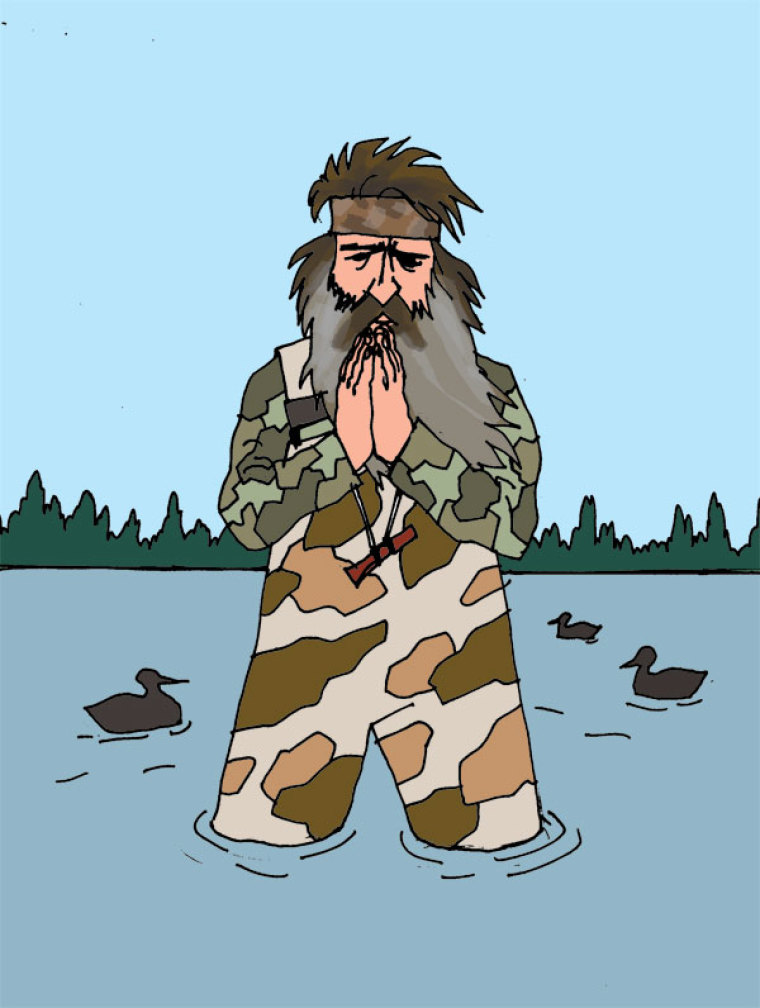 Phil Robertson, the patriarch of the Robertson family whose Duck Commander business is the backdrop for A&E's hit program "Duck Dynasty" will release a new book on May 7 titled, Happy, Happy, Happy, in which he shares his faith in Jesus Christ, his knowledge about the founding fathers, and how he's grown Duck Commander into a multimillion dollar business.
The hour-long season finale of Duck Dynasty was the most-watched program on television Wednesday night, beating out American Idol with 9.6 million viewers, which is a record for A&E.
Robertson credits all of his family's success to their faith in Jesus Christ and their devotion to living a Christian lifestyle. He told CP on Thursday that his family has managed to stay humble, amid all of the fame, because they know that all blessings come from God; and in the end, everyone's going to the same place: a six-foot hole.
"Fame is rather fleeting, as you know, or should know," Robertson said. "Money can come and go, and fame comes and goes. Peace of mind and a relationship with God is far more important, so this is the precedent that we've set in our lives. The bottom line is, we all die, so Jesus is the answer. Many have told me through the years: 'I think I'll take my chances without Jesus.' And I always come back and say, 'so what chance is that?'"
Read more at http://www.christianpost.com/news/duck-dynasty-star-fame-is-fleeting-what-matters-most-is-jesus-christ-94805/#uRmDmPuwww8GTVYb.99