Would Alien Life Change Christians' Perspective?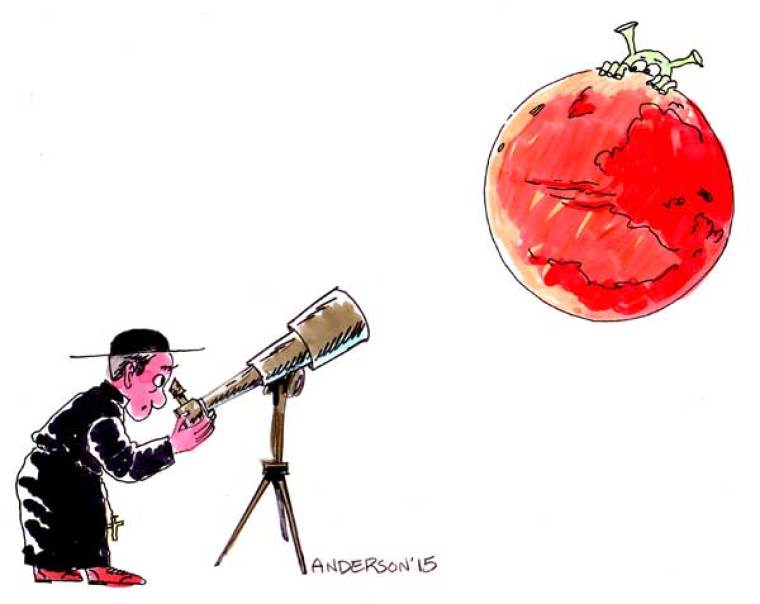 Jesuit Brother Guy Consolmagno, director of the Vatican Observatory, has commented on the recent NASA discovery that suggests there might be flowing water on Mars, by stating that finding alien life could paint a different picture to who God is for Christians.
"The important thing is to recognize that the universe is created by God, and however God did it tells us something about God's personality," Consolmagno said, according to Vatican Radio.
"If God chose to make a universe where we are the only creatures, that is interesting, that tells us something about God and us," he added.
"If God creates a universe where life is everywhere, that gives us a different picture of God, but in either way, we learn more about Who the Creator is."
Read more at http://www.christianpost.com/news/finding-life-on-mars-might-change-christians-perception-of-god-vatican-astronomer-says-about-nasa-discovery-146657/