Black churchgoers more likely to identify as Democrat than overall black population: Barna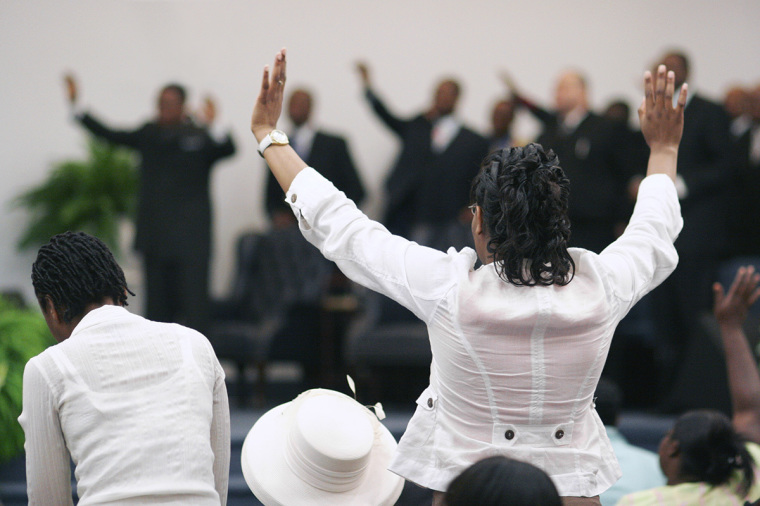 African American churchgoers are more likely to politically identify as Democrat than the overall African American population, according to a report by the Barna Group.
In the report released Thursday, Barna found that while around two-thirds of all black adults considered themselves Democrat, a little over three-quarters of churchgoing blacks said the same.
Sixty-seven percent of all African American adults said they were Democrat, while 19% said independent, 8% said they had no affiliation, and 6% said Republican.
By contrast, 76% of African American churchgoers said they were Democrat, while 14% said they were independent, 5% said they were Republican and 5% said they had no affiliation.
Both groups are far more identified with the Democratic Party than the general U.S. population, in which 43% said they were Democrat, 36% said they were Republican, 16% said they were independent, and 5% held no affiliation.
Data for the report drew in part from a survey of 1,083 black adults, plus 822 black churchgoers, conducted April 22 – May 6 of last year, with a margin of error of plus or minus 2.3%.
The Barna survey also found that among African Americans surveyed, there was a comparable decline in affiliation with Christianity among the generations.
Eighty-six percent of surveyed black Boomers identified as Christian, compared to 75% of black Gen Xers, 65% of black millennials, and 67% of black Gen Zers.
The comparable percentages of Christian belief among African Americans who are millennial and Gen Z reflect other research indicating a slowing of the rise of the religiously unaffiliated.
Melissa Deckman, a professor at Washington College and affiliated scholar with the Public Religion Research Institute, reported in February 2020 that millennials and Gen Z are "awfully similar" to each other regarding "religious affiliation and religious behavior."
"… the percentage of Gen Z Americans who identify as religiously unaffiliated is similar to the millennials found in PRRI's 2016 American Values Survey," wrote Deckman in a report published by Religion in Public.
"In other words, it appears that the rate of younger Americans departing from organized religion is holding steady, so conflating Gen Zers with millennials is not necessarily inappropriate when it comes to religious affiliation—at least so far."
Comparing Gen Z individuals surveyed last year and millennials surveyed in 2016, Deckman found an equal percentage identifying as religiously unaffiliated, or 38%.
The new Barna report is part of a series that looks at the state of the African American church in the U.S., and was developed in partnership with Black Millennial Cafe, Urban Ministries, Inc., American Bible Society, Compassion International, Gloo, and Lead.NYC.
A previous report based on the data, released in January, found that African American Christians have been increasingly finding more comfort and control by being part of the black church.
In 1996, 50% of black Americans said that being associated with the black church is comforting because it's a place where black people have control over their lives. By 2020, the number of respondents agreeing with that statement increased to 65%.