Conservative Anglican group may boycott global bishops conference over gay marriage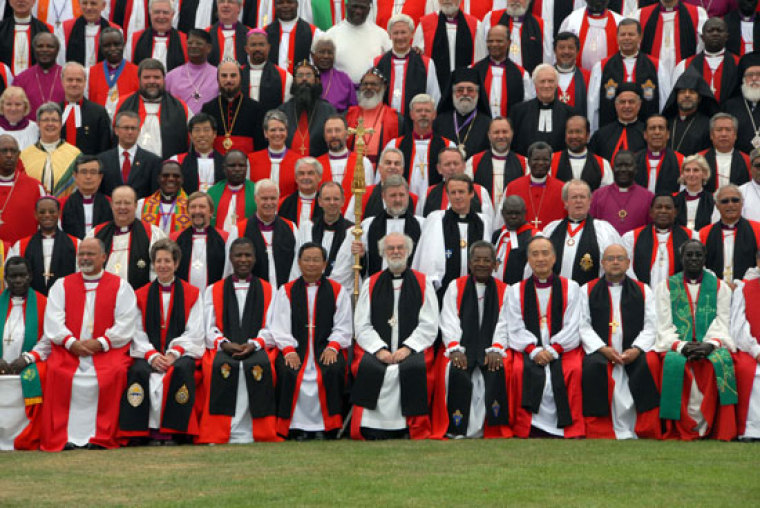 A major conservative group of Anglican bishops and leaders may boycott an upcoming global bishops conference over the presence of bishops whose regional territories support gay unions.
The Global Anglican Future Conference (GAFCON) released a statement on Monday regarding the Lambeth Conference, a major Anglican Communion gathering held almost every 10 years in Canterbury, United Kingdom.
In a communique from the GAFCON Primates Council sent from Sydney, Australia, the conservative group expressed its concerns about the 2020 conference.  
"Last year in Jerusalem our delegates urged us not to attend Lambeth 2020 if godly order in the Communion had not been restored. They respectfully called upon the Archbishop of Canterbury to effect the necessary changes that fell within his power and responsibility," stated GAFCON.
"We have not yet received a response from the Archbishop of Canterbury. We note that, as it currently stands, the conference is to include provinces who continue to violate Lambeth Resolution I.10 thereby putting the conference itself in violation of its own resolution: failing to uphold faithfulness in marriage and legitimising practices incompatible with Scripture."
GAFCON went on to note that it has decided to host its own bishops conference on June 8-14, 2020, in Kigali, Rwanda, for bishops who refuse to attend Lambeth.
"On the one hand, we have no interest in attempting to rival Lambeth 2020.  On the other hand, we do not want our bishops to be deprived of faithful fellowship while we wait for order in the Communion to be restored," continued GAFCON.
In July and August 2020, Anglican bishops from across all over the world are scheduled to gather in Canterbury for the Lambeth Conference. The first conference was held in 1867, lasting four days and having 76 bishops present.
In February, it was announced that the Anglican Communion specifically refused to invite the same-sex spouses of some of their church leadership. Other leaders with opposite sex spouses were invited.
"Invitations have been sent to every active bishop. That is how it should be – we are recognising that all those consecrated into the office of bishop should be able to attend," stated Josiah Idowu-Fearon, secretary general of the Anglican Communion.
"But the invitation process has also needed to take account of the Anglican Communion's position on marriage which is that it is the lifelong union of a man and a woman. That is the position as set out in Resolution I.10 of the 1998 Lambeth Conference."
The decision garnered objections from more liberal regional bodies like The Episcopal Church, which denounced the decision to not invite same-sex spouses.
"The spouse community understands that the Anglican Communion is not of one mind with regard to marriage, and that, in the life of the communion, this is a complex issue," stated the Church's Bishops' Spouses Planning Group.
"Exclusion of same-gender spouses, however, seems like a simplistic reaction to this complex issue. It saddens us that all are not welcome to walk, listen, and witness with us, and that all voices will not be heard at this gathering."
Evangelical Fellowship in the Anglican Communion trustee Carl Hughes told the UK publication Premiere that he was calling on both sides to calm their rhetoric.
"I believe that everyone should speak in a measured and respectful way, acknowledging that there are clear differences of view," said Hughes, as reported by Premiere.
"I think that we are probably in the position where those differences in view are irreconcilable in that they are a matter of one's particular view of doctrine and what the Bible does and doesn't say. But that doesn't mean that everyone shouldn't treat each other with respect and listen carefully to what the others are saying."
Comprised of 40 provinces and approximately 80 million members, the Anglican Communion is a global body representing churches from diverse communities.
The Anglican Communion has long experienced division over theological issues, including gay marriage and ordination. Those rifts widened in 2003 when The Episcopal Church in the U.S. consecrated its first openly gay bishop, V. Gene Robinson of New Hampshire.