Voters recall school board members who wanted to keep kids' trans identities secret from parents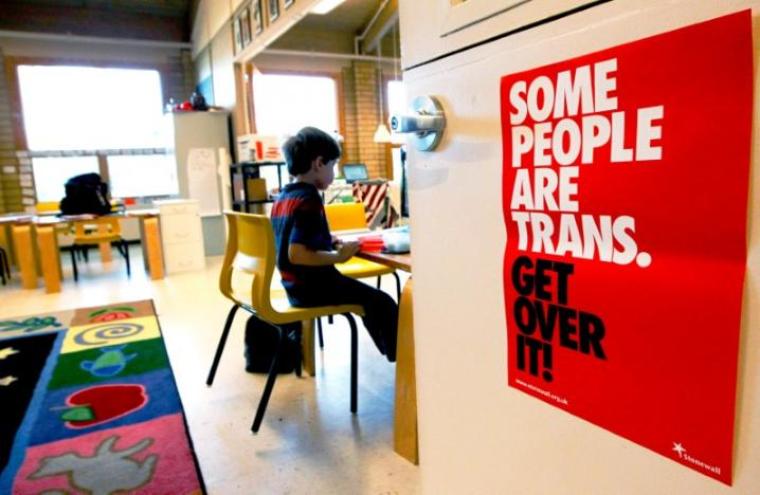 Residents of a small town in Maine have voted to recall two school board members over their support for a policy that would allow school district employees to keep students' gender confusion and their chosen identities secret from parents.  
Voters in the small town of Paris, Maine, part of the Maine School Administrative District 17, voted to recall two school board members who supported a proposed policy that would allow school employees to withhold from parents details about their child's struggles with gender identity.
The town reported on its Facebook page that 333 Paris residents voted to oust school board members Julia Lester and Sarah Otterson on Tuesday, while 243 voted against the recall. 
The Lewiston Sun Journal reported that the school board voted to table the proposed policy at a Dec. 5 meeting. It would have required Oxford Hills School District to "accept a student's assertion of their gender identity when there is a consistent assertion while at school."
"In the case of a student who has not yet informed their parent(s)/guardian(s), the administrator shall first discuss parent/guardian involvement with the student to avoid inadvertently putting the student at risk by contacting their parent(s)/guardian(s)," the proposed policy stated. "The student shall be notified by the administrator prior to contacting their parent(s)/guardian(s)."
The tabled policy added: " ... in the event that a student and their parent or legal guardian do not agree with regard to the student's gender identity or gender expression, the school shall abide by the wishes of the student with regard to their gender identity and gender expression while at school." In other words, the policy would have required the school district to address trans-identified students by their chosen pronouns and non-legal names even if parents insisted their child be addressed by their legal name and biological sex. 
The policy also would have allowed students to enter opposite-sex bathrooms and locker rooms. Thus, male students who self-identified as female would have been allowed to enter girls' restrooms, locker rooms and showers and vice versa. 
The Sun Journal reported that nearly 700 voters signed a petition calling for the recall of Lester and Otterson following outrage over the policy, leading the town of Paris to schedule a special election on Jan. 10. Lester resigned before the recall vote and has been replaced. The Paris Board of Selectmen will appoint a replacement for Otterson at a special meeting Tuesday night. 
The recall of Lester and Otterson comes as schools across the U.S. face scrutiny and outrage from parents over policies designed to keep their child's chosen gender identities a secret from them while at school and allow students confused about their gender to go by different names and opposite-sex pronouns. 
Last year, a judge in Montgomery County, Maryland, dismissed a lawsuit over the school district's policy ordering school officials to address students by their legal birth name when communicating with their parents but using the student's chosen name and gender in the classroom. 
Meanwhile, parents in Leon County, Florida, sued the school district for concealing the fact that they were referring to their daughter with "they/them" pronouns without their consent. Shortly thereafter, the Republican-controlled Florida Legislature passed a measure defending parental rights in education that Gov. Ron DeSantis signed into law early last year. The law requires schools to keep parents informed about any changes to their child's mental, emotional or physical health, including confusion about their gender. 
In Virginia, the Department of Education released a directive last year requiring schools to keep parents informed about all aspects of their child's "psychological development," including their gender identity, and required students to submit legal documents before schools can refer to them by their chosen name and gender identity.