Singer Tweet is done with organized religion, says she suffered 'culture shock'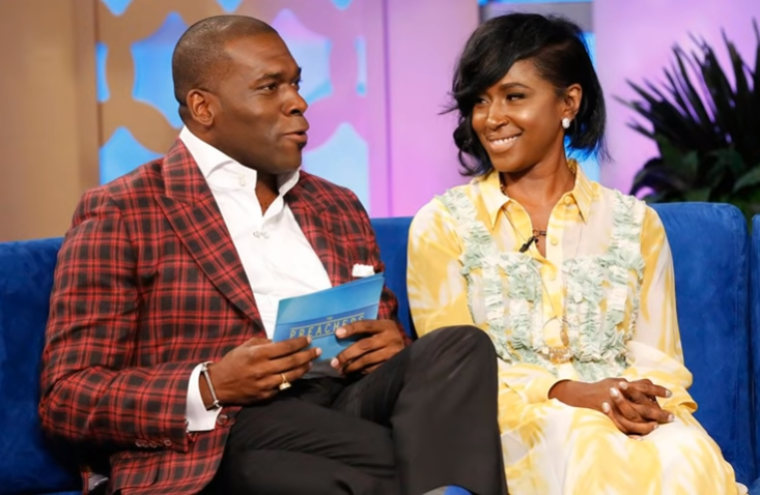 Popular R&B singer Charlene Keys, known by her stage name Tweet, is calling it quits with organized religion after suffering "culture shock" from what she describes as an abusive business driven culture in many churches that exploits Christians for monetary gain instead of caring for souls.
"I'm sick of it. Enough is enough. I'm tired. It's coming out in the music, it's coming out in interviews, it's coming out. I'm saying what I wanna say," Tweet said in a recent Instagram Live conversation with her daughter, Shenice, that was shared on YouTube.
"I'm not shading nobody, I'm telling my truth. And church has been the worst. I will not do church anymore. I love God, I have a relationship with God, but you won't see me in nobody's church house. I'm not giving nobody my tithes. I'm not giving 10 percent to nobody, period. That's it. Sorry," she continued.
The Grammy nominated singer best known for her classic 2002 record, "Oops (Oh My)" explained that she sought solace in the church after going through a period of depression and alcoholism. She had gone through some bad spells in her career that caused her to recline from the spotlight, the Los Angeles Times reported.
"I had to get my life together spiritually. It took a lot to compromise [on the last album]. It hurt a lot to not have nobody speak up for me. I was in a relationship and the guy had a baby on me. Everything was hitting the fan at the same time. I remember watching BET and Tonex [now known as B. Slade] was singing 'Make Me Over.'... I was at my wits' end. I was drinking every day, smoking three packs of cigarettes. It was like, come on, this can't be life," she told the publication in 2016.
"I took myself on a spiritual journey. My spiritual life is on point now. I wouldn't be here today if I hadn't made that choice to go back and rededicate myself. That's when my blessings started coming — hit or miss, with different labels. It was all done to build me for this time. I didn't take it personal. I knew to keep the faith. I couldn't hit anymore rock bottom than I already did," she explained.
That same year, months after Pastor Jamal Bryant of New Birth Missionary Baptist Church in Lithonia, Georgia, broke his silence on allegations that he had fathered a child out of wedlock, he introduced Tweet, now 48, as his "last lady" on the now defunct "The Preachers" talk show. That relationship reportedly ended last year.
In the discussion with her mother on the Instagram Live broadcast, Shenice said she watched her mother transform as she tried serving God during her break from the spotlight.
"She literally gave her life to Christ and really wanted to be steadfast and do what she wanted to do for God," Shenice said.
"But to see your efforts kind of be spat on … you started to trust people. Because you think they're living what they're preaching or singing about, and to see a lot of people behind closed doors not be nothing … it was a culture shock for me," Shenice explained as her mother agreed.
"My pastor was holy, y'know what I mean. So I came up thinking that everybody that was in the church had those type of standards. If I say I'm living for God I'm really living for God so that's why when I say, when I get saved it's for real. And that's what I did. I totally committed. It's a commitment, it's a lifestyle and I changed my lifestyle," Keys said.
She said for a while she got exposed to a pastor with integrity who inspired her to stand firm in her faith. She later started coming in contact however with Christians that "shocked" her.
"Like really? Really? Really? You doing that? Really?" she said.
Shenice then chimed him revealing how pastors tried establishing relationships with her via social media and she had to remind them that they were pastors.
Tweet insisted however that even though she wants no part of organized religion anymore she doesn't plan on letting go of her faith.
"I'm a child of God. I'm still the apple of his eye…I am. A good apple too," she said.
"People are using the church as a business now," Tweet added. "I don't see nobody after the heart or the souls of the people or anything like that. They're more concerned about personal gain instead of gaining the souls, and that's what's sad.
"But I'm sorry. I've hung up my shouting shoes for the church. I will shout my way right in my house or in my car, or in the mall, or whatever. But you won't see me in no pews, I'm sorry," she said explaining that she was hurt by the experience.
Tweet also compared her experience to that of controversial gospel artist Le'Andria Johnson who also publicly struggled with church hurt and complained about the exploitation of the Gospel.
"And I am Le'Andria. I feel you sister. You know what I mean? I'm her. I understand exactly what she is saying. When I saw that, she was me. I saw it.
"So until we can get back to that, to try and heal the people, you know what I mean? Using your gift for that that and not for monetary gain, the church is going to continue to decline. It's not right. It's not right," Tweet ended.
The singer recently teased a clip of a song, from her upcoming album, "Alone," where she sings about God being the only one that has sustained her.
"Right now it's oh so simple to know that the greatest love is from above. I'm so glad that I don't have to say no more, 'cause He was all that I had when I was alone. I'm never alone," she sings in the clip.