Tamera Mowry-Housley joins church choir after niece's murder in California mass shooting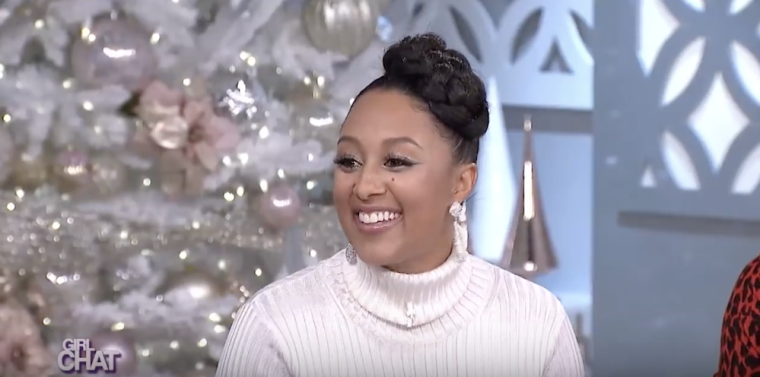 Following weeks of grieving over the murder of her niece who was killed in a mass shooting at a bar in California, "The Real" host Tamera Mowry-Housley has revealed that she's going to start signing worship music.
"On my vision board I have just decided that I'm going to join the worship team at my church," Mowry-Housley said last week on the daytime talk show.
The actress said her co-hosts on "The Real" have always encouraged her to pursue singing worship music and now she finally will.
"My cousin is a worship leader, my mom was a worship leader, it actually runs in my family so I'm going to do that," she said.
"I would love to do that for my church and then move on to do a Christian album — that's something that I've always wanted to do," Mowry-Housley concluded.
A clip of Mowry-Housley singing a gospel song went viral a few years back after she posted a video of herself singing Crystal Lewis' '90s gospel hit "Lord, I Believe in You" to "The Real" Instagram account. 
Her decision to join her church's worship team comes just weeks after it was announced that her 18-year-old niece, Alaina Housley, was among the dozen people killed at the Borderline Bar & Grill in Thousand Oaks. After pleading with people on social media for prayers, Mowry-Housley and her husband, former Fox News correspondent Adam Housley, released a statement to USA TODAY confirming that Alaina was one of the people gunned down inside the country music dance bar.
"Our hearts are broken. We just learned that our niece Alaina was one of the victims of last night's shooting at Borderline bar in Thousand Oaks," the couple's statement read. "Alaina was an incredible young woman with so much life ahead of her and we are devastated that her life was cut short in this manner. We thank everyone for your prayers and ask for privacy at this time."
Mowry-Housley has said that she will fight to keep her niece's memory alive by using her voice to advocate against gun violence. 
The "Tia & Tamera" actress grew up in a Christian household, and held to her Christian values but has publicly confessed that after dating her then-boyfriend Adam Housley for some time, she broke her vow to God to stay a virgin until marriage. In a previous episode of "The Real," Mowry-Housley said she had struggled to forgive herself for breaking the vow but her faith remains unshakable.
"I waited until I was 29. However, I had made that pact with myself and with God, so it really messed me up you guys, when I, you know...," she said as she burst into tears. The audience cheered as Mowry-Housley pulled herself together and then affirmed her Christian faith.
"Most importantly, He knows my heart," she declared. "And I think in all of it I had to learn that God, He doesn't see things in a legalistic manner. You don't really have to earn His love, He loves you just as you are."
The Housleys have been married for seven years and have two children together.