10 Christian Civilians Killed, Thousands Need Medical Attention in Myanmar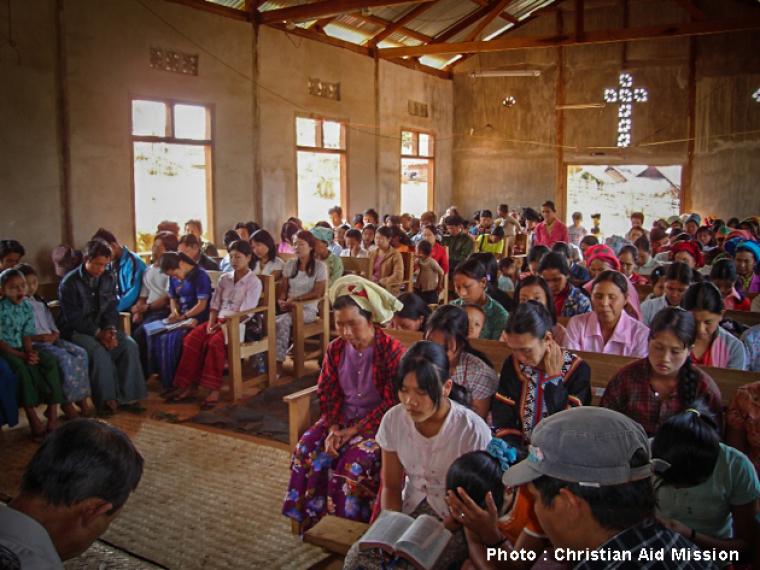 At least 10 Christian civilians have been killed and thousands need urgent medical attention in Myanmar's Kachin State as the fighting between ethnic rebel groups and government troops in a conflict area rages on, according to reports.
The ethnic Kachin civilians were killed in Mansi Township in southern Kachin and in Tanai Township as they sought to flee areas where the fighting is going on, according to Frontier Myanmar.
About 2,000 civilians remain displaced and around 160 people have been "forced to tag along and [stay]" with the military, it reported.
The displaced people are "in dire need of medical treatment as well as rations," the Rev. Mung Dan, a Baptist community leader, told CBN News.
A coalition of 32 Kachin groups have urged the UN Security Council to refer Myanmar to the International Criminal Court.
The fighting, which includes government shelling and airstrikes, escalated in January and re-erupted earlier this month.
Burma army soldiers are at war with armed ethnic minority groups that have been demanding autonomy for decades, including in Karen and Kachin states which are home to a vast number of ethnic minority Christians.
Myanmar's border states have been the scene of some of the world's longest running civil wars. Ethnic minority groups have been fighting for greater autonomy in their respective states and have been resisting the military's efforts to assimilate them into the majority Burman culture ever since Burma achieved independence from British rule in 1948.
While Burma's politics has been dominated by the ethnic Burman majority, most of the country's estimated 4 million Christians are from ethnic minorities who live in states along the country's borders with China, Thailand and India.
Some of the ethnic minorities formed their own armies to resist attacks by military personnel, which are often carried out without any provocation, according to rights groups. Military attacks include landmine explosions, rape of women, indiscriminate killing of people and forced displacements.
Some extremists groups in Myanmar such as the Ma Ba Tha, an organization of radical Buddhist monks, have been pushing the government to maintain the historic dominance of ethnic Burman majority people.
Nobel laureate Aung San Suu Kyi, whose party won the country's first general election following 56 years of military junta rule in 2015, has been criticized for not doing enough to protect minorities, including Christians and Muslim Rohingyas, in the country.