Myanmar Pastors Released From Prison in Presidential Amnesty Amid Report of Torture, Rape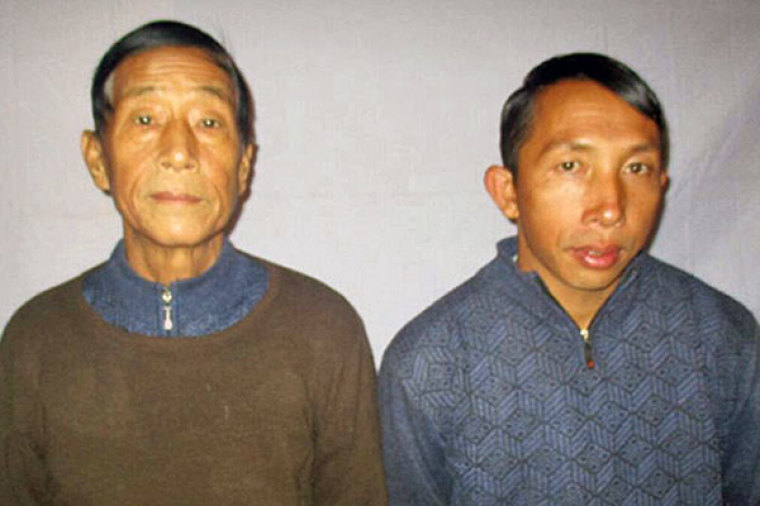 Two Baptist leaders who helped shed light on how a government airstrike destroyed a church in Northern Myanmar were among the over 8,000 prisoners freed from prison thanks to presidential amnesty granted by President Win Myint this week.
Pastor Dumdaw Nawng Lat and youth leader Langjaw Gam Seng from Kachin were two of the 8,490 citizens and 51 foreigners released from prisons in the Asian nation that ranks as one of the worst countries in the world when it comes to Christian persecution, The Associated Press reports.
"We are here with both of them and the whole Baptist community is very happy to have them back," lawyer Brang Di told the news outlet. "Everyone is praying for them and encouraging them."
The 67-year-old Lat and 35-year-old Seng are leaders in the Kachin Baptist Church in Mongko and affiliated with the Kachin Baptist Convention.
According to Human Rights Watch, the two were arrested and jailed in January 2017 and spent 15 months in prison for helping visiting journalists report on damage caused by an airstrike to a Catholic church in the northern Shan State.
The men were accused of violating the Unlawful Associations Act and were alleged to have supported the Kachin Independence Army.
Lat was also charged with defamation for providing information about the airstrikes to Voice of America in December 2016.
In October 2017, Lat was sentenced to four years and three months in prison, while Seng was sentenced to two years and three months.
The arrest and sentence drew the ire of international human rights advocates, who called for the pastors' immediate release.
"Their family members and myself awaited at the prison for their release and we have found that the condition of their health condition is fine," Di told the Union of Catholic Asian News after the men's release on Tuesday.
Another Baptist prisoner who benefited from the amnesty, according to UCANews.com, is Lahpai Gam, who told the news outlet that his health has been in bad condition since he was tortured during a 2012 interrogation.
Because of the torture, Gam says he has had anal bleeding, stomach problems and has needed several blood transfusions. Gam also said he had to share a cell with as many as 400 other inmates.
According to Burma Campaign UK, Gam was arrested in June 2012 and was sentenced to 20 years in Myitkyina prison. He was accused of being a soldier with the Kachin Independence Army and of carrying out bombings.
The rights group notes that during the interrogation, Gam was not only brutally kicked and beaten but also forced to drink water mixed with gasoline and have sexual intercourse with another male prisoner.
"He was repeatedly tortured and forced to make false confession about his connection with the KIA and different bombings in the area. He was also accused of leaving the refugee camp several times to attend military training sessions with the KIA," a letter from Burma Campaign UK to a British lawmaker reads. "At his trial, Lahpai Gam said to the judge that he had no other choice but to confess so that the torture would stop."
According to UCANews.com, the Baptists were among a total of 36 political prisoners who gained amnesty this week. Others who benefited from the amnesty include 2,000 members of the Myanmar military who were jailed for disciplinary offenses.
The amnesty comes as Myanmar military forces have been accused of carrying out crimes against humanity, ethnic cleansing and genocide against religious minorities such the Rohingya Muslims.
Since last August, hundreds of thousands of Rohingya people have fled to Bangladesh due to violence that led to hundreds of villages being burned in the Rakhine state, thousands of women being raped and the deaths of thousands.
According to Open Doors USA, Myanmar ranks as the 24th-worst nation in the world when it comes to Christian persecution.