10 Christian films released in 2020
3. "Switched"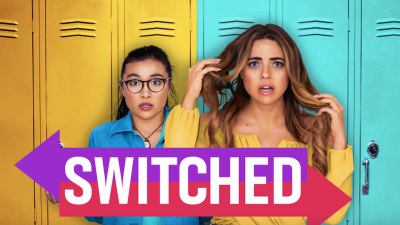 "Switched" debuted on Digital and Video On Demand on Sept. 4 with a wide release on DVD Oct. 6. 
"Tired of being bullied, Cassandra Evans prays that her nemesis Katie Sharp, the queen bee of social media, would know what it's like to walk a day in her shoes. Her prayer is answered in an unexpected way when they get 'Switched,' the synopsis reads. 
"When Cassandra Evans and Katie Sharp wake up to discover they've switched bodies, the two girls must learn to appreciate both the blessings and struggles the other faces on a daily basis, in school and at home. Packed with life lessons of forgiveness, perspective, encouragement and understanding, 'Switched' will help teenagers who are searching for their worth in looks and popularity to find their true identity in Christ."
"Switched has the power to change people's lives and give perspective to students who are struggling with bullying and comparison in school," Nicole Weider, executive producer and founder of Project Inspired, said in a statement shared with CP.
The film was released by production studios Mustard Seed Entertainment and Weider Entertainment. 
The cast of "Switched" features Miya Horcher ("The Rookie"), Madeleine Byrne ("Twenties"), John Schneider ("The Dukes of Hazzard), Vanessa Merrell ("Jane the Virgin,"), Laurine Price ("American Crime Story," "This Close"), Denise Richards ("Starship Troopers") and Nicole Weider ("Catching Faith 2").