10 Highlights From the New Billy Graham Exhibit at Museum of the Bible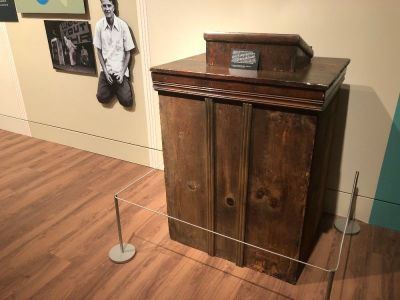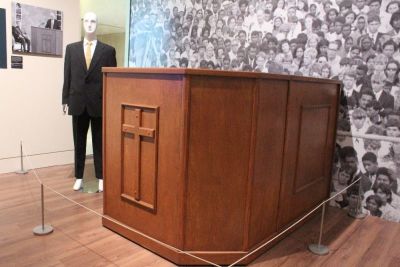 10. Pulpits
The largest artifacts on display in the exhibit are two pulpits that Graham preached from behind.
The first pulpit was the one that Graham used in 1948 when he traveled to Modesto, California, to hold his first citywide crusade. The pulpit was built by C.R. Griggs, the grandfather of Graham's longtime songleader Cliff Barrows, according to the museum. The pulpit was gifted to the Billy Graham Library by Barrows in 1998.
The second and much larger pulpit was the one that was used by Graham in the final day of his evangelism ministry. According to Schmidt, the pulpit was designed so that Graham could be semi-sitting while giving his sermons later in his life. The pulpit was built around 2000 or 2001 and was used by Graham up until his retirement in 2005.
"I love the pulpits. We are talking about Billy Graham — a preacher, not just an icon or celebrity," Schmidt said. "The fact that we have the things that he preached from behind, I am proud of that."