10 Highlights From the New Billy Graham Exhibit at Museum of the Bible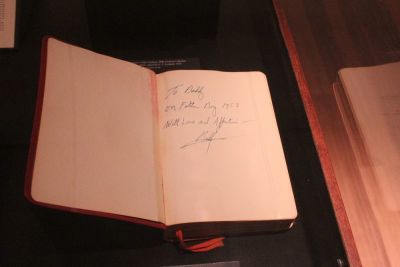 1. Parents' Bibles
As the exhibit has somewhat of a chronological flow to it, one of the first items patrons will encounter when visiting the exhibit are Bibles that were given by Graham to his mother, Morrow, and his father, William Franklin Sr.
According to the museum, the Grahams owned a dairy farm, were active in the Associate Reformed Presbyterian Church and introduced their children to the Bible at an early age.
While the Bible that Graham gave his mother was in too poor of a condition to keep opened inside the display case, the Scofield Reference Bible Graham gave his father is opened to an inscription that reads: "To Daddy on Father's Day 1953 with love and affection - Billy."
"There is a nice note inside [the mother's Bible] but it is just in such a condition that we didn't feel comfortable opening it up," associate curator Daved Anthony Schmidt told The Christian Post.