10 Highlights From the New Billy Graham Exhibit at Museum of the Bible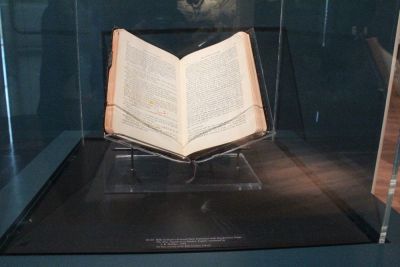 4. Graham's personal New Testament
On display at the front of the exhibit on its own pedestal is Graham's personal copy of the New Testament that was published in 1959 and translated by J.B. Phillips.
The book also includes notes that were handwritten by Graham.
On loan from the Billy Graham Library, the book was already on display in the museum's "impact of the Bible" exhibit on the second floor prior to being moved up to the fifth floor to serve as one of the highlights of the temporary exhibit.