10 Kentucky Homeschool Kids to Remain in State Custody After Father's Oldest Son Claims He Was Sexually Abused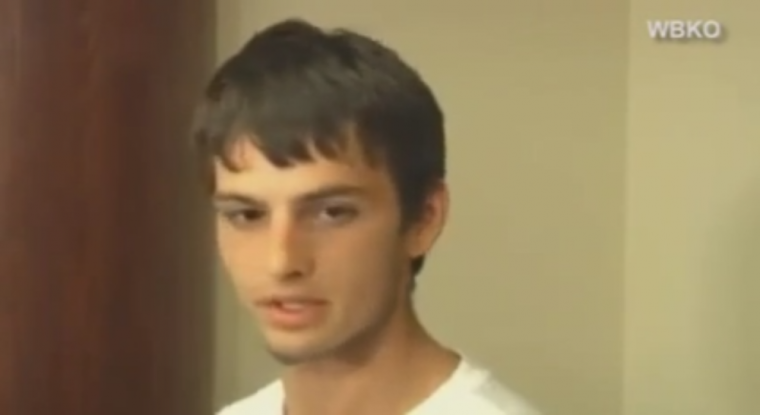 The estranged 19-year-old son of the father of 10 Kentucky homeschool children who were seized by police last week due to concerns with the family's off-the-grid lifestyle testified in a Monday custody hearing that his father physically and sexually abused him as a small child.
Joe and Nicole Naugler's hopes of getting their 10 children back in Monday's hearing was crushed after Alex Brow, Joe Naugler's adult son from a previous relationship who hadn't seen his father since he was removed from his custody at the age of four, testified in Breckenridge County Court that his father is a very "mean" and abusive man.
Although the public and media were not allowed in the courtroom for the hearing due to the fact it concerns children, Brow, along with Breckinridge County Sheriff Todd Pate, spoke with media outside the courtroom after the hearing and said only reason why he decided to make an appearence was to help his brothers and sisters.
"I am very worried about them," Brow told a local NBC affiliate. "My care under Joe was very abusive, very physical and very sexual."
"He's a very mean man. He likes to feel power and he likes to manipulate people," Brow added. "If it's not his word, it's no one's word."
According to WBKO, Brow explained that when he was younger he lived with Joe Naugler in another state, but his upbringing wasn't as "primitive" as the Naugler's current homestead in rural Western Kentucky. However, Brow added that the short relationship that he had with his father was "dysfunctional."
"I got all of the beatings. I got most of the mental abuse. There was a lot of sexual abuse towards me. We had a very dysfunctional relationship."
The court determined that the 10 Naugler children, who reportedly range in age from three months to 15 years, are to remain in state custody for at least another week while the state's Cabinet for Health and Family Services continues with its investigation into the family's child-fort-like homestead. Another court date is scheduled for next Monday.
Although Brow's allegations definitely raise concerns, the reasons why the Naugler children were removed from the home have nothing to do with allegations of physical or sexual abuse.
The Naugler children were taken into state custody last week after an "anonymous" complaint was filed with CHFS alleging that the family's living conditions inside of their "cabin," which sits on a 28-acre homestead, is not suitable for young children to live in. Additionally, the Nauglers were reported for not having their children registered with the public school system.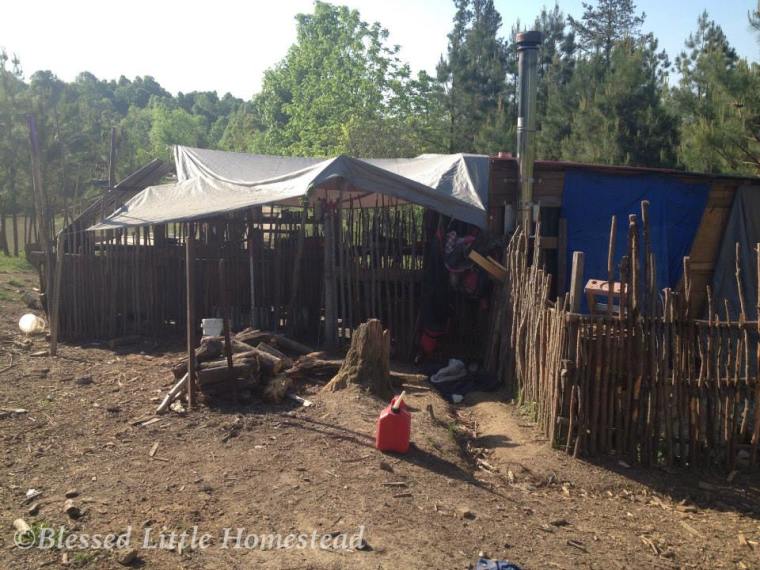 According to an affidavit filed by CHFS, the homestead has one "shed" and two "tents" that don't have a running water supply. The family contends that the homestead has a septic system, outhouse and a generator for electricity. Family spokesperson Pace Ellsworth told The Christian Post on Monday that the homestead will soon have solar panels.
"We have allowed CHFS to inspect our property and interview our children multiple times. After every visit they have confirmed, and confirmed again today that our children are happy, healthy and well cared for and that our property is sufficient for their needs," Joe Naugler wrote in a statement posted to the family's Facebook page, Blessed Little Homestead. "Despite that, the judge decided as a result of the deliberations in today's hearing that our children will remain in CHFS care while they continue their investigation."
Naugler attempted to discredit his oldest son's comments by writing that it was his son's upbringing away from his custody and "strained" relationship with his biological mother that have impacted his views of his father.
"Alex, my 19-year-old estranged son, testified in today's hearing. We are both heartbroken with the way Alex's upbringing away from us and his strained relationship with his mother have affected him," Naugler wrote. "Although we are sad our children will not be returned to us today, we have nothing to hide."
"We have cooperated with all requests made to us by CHFS and will continue to do so," Naugler continued. "We are confident that throughout this process Nicole and I will be shown to be the good parents that we are and that our family will be reunited."
Although Naugler's Facebook post claims that the family has been cooperative with the state's investigation, Nicole Naugler was arrested when she tried to drive away from the sheriff and his deputies last week when they arrived to take custody of her children. Additionally, Sheriff Pate told reporters that the family has been resistant whenever the police have gotten involved in the matter.
Pate also said that supporters of the Naugler family and their "off-the-grid" lifestyle have sent threats to the police department. Pate warned that people need to hear both sides of the story before rushing to judgement.
"There have been some threats against the department through email, some nasty phone calls," Pate said. "People are hearing one side of the story. I'm not entitled to tell the rest of the story."
The Christian Post reached out to Ellsworth for further comment on Wednesday. However, he could not be reached by time of publication.