7 Homeschool Kids Allowed to Go Home for 4-Hour Visit to Pray With Parents; Father Says Family's Christian Rights Are Being Violated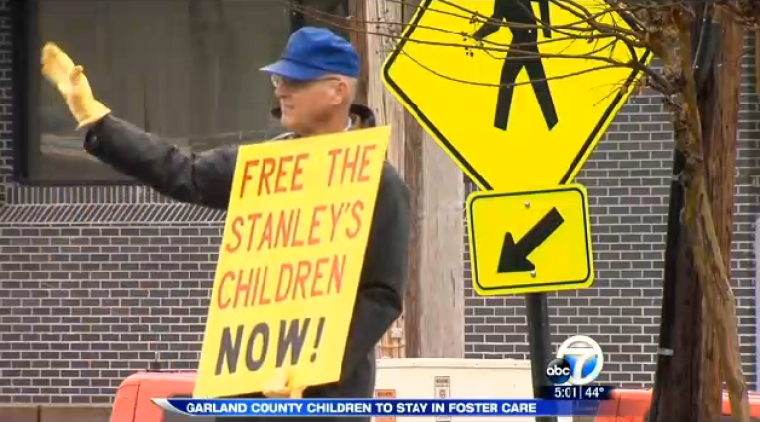 The seven Arkansas homeschool children who were removed from their Christian parents' home last month by state and local authorities for undisclosed reasons, were returned home for a four-hour visit last Friday, where they were allowed to pray and worship in their own home for the first time since being taken into custody.
After the students' father, Hal Stanley, told The Christian Post last week that his family was being victimized by "Christian persecution," because they weren't even allowed to pray during their limited visiting hours with their children, he told CP on Monday that his kids were excited to return home to pray and participate in devotions for the first time since Jan. 12.
"We just had a wonderful time. I saw some light again in my childrens eyes," 73-year-old Stanley said. "They told us that we could worship anyway we wanted to. Yes, we had a wonderful visit and the fact is the worship got so long that they hardly had time to eat, but then they had to rush them back to jail."
Stanley explained that his children were brought to the house by a Baptist pastor and his wife who work closely with the local court system to help alleviate families' needs and issues. Stanley would not disclose the name of the pastor or his ministry.
"They did it so we could worship together and I appreciate it. They said we could do anything we wanted to. So, we did fellowship together and then we had worship service. We sang and read the Bible together. All the children learned to read by reading the Bible," he continued.
The children were initially taken into state custody and removed from their home after the Garland County Sheriff's Department and an agent from the Arkansas Department of Human Services searched the Stanleys' home on Jan. 12. Stanley claims officials only presented him with a warrant to search his home for a supplement called Miracle Mineral Supplement, which Stanley says he uses to purify his gardening water.
Authorities had Stanley and his wife, Michelle, wait outside the house for over five hours while they searched the home with their children still inside. After searching the home, the children were evaluated in a medical van outside the house and a sheriff's deputy later decided to take them into protective custody, even though Stanley said the DHS agent on the premises didn't think that it was necessary to remove the children from the home.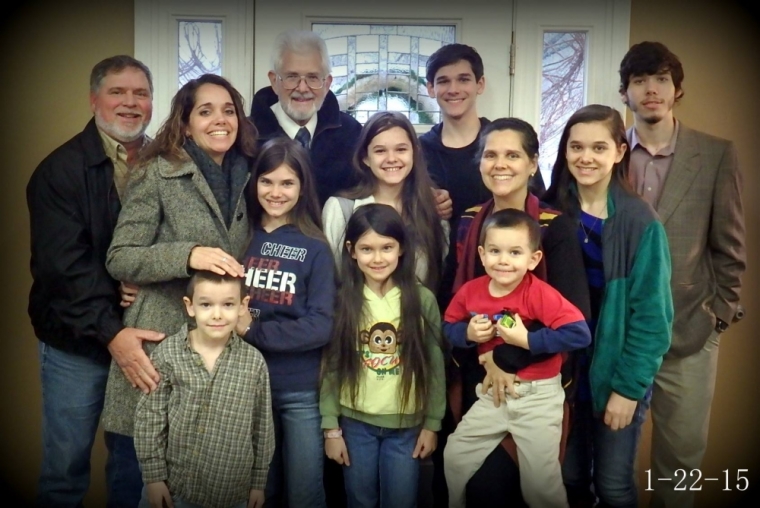 Although the official reason as to why the children were removed from the home is still unknown, it could possibly have to do with the fact that they were born at home and have never seen a doctor or taken any doctor-prescribed medications.
"None of them had ever been to a doctor in their lives because they ate right and we knew how to take care of them when they were sick," Stanley argued. "They took them, now all but one of them has been to a doctor."
Although the Stanleys expected for their children to be returned home after their scheduled custody hearing on Feb. 12, the hearing was postponed, for undisclosed reasons, an additional six weeks until March 23.
Although Stanley spoke last week about how he, his wife, and the children's aunt and uncle were prevented from praying together when they went to visit them at their temporary placement home, Stanley told CP that he's since been told that the family is now allowed to pray with the children. However, the parents are still prevented from discussing this case with their children.
"We pushed back last week about the prayer. They are suddenly saying that you could have been praying all the time. I didn't know that," Stanley explained. "The issue we are looking for now is explaining to the kids about the most important [issue] in their life and that is 'Why did this happen? Did they do something wrong? Did the parents do something wrong?'
"Right now, we want to be able to discuss this with the children, but this is one thing that we have been told you can not discuss with the children: the case," Stanley added. "There is still no charges against us. The law is broken. We are innocent and the children are held captive. That is the issue. We think our Christian rights are violated, our American rights are violated."
Although the children were home for a four-hour prayer session and Stanley was told that he's now allowed to pray with his children, he's pushing the state for extended prayer time until they're finally released.
Being a Southern Baptist pastor who runs his own home church, Stanley said his family is use to praying twice a day. Stanley doesn't like the fact that he and his wife are limited to just one or two four-hour long visits a week.
"I would like to have devotion with them twice a day, like we always did," Stanley said. "We always had devotions in the morning before school and then we had devotions at night before going to bed. That's where we usually read the Bible, prayed and dealt with any issues in their lives. We are a Christian family."