Christian Homeschool Kids Who Spent Two Months in State Custody to Return Home on Trial Basis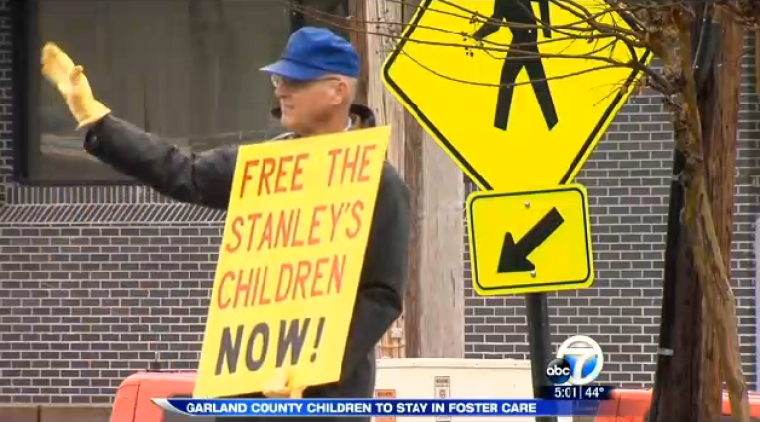 Four of the seven Arkansas Christian homeschool children who were removed from their parents home in January will finally be returned to live full time on a 60-day trial basis after the family reached a mediated agreement with the Arkansas Department of Human Services on Tuesday.
The children's mother, Michelle Stanley, told The Christian Post on Wednesday that the agreement will also allow for the three older children to return home on the weekends and to stay at home during their spring break, which is next week.
Stanley explained that the mediation hearing, which was only supposed to last three hours, lasted nine hours, as the lawyers spent much time discussing, without the family, the potential resolutions.
"They had already been 30 minutes past closing and we still weren't through. It was in the last 20 minutes, basically, that we thew in the deal," Stanley explained. "It was just an answer to prayer because we were not thinking that we were going to have any of the kids, and it was just a wild a roller coaster ride the whole day."
Although the Stanleys have been placed under a gag order and could not comment heavily on the hearing, Stanley told CP that she feels as though Tuesday's negotiations are a positive sign for their upcoming adjudication hearing scheduled on Monday.
"This meeting gave us the opportunity, which we did not have in court — and that was for us to be able to speak. And all the people around us, who have worked with us and the kids and see what is going on, they were able to speak, and we don't have that kind of voice in the courtroom," Stanley said. "[The state] still has custody. They have a bunch of services they placed on us at that point. If we wouldn't have gotten any children back (Tuesday), our chances of winning in court were just next to nothing because of the way the judge and the attorney for the kids are so against us, as far as the way they treated us the whole time."
The Stanley children were removed from the home on Jan. 12 after the local sheriff's department and an agent from the department of human services searched the Stanley's home with a warrant pertaining to the Miracle Mineral Supplement that the father, Hal Stanley, uses to purify his gardening water.
After the home was searched, the police took their seven children, who were born at home and have never visited a doctor, outside where there was a medical van waiting to evaluate them. Subsequently, Garland County Sheriff's Deputy Mike Wright then made the decision that the seven children should be removed from the home.
Hal Stanley had previously told CP that after his children were removed from the home, they were placed into the public school system for the first time ever, and their foster situation made it hard for the Stanley parents to pray with their children as much as they desired. Since Stanley is a Southern Baptist minister and runs his own home church, the family usually worships twice per day.
"It will be a whole lot better when they are home," Hal Stanley told CP on Wednesday. "We will pray and worship all day long if we want to."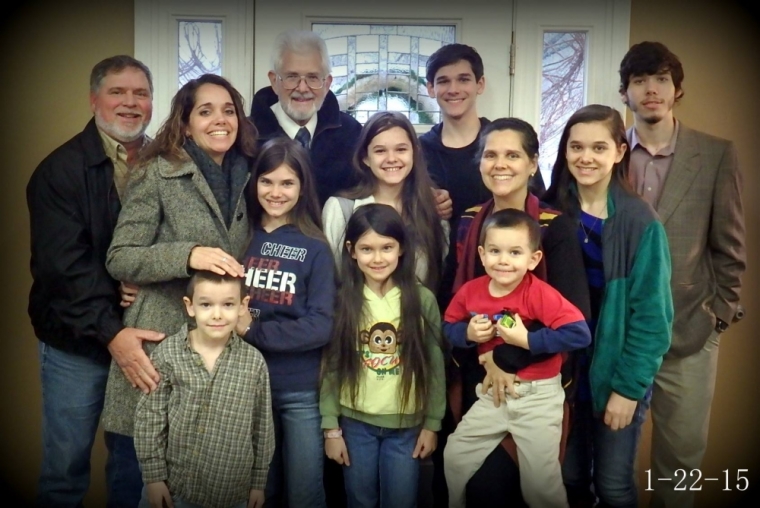 Although it has not been announced publicly why the children were removed and still remain in state custody after two months, an affidavit written by deputy Wright, which was somehow obtained by Arkansas political commentator Wilson Kanaday, states a few causes for concern that Wright had in making his decision to remove the children.
Among Wright's concerns were the effects that Hal's MMS might have on the children's health. Secondly, the officer was concerned with the children's lack of interaction with "commonly accepted" healthcare providers.
Although the children might not have ever seen a doctor in their lives, Kanaday asserts that there is no law regulating how frequently children need to see a doctor. Additionally, he mentioned a local media interview featuring the Stanley's 19-year-old son, Christopher, who claims that the children were adequately cared for through their parents own treatments.
The affidavit also lists "physical abuse" and alleges that Hal spanked his kids with a thick paddle and at one point it broke on one of them.
"Corporal punishment using a paddle to punish children is a legal form of discipline in the state of Arkansas," Kanaday stated earlier in the segment. "When you raise your children in a home, there are people [who] believe that children shouldn't be spanked, and that is a perfectly valid way to raise their children. But, there is a bunch of people who believe that spanking the children is incredibly appropriate. But this points to physical abuse. But when the mobile medical assessment [unit] looked at the children, they were found healthy and they showed no signs of abuse."
Another allegation made in the affidavit states that Stanley struck one of his kids in the face made his or her nose and mouth bleed.
"An appropriate investigation would discover the truth of this allegation," Kanaday said. "There is a bunch of kids in that house and I am sure if the father had struck them at that point, these children would be able to remember this. It would be a pretty significant moment in the family's story. A good investigation would be able to tell if this allegation is fabricated or embellished."
A key part of the affidavit that Kanaday claims was "bogus" for Wright to have included mentions the fact that the kids were homeschooled — although the family never registered their home as a homeschool — but did not have an "accredited homeschool curriculum."
"There is no such thing as an accredited homeschool curriculum," Kanday asserts. "So, this accusation is completely bogus and should have never made it onto paper and then signed by anyone, because it is completely fabricated and shows total ignorance at the issue at hand."