10 survivors who shared horrors of persecution at State Dept. ministerial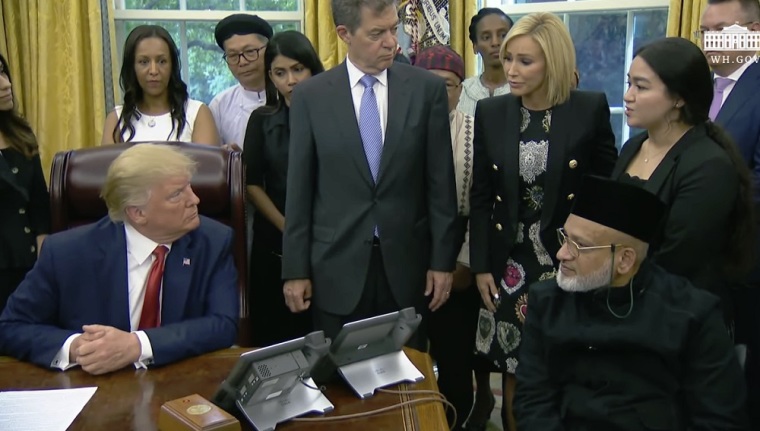 3. Jewher Ilham — Uighur (China) 
Ilham attended the ministerial to speak out on behalf of the imprisonment of her father, Uighur scholar Ilham Tohti, and more than 1 million other Uighurs imprisoned in detention camps in Western China. 
Ilham's father was dedicated to bridging the gap between the predominantly Muslim Uighur community and the Han Chinese. Ilham's father was detained by authorities while they were both waiting for a flight to the United States in 2013. Tohti was slated to become a visiting scholar at Indiana University.  
While Ilham's father was arrested, she was not. 
"They just let me go and they expected me to be kicked out of U.S. because of my visa status but I am still very grateful that the U.S. accepted me," Ilham told The Christian Post, adding that she just graduated from Indiana University two months ago. 
In 2014, Ilham Tohti was sentenced to life in prison because of his promotion of peaceful coexistence between Uighurs and the Han Chinese. Ilham has not spoken to her father since 2014. 
At the age of 18, Ilham started a new life in Indiana and has testified before government committees and entities on behalf of her father. Ilham is also the author of the book, Jewher Ilham: A Uyghur's Fight to Free Her Father.
"Now, the Uighur people are experiencing a cultural genocide," she said. "Not as many people have died so far [compared to the Holocaust] but we still have people dying and people have had their organs taken from them to the market for sell."  
"It's not about one person, not about 100 people, it's about 1 million, 2 million, 3 million peoples," she added. "It's a humanitarian issue. It's not about politics." 
As reports have suggested that the Chinese government is imprisoning between 800,000 to 2 million Uighur Muslims in labor camps, the Chinese government recently allowed BBC to tour select Uighur detention facilities in Xinjiang province where prisoners were shown happily dancing and singing. 
The Chinese government claims that the Uighurs, Kazaks and other minorities are living in these camps on their own free will. 
"I have seen a few videos and it really reminds me of the videos I have seen about Nazi concentration camps," Ilham told CP. "It is the same hand-clapping and the same dancing and singing. It's all the same. But we have enough testimonies from camp survivors that can prove that all these are fake. Probably there are camps like that where people sing and dance but I am pretty sure the majority of us are suffering over there."