10 Things Evangelicals Can Be Thankful for in 2016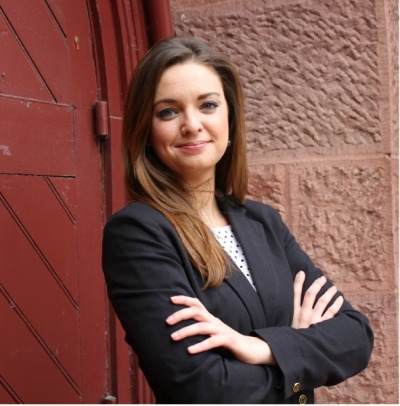 It's a favorite tradition of mine each year to compile a list of ten occurrences we Evangelicals can be grateful for during the Thanksgiving holiday here on Juicy Ecumenism.
I look forward to this blog post all year. In a way, creating this list helps me, personally, to remember that God's mercy is visible, sin forgivable, change possible, and mercy attainable even in the most discouraging of times.
As you gather once again with family and friends to feast, I hope you will join me in offering thanksgiving to the Lord for what He has done in 2016 through the workings of His Church.
1. Evangelical Seminaries the Largest in America
Thankfully, students seeking full-time training for church ministry in the United States are largely attracted to evangelical Protestant seminaries, as I noted in my August report based on figures collected by the Association of Theological Schools (ATS). While all of the ten largest seminaries in the country are evangelical Protestant, it's interesting that half of those schools are Southern Baptist-affiliated. Five of the six theological seminaries associated with the Southern Baptist Convention (SBC) are among the top ten largest in the country. By contrast, the smallest accredited Protestant seminaries in the nation are affiliated with liberal denominations.
2. Iran Frees Pastor Saeed Abedini
Since starting this blog post tradition in 2013, I've included a small item of thanksgiving relating to Saeed Abedini, an Iranian American pastor who was imprisoned in Iran since 2012. Whether it be his physical health advances or the ability to visit with family, I've tried to find the silver lining in a dark situation. This year, I'm thrilled to include a word of thanks for Pastor Saeed's release from prison and return on August 2, 2016.
"I'm very grateful about my release and freedom, but there are some people still left behind and Christians who are still in prison," Saeed told Fox News. "Two days ago some of my friends ... have been executed because of their faith. Every Wednesday they execute 100 people."
3. United Methodism's Evangelical Shift
We thank God for the evangelical shift taking place within the United Methodist Church (UMC). This shift back towards orthodoxy was most evident at the UMC's quadrennial General Conference held in Portland, Oregon in May 2016. Evangelical Methodists from America and Africa were elected to key leadership positions, the UMC quit its 40-plus year membership in an abortion rights coalition and reversed its support for Roe v. Wade, and left in place the denomination's understanding of traditional marriage and sexuality.
"Nobody there [General Conference] 24 years ago, including me, could have imagined our church's transformation from a nearly U.S.-only mainline Protestant denomination to an increasingly evangelical and global body of over 12 million in which Americans will soon be the minority," wrote Mark Tooley, President of the Institute on Religion & Democracy (IRD) and life-long Methodist.
4. Southern Baptists' Lottie Moon Christmas Offering Tops Records
The Southern Baptist Convention's International Mission Board (IMB) reached an unprecedented record amount of $165.8 million from the 2015 Lottie Moon Christmas Offering for International Missions. The total offering was finalized in June 2016, and is the highest total in the 127 year history of the IMB.
"Southern Baptists have exhibited their commitment to God's mission through these gifts to the Lottie Moon Christmas Offering," said David Platt, President of the Southern Baptist's International Mission Board during an interview with Baptist Press. He continued:
"Especially after a year in which we have walked through many challenges together, the support Southern Baptists have shown through this offering will not only sustain but also encourage the thousands of missionaries sent from Southern Baptist churches who are spreading the Gospel right now. As an IMB family, on behalf of unreached people around the world, we are deeply grateful for the generosity of Southern Baptists who have given for God's glory among the nations."
5. 5,000 Victims of Boko Haram Released
Barnabas Aid, a Christian ministry dedicated to financially supporting Christians suffering for their faith, reported the Nigerian Army released 5,000 hostages of Boko Haram on June 26, 2016.
"The captives were discovered when the army raided 15 villages in the north-east of the country," stated a brief Barnabas report. "Praise God for this development and pray that other people abducted by Boko Haram and still held captive will also be liberated. Boko Haram's main targets are Christians, Western-style educational establishments and the security forces."
6. Little Sisters of the Poor's Big Victory
On May 16, 2016 the U.S. Supreme Court unanimously ruled that the government cannot fine the Little Sisters of the Poor for declining to include abortifacients or contraception in their insurance based on their Catholic religious convictions, according to the Becket Fund for Religious Liberty. The Supreme Court vacated the lower court rulings against the Little Sisters and ordered the lower Courts to help the government choose an alternative method of providing abortifacient and contraception services that does not require the participation of the Little Sisters. This isn't just a win for Catholics, it's a victory for all citizens who wish to live and work according to their religious convictions without government coercion.
"All we have ever wanted to do is serve the neediest among us as if they were Christ himself," said Sister Loraine Marie Maguire, mother provincial for the Little Sisters of the Poor. "We look forward to serving the elderly poor for another 175 years to come."
7. Pentecostalism Thriving in Global South
The center of evangelicalism is moving. Christianity is thriving in the Global South, especially in the form of Pentecostalism. In January 2016, The Economist published an essay titled, "Global Pentecostalism: Ecstasy and Exodus."
In it, the author writes, "It is often noted by religion-watchers that Christianity globally is becoming more southern and exuberant. But the success of Pentecostalism and its imitators also highlights a more subtle point: the need for a kind of religion that is flexible enough to suit people in transit, whether between the southern hemisphere and the northern, between the countryside and the city, or between poverty and wealth."
We praise God for the power and work of the Holy Spirit and the expanding Kingdom of God.
8. California Bill Targeting Christian Colleges Modified After Resistance
In August, California State Senator Ricardo Lara announced that he would drop a provision in his bill, S.B. 1146, allowing gay and transgender students to more easily sue private, religiously affiliated universities for discrimination if they are disciplined for violating church teachings on matters relating to human sexuality and would have restricted the availability of state funding for financially disadvantaged students who chose to attend these schools. In essence, Sen. Lara's bill would have effectively prevented religious institutions from setting conduct expectations in according with the university's religious beliefs. We praise God for this victory and for the courageous Christians who publically protested on behalf of the preservation of religious liberty for all.
9. InterVarsity's Fidelity to Orthodoxy
Same-sex marriage is the cultural issue facing the Church. We recognize this fact as churches fracture over the issue and popular Christian authors "evolve" in their interpretation of Scripture. That's why we can be grateful for InterVarsity Christian Fellowship's admirable reaffirmation to orthodox Christian teachings on sexuality and marriage. In October, the popular Christian campus ministry announced it would dismiss staff who come forward to their supervisors in disagreement with God's design for marriage starting November 11.
Fierce blowback ensued from Religious Lefties and LGBTQ activists after the campus ministry's announcement. Still, the campus ministry remains committed to traditional Christian teachings on marriage. For their public witness in the face of intense pressures, we are grateful. May the Lord bless InterVarsity's ministry to over 40,000 students on 667 campuses across America.
10. Americans Still Largely Identify as Christians
A study published in September 2016 by the Barna Group found the majority of Americans still identify as Christian and that Christianity plays an important role in American' culture.
The study revealed that "73 percent of Americans labelled themselves as Christian," reported the IRD's Joseph Rossell. "While some have heralded the imminent collapse of Christendom, Barna's data seem to indicate that secularization in America has only occurred gradually at most."
We offer God gratitude for the witness of His Church in America, and pray for strengthened courage to share the Gospel with our neighbors this year.
Originally posted at juicyecumenism.com.
Chelsen Vicari serves as the Evangelical Program Director for the Institute on Religion and Democracy. She earned her Masters of Arts in Government from Regent University and frequently contributes to conservative outlets. Follow her on twitter @ChelsenVicari.