10 Times Barack Obama Pleased Evangelicals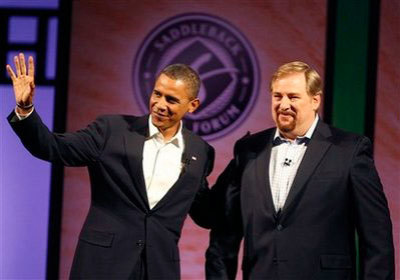 1. Inviting Rick Warren to Give 2009 Inaugural Benediction
Fresh off of a presidential campaign that stressed bringing the country together, Obama opted to select Saddleback Church lead pastor Rick Warren to give the benediction prayer at the 2009 inauguration.
While the move garnered criticism from various leftwing groups and pundits, Warren gave the prayer as planned and without incident.
"We're not going to agree on every single issue, but what we have to do is to be able to create an atmosphere when we — where we can disagree without being disagreeable and then focus on those things that we hold in common as Americans," explained Obama in December 2008.