10-Year-Old Girl Kills 12 in Nigerian Suicide Bombing; Christian Persecution Watchdog Calls Boko Haram a 'Death Cult'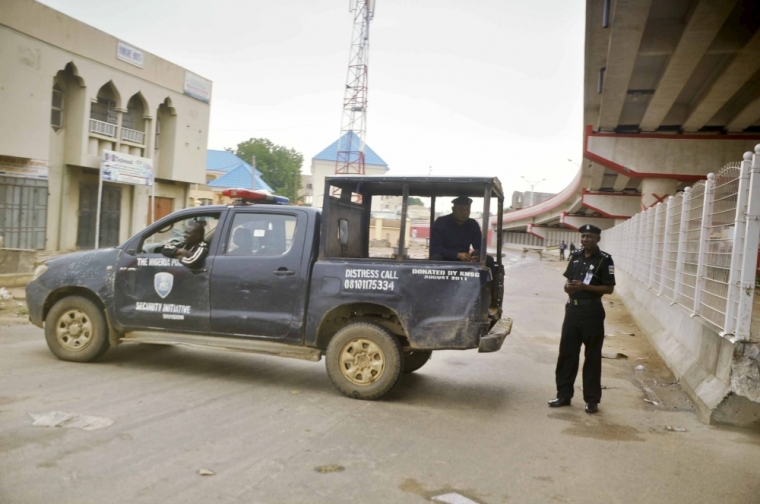 A 10-year-old girl and an elderly woman carried out a suicide bombing in Nigeria on Friday at prayer grounds in Damaturu, killing 12 people. At least 64 people in total are dead following a series of attacks in Nigeria during the Muslim Eid al-Fitr celebration, marking the end of Ramadan.
The Associated Press reported that blasts took place at a market in Gombe as well, where 50 people were killed, and another 75 injured.
Officials are blaming terror group Boko Haram, which has been carrying out shootings and bombings in Nigeria since 2009, and has killed hundreds during this year's Ramadan alone.
The terror group has massacred both Christians and Muslims, targeting all that it deems opposed to its extremist ideology.
Persecution watchdog group Christian Solidarity Worldwide said in a statement:
"Despite its pseudo-religious pronouncements, with every atrocity Boko Haram illustrates it is no more than a death cult that indoctrinates members to kill without conscience, regardless of the creed espoused by its victims."
As for the 10-year-old girl and elderly woman who carried out the suicide blasts in Damaturu, Col. Sani Kukasheka Usman explained that they detonated their devices at screening areas set up by security forces to protect the Muslim prayer sites.
Security forces added: "The Yobe State Governor Ibrahim Geidam and the Chief of Army Staff Major General Tukur Yusuf Buratai have (sympathized) with the victims and the people of the state and urged residents to stay calm and be security conscious at all times."
While Nigerian President Muhammadu Buhari, who took office on May, has said that his administration will lead the charge in driving out the terror group from the country, so far the attacks have only intensified since he took power.
The U.N. has documented on a number of occasions instances where Boko Haram has been found to have used women and girls as suicide bombers.
"Children are not instigating these suicide attacks; they are used intentionally by adults in the most horrific way; they are, first and foremost, victims not perpetrators," UNICEF representative Jean Gough said in May.
Women and children have made up as many as three-quarters of all Boko Haram-led suicide bombings since last year, the U.N. added, with girls between 7 and 17 years old used in at least nine confirmed bombings before Friday's attacks.