14 Christian House Church Leaders Abducted in China Amid Communist Crackdown on Faith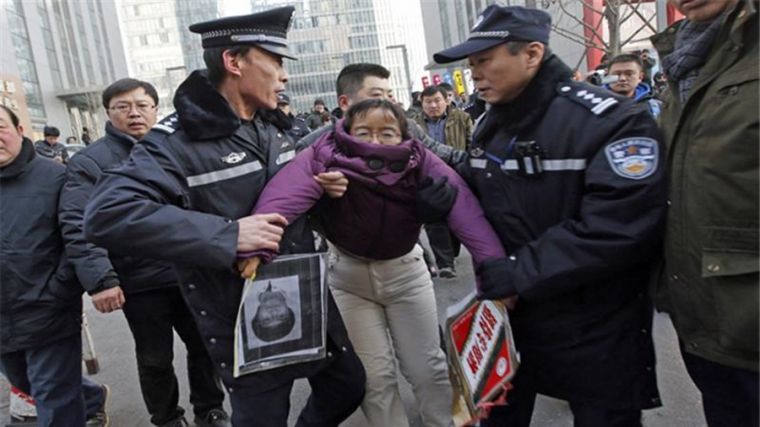 Fourteen Christian house church leaders who are part of the Middle Eastern evangelism network have been abducted by government security agents in China.
ChinaAid reported on Wednesday that the Christians, who weren't named, are being held captive at an undisclosed location by state authorities in the coastal Zhejiang province.
"This massive, enforced disappearance of 14 peaceful church leaders shows the Communist Party has no regard to rule of law and its citizens' religious freedom rights," said ChinaAid President Bob Fu.
The group, which monitors the crackdown on churches and arrest of Christians and human rights activists in China, said the Communist government continues to deny believers religious freedoms and basic human rights.
"ChinaAid urges international leaders to speak out against this blatant abuse against religious freedom and human rights, and calls on China to immediately and unconditionally release these innocent Christians," the group declared.
Back in January, Christians shared their fears that the persecution could get worse following the government's destruction of an evangelical megachurch in the northern Shanxi province.
Chinese military police detonated explosives inside the Golden Lampstand Church in Linfen, destroying the house of worship which was owned by the Christians who worshiped there.
A video of the demolition was shared worldwide, showing the moment the church collapsed.
"My heart was sad to see this demolition and now I worry about more churches being demolished, even my own," a local pastor who wasn't named said at the time. "This church was built in 2008, there's no reason for them to destroy it now."
A Catholic church was also destroyed in a similar fashion in December, while at least 1,200 church rooftop crosses have been forcefully removed in Zhejiang province since 2015.
Chinese authorities have been known to raid worship services and detain dozens of Christians at once, such as what happened to 13 believers in Guangdong province in November.
Police officers raided Qingcaodi Church, a small house church in Jingmen, with believers seeing their Bibles and other church-owned material confiscated.
Chinese lawyers who have stood up for Christians have also been persecuted. Several attorneys who sought to represent 40 Christians who were arrested over "cult" activities last year were told in January that their legal certifications could be taken away.
Xiao Yunyan, one of the lawyers under government review, vowed that he and his colleagues will continue representing the Christians, with the lawyers working on a contingency plan.
China is listed No. 43 on Open Doors USA's World Watch List, which states that church life is heavily controlled by the government.
The watchdog group explains that Christians are "hedged in by authorities," since at 100 million strong, they are the largest social group that is not controlled by the state.