Chinese Lawyers Accused of 'Illegally' Defending 40 Christians Jailed for Being in 'Cult'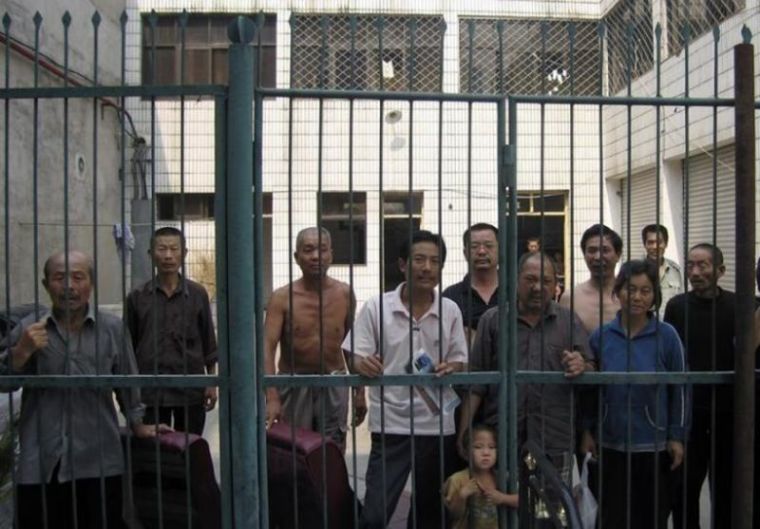 Lawyers who represent dozens of Christians arrested in China could lose their legal certifications after they were accused of illegally defending their clients.
The Chinese Christian persecution watchdog group China Aid reported over the weekend that attorneys who represent 40 Christians arrested during a crackdown on so-called "cult" activities over the last year have been informed that their qualifications will come under the review of officials in China's Yunnan province.
According to China Aid, over 200 people were arrested across Yunnan province for their alleged involvement in the religious organization Three Grades of Servants.
The TGS organization is one that has been deemed a cult by the Chinese Communist Party.
Out of those 200 arrested, 40 Christians remain entangled in the prosecution process.
"Just recently, local officials accused their lawyers of defending them illegally, even though 10 Christians in Chuxiong, Dali, and Xishuangbanna have yet to be tried and every Chinese person has the right to a lawyer," a China Aid report explains. "Additionally, 13 Christians tried in Lincang in late November have yet to hear their verdict."
Xiao Yunyan, one of the lawyers who is facing the government review, told China Aid that he and the other lawyers will continue representing their clients. He added that the lawyers are now working on a contingency plan.
Despite the charges, all of the detained Christians assert that they all believe in Christ.
China Aid reports that Ju Dianying, Liang Qin, Hong Yan, Zi Huimei, Yang Shunziang, and Zhang Shaocai were accused of being cult leaders who gathered in different regions of the province to evangelize, recruit, spread "apocalypse rumors" and rebuild the organization's buildings.
Meanwhile, other Christians like Liu Wei, Li Yunxiu, Hu Yuxin, Li Chunyu, Li Wanhong, Yao Jiaping and Zhong Yonggui were charged with "utilizing evil religious organizations to undermine law enforcement."
Other defendants, Liu Wei, Li Yunxiu, Hu Yuxin, Li Chunyu, Li Wanhong, Yao Jiaping, and Zhong Yonggui were charged with "utilizing evil religious organizations [the Three Grades of Servants] to undermine law enforcement."
Although their hearing was originally to be held in October, the hearing has been postponed twice, China Aid reports.
"[A]ll of the accused maintained that they only believed in Jesus, and Ju said she only had done good work according to biblical principles and preached how humans can be saved, never harming anyone," the report notes.
China ranks as the 43rd-worst nation in the world when it comes to Christian persecution, according to Open Doors USA's 2018 World Watch List.
Earlier this month, it was reported that a bishop of an underground house church in China was released from jail after seven months in detention.
Pastor Peter Shao Zhumin was arrested by the Wenzhou City Bureau of Ethnic and Religious Affairs in May on grounds that he wouldn't sign an agreement with the Chinese government.
Additionally, authorities in China recently blew up the evangelical Golden Lampstand Church in the inland province of Shanxi on grounds that it was "illegally" constructed.